CTM Festival (ehemals club transmediale) ist ein Festival für experimentelle und elektronische Musik in Berlin. Es wurde 1999 als Begleitveranstaltung zur transmediale – Festival für Kunst und digitale Kultur – gegründet. Seitdem hat sich CTM zu einem eigenständigen Festival entwickelt und präsentiert als festival for adventurous music and related arts jährlich aktuelle Trends der elektronischen und experimentellen Musik sowie künstlerische Projekte aus dem Umfeld zeitgenössischer Musikkultur.
Anfänglich als Festival für elektronische Musik konzipiert, präsentiert CTM seit 2005 alle Genres experimenteller Musik. Mit mehreren tausend Besuchern und einem 6-13 Tage umfassenden Programm, das Konzerte, Film-Screenings, Workshops, Installationen und Gesprächsveranstaltungen beinhaltet, ist es heute die größte Veranstaltung seiner Art im deutschsprachigen Raum.
Das CTM Festival (club transmediale) hat mehrfach den Veranstaltungsort gewechselt. 1999 fand es im Berliner Club Maria am Ostbahnhof statt. Im Jahr 2000 in einer verwaisten Etage des Haus des Lehrers am Alexanderplatz. Im Jahr 2002 im E-Werk, einem der maßgeblichen Techno-Clubs des Berlins der frühen 1990er Jahre. Seit 2003 war es wieder im mittlerweile umgezogenen Maria am Ostbahnhof. 2010 fand ein Umzug in die neuen Spielorte WMF (Abendveranstaltungen) und .HBC (Tagesprogramm) statt. Über die Jahre sind einzelne Veranstaltungen an andere Spielorte ausgelagert worden (Volksbühne am Rosa Luxemburg Platz, Ballhaus Naunynstrasse, Kino Babylon und andere). Seit 2011 bespielt das Festival eine größere Anzahl von Spielorten, u.a. HAU, Berghain, Kunstraum Kreuzberg / Bethanien, Festsaal Kreuzberg, Passionskirche und weitere.
(via wikipedia)
29.01.2016
29.01. CTM 2016 | OPENING @ Berghain
Panorama Bar: Andre Bratten LIVE | HMOT LIVE | ATEQ | Buttechno b2b Low808 | Charlotte Bendiks | RØDHÅD
29.01.2016 | Einlass & Beginn: Mitternacht | Doors & Start: Midnight | Eintritt ab 18 Jahre! / x-rated | Bitte beachtet das Fotografieverbot / Please respect our no-photos policy | Nur Abendkasse / Box office only 12 Euro
Wie gewohnt beginnt das neue Jahr auch 2016 mit dem CTM Festival, der Leistungsschau elektronischer Musiken ohne Genrescheuklappen. Das Programm des stets thematisch arbeitenden Festivals entstand diesmal u.a. in Zusammenarbeit mit Rabih Beaini aka Morphosis, in der Panorama Bar findet heute die Eröffnungsveranstaltung statt. Andre Bratten bringt sein bewährtes Live-Set mit während der russische Producer, Klammklang-Labelbetreiber und CTM Siberia-Co-Kurator hmot mit seinem Live-Act bei uns debütiert. Die Norwegerin Charlotte Bendiks verbindet in ihren DJ-Sets Housemusik mit lateinamerikanischen Rhythmen, afrikanischen Grooves und Disco, schwerer verortbar dürft das B2B-Set dieser Nacht sein.
CTM 2016 — SEISMOGRAPHIC SOUNDS. VISIONS OF A NEW WORLD
Opening: 29.1.2016, 19:00
Runs: 30.1–20.3.2016 | Kunstraum Kreuzberg/Bethanien
Mariannenplatz 2, 10997 Berlin
During CTM: 30.1.–7.2., daily 11–22:00
All other days: 11–20:00
CTM 2016 will host a special edition of the "Seismographic Sounds. Visions of a New World" exhibition, curated by Norient Sounds (International Network for Local and Global Sounds and Media Culture), an innovative network that explores issues of globalisation and digitisation. For the exhibition's presentation within CTM 2016, Norient and CTM curated additional works by Pedro Reyes, Tianzhuo Chen, and Raed Yassin.
"Seismographic Sounds. Visions of a New World" is a multi-authored exhibition assembling distinct music, sound art and videos created, compiled and commented by 250 artists, musicians, academics and bloggers from 50 countries. Often produced in small studios from Jakarta to La Paz, Cape Town to Helsinki, these works experiment with the possibilities of the internet age and illuminate new spaces beyond the confines of commercialism, propaganda, and bigotry. Countering pessimistic views that globalisation and digitisation have led to cultural uniformity, they foresee a changing geography of multi-layered modernities, far beyond old ideas of North versus South, West versus East.
30.01.2016
CTM 2016 — Vincent Moon "Rituals" @ HAU Hebbel am Ufer
Vincent Moon – "Rituals", installation opening [commission, world premiere]
Exhibition opening: 30.1., 18-22:00
Runs: 31.1.-7.2., daily 15-22:00
Vincent Moon is a wanderer, independent filmmaker and sound researcher devoted to the exploration of global music-making practices, from experiments in electronic music to local sacred rituals involving or centred on sound. Directly following the installation opening, Vincent Moon will also present a performative lecture about his work, "Híbridos", at the nearby HAU1 for the CTM 2016 Opening Concert this same evening.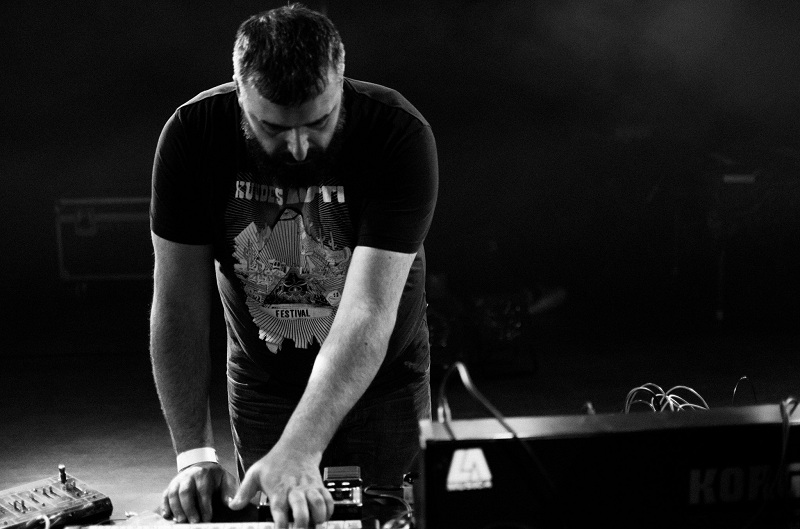 CTM 2016 — OPENING CONCERT: RABIH BEAINI "FOR THE RIGHT RED HAND", VINCENT MOON "HÍBRIDOS (PROCESSOS ABERTOS) @ HAU Hebbel am Ufer"
Vincent Moon [FR] — "Híbridos (Processos Abertos)"
Rabih Beaini [LB/DE] — "For the Right Red Hand" [commission, world premiere]
performed by Sofia Jernberg [NO/INT], Rully Shabara [ID], Sam Shalabi [CA], Daniele De Santis [IT/DE], Liz Allbee [US], Mazen Kerbaj [LB], Tommaso Cappellato [IT], Sharif Sehnaoui [LB]
19 Uhr
CTM guest co-curator Rabih Beaini then premieres "For The Right Red Hand", a work especially composed for CTM that divides an ensemble of eight instrumentalists into two mirroring groups of trumpet (Liz Allbee, Mazen Kerbaj), guitar (Sam Shalabi, Sharif Sehnaoui), drums (Daniele De Santis, Tommaso Cappellato), and voice (Sofia Jernberg, Rully Shabara). Although identical in instrumentation, the two groups at times create opposing and conflicting counterpoints, tensions, and uneasy coexistence. Through barely audible tones, repetition, and extended techniques, this interplay of standpoints is punctuated and gradually enhanced by Beaini at the mixing desk, reaching a cohesive, open geography of human spirit.
CTM 2016 — MAURICE LOUCA, PRAED, BATUK, PAUL MARMOTA, ZUTZUT, SUBLIME FREQUENCIES, DIS FIG, RENAISSANCE MAN
Werkstatt Der Kulturen Berlin
Wissmannstraße 32, 12049 Berlin-Neukölln
22:00 | Main Floor
Maurice Louca [EG]
Praed [CH]
BATUK MUSIC [SA]
Pharoah Chromium [PS/DE]
22:00 | Club Room
Paul Marmota [MX]
ZUTZUT [MX]
Dis Fig [US]
Renaissance Man [FI/DE]
22:00 | Foyer
SUBLIME FREQUENCIES [INT]
Ziad Nawfal (Ruptured) [LB]
On the main floor, DJ sets by Pharoah Chromium bookend each act. The creative collective Batuk, founded by South African electronic music producers Aero Manyelo and Spoek Mathambo together with vocalist Manteiga, uses house music as a vehicle to connect the African diaspora. Maurice Louca shatters the confines of musical categories by absorbing styles ranging from psychedelia to Egyptian shaabi. The Lebanese-Swiss duo Praed employs the experimental electronic music and free jazz traditions to tweak samples from Middle Eastern popular media. Following a DJ set by New Yorker Dis Fig, the club room at Werkstatt der Kulturen honours the buzzed-about Mexican label NAAFI by presenting two of its most important producers, Zutzut and Paul Marmota. The Puerto Escondido-based initiative and collective, like Berlin's Janus crew, assembles and absorbs musical trends from the world over at a steady clip, overseeing the production of styles from ballroom house to grime to Jersey club and tribal. Renaissance Man have long been known for their relentlessly playful techno inventions.
31.01.2016
CTM 2016 — Peder Mannerfelt, Dwarfs of East Agouza, Deena Abdelwahed @ Werkstatt Der Kulturen Berlin
Deena Abdelwahed [TN/FR] — "All Hail Mother Internet" [CTM Radio Lab commission, world premiere]
The Dwarfs of East Agouza أقزام شرق العجوزة [INT]
Peder Mannerfelt [SE] — "Appreciation / Appropriation. A Live Presentation and Adaption of the Swedish Congo Record" [commission, world premiere]
The festival's second night at Werkstatt der Kulturen posits an in-depth study and reinterpretation of Congolese music from the 1930s against a Tunisian artist's musical shout-out to the liberating powers of the internet, and an act signed by SUBLIME FREQUENCIES, Dwarfs of East Agouza.
01.02.2016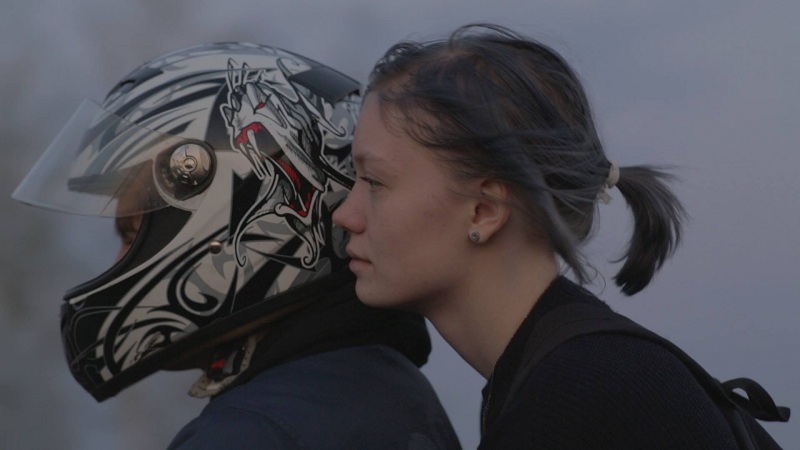 CTM 2016 — Love Cult & Alina Filippova, Buttechno @ HAU Hebbel am Ufer
Love Cult & Alina Filippova — "Nada" [commission, world premiere]
Buttechno – live A/V
The evening of Monday, February 1st sees the 16th CTM edition's first concert at HAU2, one in a trio of (HAU Hebbel am Ufer) venues dedicated to providing an environment of contemplation and discovery. With the festival's "New Geographies" theme in mind, this event zooms in through the eyes of creative youth cultures on the particular coordinates of rural and suburban Russia.
Love Cult, a goth-jungle, gloom-worshipping duo from Northwest Russia, premiere the new audiovisual concert project "Nada" together with the like-minded filmmaker Alina Filippova. Boredom, frustration, and latent aggression are also themes in the evening's second audiovisual performance. With abstract sounds and very straightforward images of his own home surroundings, fellow Russian and CTM Siberia artist Buttechno offers another incisive look into the current moods and worlds of Russian youth. Announced earlier this week, Love Cult also appear for a more beat-oriented DJ set at the CTM x Red Bull Music Academy Afterparty at Watergate, while Buttechno also plays a b2b DJ-set with Low808 at Panorama Bar on the festival's opening night.
02.02.2016
DEEP WEB BY CHRISTOPHER BAUDER AND ROBERT HENKE – WITHIN CTM 2016 IN COLLABORATION WITH KRAFTWERK BERLIN
"Deep Web"
kinetic audiovisual installation and performance
by Christopher Bauder and Robert Henke
presented within CTM Festival 2016 in collaboration with Kraftwerk Berlin, Köpenicker Straße 70, 10179 Berlin
Installation: 2 – 7 February 2016, daily 15–21h, on 7.2. 15–18h
Live performance: 7 February 2016, 19h
Deep Web is a monumental immersive audiovisual installation created by light artist Christopher Bauder and composer and musician Robert Henke. Sublimating the spectacular industrial architecture of Kraftwerk Berlin, Deep Web plunges the audience into a ballet of iridescent kinetic light and surround sound. The work will be presented daily within CTM 2016 Festival. It will close with the presentation of a special enhanced live performance version on Sunday 7 February.
02.02.2016
CTM 2016 — Jerusalem in my Heart, gamut inc @ HAU Hebbel am Ufer
Jerusalem In My Heart is a live audiovisual performance project with Lebanese-born Canadian producer and musician Radwan Ghazi Moumneh and filmmaker Charles­ André Coderre at its core. A fixture of the Montreal independent music community from his early days, Moumneh is also active in the Beirut and Lebanese experimental music scenes, bringing influences from both into Jerusalem in My Heart. Through the project, which takes its name from a civil-war period album by the beloved Lebanese singer, Fairouz, Moumneh attempts to forge a modern experimental Arabic music that weds evocative singing in classical Arabic modes to electronic compositions. Together with Coderre's hand­made visuals using analogue 16mm film and slide projectors over a multiple screens, the artists create an immersive sonic and visual live experience.
CTM 2016 | MBJ WETWARE WITH J.G. BIBERKOPF, MARCIN PIETRUSZEWSKI, THUG ENTRANCER, VISIONIST @ Berghain
Berghain: Marija Bozinovska Jones aka MBJ Wetware with J.G. Biberkopf | Marcin Pietruszewski | Thug Entrancer LIVE A/V | Visionist feat. Kevin Bray LIVE A/V
02.02.2016 | Einlass / Doors: 21 Uhr / 9pm | Beginn / Start: 22 Uhr / 10pm | Eintritt ab 18 Jahre! / x-rated Please respect our no-photos policy | Tickets via EVENTBRITE & KOKA36
05.02.2016
CTM 2016 — PAULINE OLIVEROS & IONE @ HAU Hebbel am Ufer
Pauline Oliveros & Ione [US] – "Mountain Above / Fire Below; Now" [world premiere]
American composer and instrumentalist Pauline Oliveros' groundbreaking work in tape, electronics, and improvisation and her related writings and theory since the 1960s have earned her recognition as one of the most important voices in avant-garde electronic music. She performs with electronics and accordion, which she has played from a young age, often also making use of a signal processing system she developed, called the Expanded Instrument System (EIS). Influenced by Eastern philosophies, Oliveros's ideas reach far beyond Western music tradition and have pioneered new ways of thinking about sound, significantly contributing to the theoretical cannon surrounding the concepts of sonic affect and transcendence. Her writing about "deep listening" proposes that concentrated emotional and corporeal attunement to sound can bring about transcendent and transformative experiences, and her theory of "sonic awareness" describes the act of focusing attention, over an extended duration, on an environment's aural characteristics.
06.02.2016
CTM 2016 — Fis & Rob Thorne, Native Instrument @ HAU Hebbel am Ufer
This evening features two acts that build layered, fecund sonic ecosystems informed by a humility before landscape, wildlife, and locality, and by a consideration of sound as the "bone marrow of the universe" (FIS). The two duos understand the zoological and indigenous musical cultures whose geographies they respectively navigate as no less intrinsically 'experimental' in nature than contemporary avant-garde practices.
Hybrid constellations between the experience of nature and the creative possibilities of technology form the basis for a performance by Native Instrument, a Berlin-based duo featuring Australian field recording archivist/ sound artist Felicity Mangan and Norwegian vocal acrobat Stine Janvin Motland. Their music is built from electronic and vocal adaptations of animal and insect recordings, originating mainly from Australian and North European fauna. The organic mix of bug beats and atmospheric soundscapes uncovers a sonic ambiguity between rural nature, electronics, and the human voice, creating a peculiar, mellow insect techno.
The New Zealand-born, Berlin-based producer Ollie Peryman a.k.a. FIS, who has recently garnered significant attention for his esoteric, rhythmically idiosyncratic bass-driven music, will give a concert together with Rob Thorne, a New Zealand-based musician and anthropologist whose compositions and performances fuse digital experimentation and traditional Maori instrumentation, or taonga pūoro, and are respected as 21st century naturalistic sound worlds. The two artists share a broad theoretical and critical background and both teach or have taught about indigenous musical traditions. They apply their own practices to the reimagining of indigenous musical traditions and the bridging of a gap between long-established and experimental approaches. Together, FIS and Rob Thorne present a new collaborative work merging acoustic and electronic sounds. They will also give a joint artist talk on a separate day of the festival.
07.02.2016
CTM 2016 — MusicMakers Hacklab, Future Rituals Finale @ HAU Hebbel am Ufer
The MusicMakers Hacklab is a weeklong open, collaborative laboratory hosted by Peter Kirn of Create Digital Music and musician and Polish electronic-noise artist Ewa Justka. Guest artists throughout the week share skills in how instruments are made – both traditional and new. Notable input is received from Wukir Suryadi, one half of the Indonesian music project Senyawa, who lead participants in learning music making techniques from Javanese tradition, fused with garage distortion into new forms. Now entering its 3rd edition within the CTM Festival, Hacklab engages in producing cross-cultural hybrids that imagine future topographies of sound and music performance through its "Future Rituals" theme, re-educating our electronic selves in the potentials of near and distant traditions, systems of musical representation and structure, and performance techniques. The theme for experimentation is a kind of ethnomusicology for machines. Expect new work in live musical performance, movement, visuals, and surprises.