☀ BERLIN MIDSOMMAR 2017 ☀
☀ 23. JUNI 2017 ☀
☀ URBAN SPREE ☀
☀ 16:00 – open end ☀
We will have Danish pop duo Blondage live on stage for you, who just returned with their summer anthem 'Stoned'. Also Berlin based singer-songwriter Adna, Icelandic rappers Cyber (including their own gimp), Stockholm's currently most hyped post-punk band Delagoon, and Swedish lo-fi pop act ShitKid will be hitting the Berlin Midsommar Festival stage this year. For the party before, between and after, Stockholm based duo Justlikesnow & Foxymulder and Berlin DJ phenomenon Lockereasy are spinning some wild & dancy tunes. For the ones who didn't know: Lockereasy started their outstanding DJ career at our festival two years ago and are now returning to celebrate their two year anniversary with us.
Tickets are now on sale for 10 Euro! Bring your friends and save money with our special offer: Get 5 tickets for 40 Euro (*Tickets are plus pre-sale charge).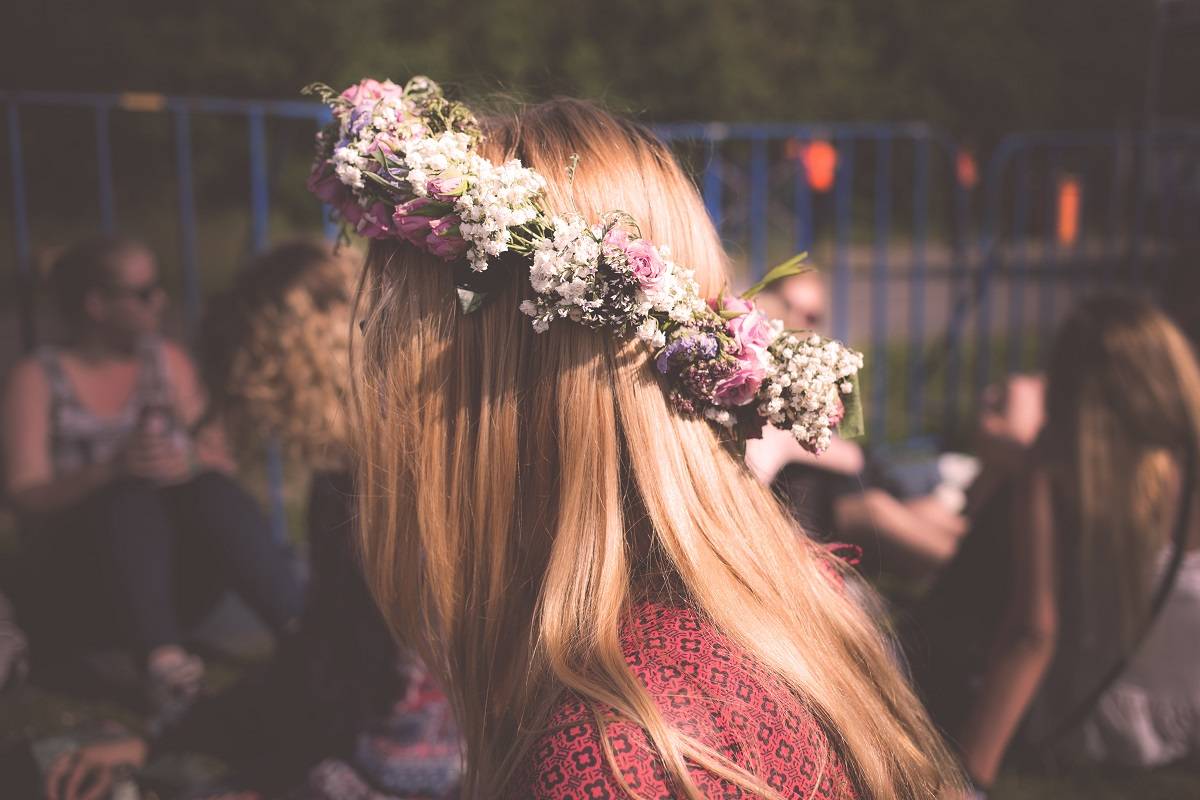 LIVE
BLONDAGE
ADNA
CYBER
DELAGOON
SHITKID
DJs
JUSTLIKESNOW & FOXYMULDER
LOCKEREASY

BLONDAGE
Wanna get stoned with Blondage? The Danish indie pop duo consisting of Pernille Smith-Sivertsen and Esben Andersen just returned with their badass summer anthem 'Stoned', that celebrated its premiere on Highsnobiety. Elegantly balancing hook-based songwriting, expressive lyrics and forward-thinking productions, Blondage is your go-to soundtrack for an urban breeze. Known for their playful live performances, we are happy to present this outstanding band at Berlin Midsommar.
ADNA
Adna is often compared to artists such as Bon Iver and Daughter. In her songs she explores the sensitivity and fragile moments in music. The result is a beautiful mix of lo-fi elements and a good portion of melancholy. On her latest album 'Closure', that came out in march, Adna dives deep into her own past and brings up a darker side of herself. For Berlin Midsommar Adna will bring her band and we are pretty sure she's going to enchant every single one of us!
CYBER
'Cyber is crap', that's what the rap duo and ongoing musical project of Bleach Pistol/Sick Roma and JuniorCheese/YNG NICK says about themselves. The duo is part of the Icelandic rap collective Reykjavíkurdætur. After appearances at Roskilde Festival and Iceland Airwaves, Cyber will now finally come to Berlin to join us at Midsommar Festival. Together with DJ SURA and gimp Blær Jóhannesdóttir, they are promising an exciting show where crazy visuals will be on display, Aerobic routines will be tought and just some general good rhymes. And one thing is for sure: Cyber is anything but crap!
DELAGOON
Delagoon is currently regarded as one of Stockholm's most interesting live acts. Armed with catchy melodies and stylish dream pop and with the entire Swedish Indie media in the back, Delagoon will undoubtedly leave a proper mark in 2017. With their latest single release 'Under Influence' they give us a foretaste of what to expect on June 23rd: a perfect mix of post-punk sounds, dreamy guitars and a good amount of 80's vibes!
SHITKID
ShitKid's music is easily described: DIY and Don't Give A Fuck-attitude. And that's what it is, selfmade and with an impressive amount of nonchalance. Just in time for Midsommar Festival, ShitKid will release her debut album 'Fish' on June 2nd. Alongside Berlin Midsommar, she will play at The Great Escape and Roskilde Festival and tour through UK and Europe this year.
Besides fantastic bands and DJs, there will be tons of flowers to create your own flower wreaths, we will dance around the maypole, sweat in a proper Finnish sauna and have loads of fun games. As we are presenting Berlin Midsommar Festival 2017 together with PETA ZWEI, local food trucks and stalls will offer you a bunch of yummy vegan food, ice cream & drinks.