"METABOLIC RIFT"
25.09-30.10.2021 KRAFTWERK BERLIN, KÖPENICKERSTR. 70. 10179 BERLIN
26.09 7PM TIM HECKER, ZIÚR, PERILA BUY
30.09 7PM ACTRESS, FLORA YIN-WONG + LAILA SAKINI, LABOUR BUY
07.10 7PM MORITZ VON OSWALD TRIO FT. LAUREL HALO + HEINRICH KOEBBERLING, ELI KESZLER, HOLLY CHILDS + GEDIMINAS ŽYGUS BUY
14.10 7PM VLADISLAV DELAY WITH AGF, SPACE AFRIKA BUY
20.10 7PM CANER TEKER PRESENTS KIRKPINAR BUY
21.10 7PM LIGHT-YEARS PRESENTS CATERINA BARBIERI, BENDIK GISKE + NKISI, CANER TEKER BUY
30.10 7PM KLEIN, SHACKLETON + WACŁAW ZIMPEL
---
19.08–23.08.2020
Berlin Atonal 2020 CANCELED
In a year without a festival edition Berlin Atonal has put together artist-led collection under the title More Light which features new music and art prints. The centre-point of the campaign is a major selection of new works by a range of artists from across the advanced musical landscape. The compilation spans 5 EPs and a wide band of the musical spectrum, with contributions from, among many others, Aho Ssan + Exzald S, group A's Tot Onyx with Hiro Kone, Caterina Barbieri, Laurel Halo, Vladislav Delay, Galya Bisengalieva and Gerald Donald under his XOR Gate alias. A separate release comes from the late Mika Vainio and is taken from celebrated set at the 2016 edition of Berlin Atonal. The 2LP release is accompanied by the artwork from Vainio's personal archives. The musical aspects of the project are generously supported by the Hauptstadtkulturfonds.
The campaign will also make available some high-quality limited edition prints from festival connected artists; Anne de Vries, Sasha Litvintseva + Beny Wagner, Pedro Maia and Stéphanie Lagarde contribute as well as a special photograph of the 2018 performance of Actress at the festival by Helge Mundt, and a restored poster from the 1985 edition of the old Berlin Atonal painted by D. R. Boysen.
:::::::::::::::::::::::::::::::::::::::::::::::::::::::
Vom 16. bis 20. August 2017 findet fünf Tage lang die nunmehr fünfte Neuauflage statt. In diesem Jahr dreht sich alles um die Contemporary Arts. Mit dabei sind unter anderem Broken English Club, Equiknoxx und Mick Harris. 1982 wurde das Atonal von Dimitri im SO36 gestartet. Zwischenzeitlich gabs ne Pause wegen eines Clubs namens Tresor :-) und 2013 folgte die Neuauflage im Berliner Kraftwerk.
Hier ist das komplette Line up 2017
---
Berlin Atonal Festival 20. bis 24. August 2014 im Kraftwerk
Vom 20. bis 24. August werden die Hallen des Kraftwerks hinter dem Tresor mit exzellentem Techno beschallt. Neben Cabaret Voltaire, Tim Hecker, Millie & Andrea und Sendai können sich Freunde technoider Elektronik auf echte Schmankerl freuen. Das erste Atonal Festival datiert aus dem Jahre 1989 und fand im SO 36 statt. 23 Jahre später bringt Gründers Dimitri Hegemann das Atonal Festival zurück. Die Atonale startet mit einem Konzert vom Ensemble Modern, das mit 18 Musikern Kompositionen von Steve Reich zum besten geben wird. Außerdem ist Milton Bradley, bekannt geworden mit der Eventreihe Grounded Theory dabei. Samuel Kerridge und Oake, sowie Headless Horseman werden ihre ersten Live Shows spielen.Neben audiovisuellen Installationen von James Ginzburg und Donato Dozzy & Nuel ist auch ein Auftrittt von Cabaret Voltaire angekündigt.
20.8.2014
On Stage 20:00
Ensemble Modern + Synergy Vocals play Steve ReichMusic for 18 Musicians
Drumming pt. 1
Monotonpresents Monotonprodukt 07Live A/V, World Premiere
Imaginary SoftwoodsEuropean Premiere+ Tarik Barri, Live A/V
Aftershows 22:00 OHM
ATONAL x VUP LOUNGEVCA (Alec Empire)
Andreas Reihse (Kreidler)
Reinhold Friedl (Zeitkratzer)
Walter Wasacz
Max Dax
+ more special guests TBA
21.8.2014
18:00 Murcof
On Stage 20:00
Sendai Live
The End of All ExistenceLive A/V, World Premiere
Miles WhittakerLive
DalhousLive A/V, European Premiere
DSCRDLive A/V
Aftershows 24:00 OHM
Subtext presents:Roly Porter
James Ginzburg
Paul Purgas
Jennifer Lucy Allen
S13
22.8.2014
18:00 Biosphere
On Stage 20:00
Donato Dozzy + Nuel present Aquaplano SessionsLive, World Premiere
Dasha Rush presents Antarctic TaktLive A/V, World Premiere
Headless HorsemanLive A/V, World Premiere
Abdulla RashimWorld Premiere+ Böfüms, Live A/V
TV VictorLive
Aftershows 24:00 Tresor
ADMX-71 (L.I.E.S, Sonic Groove / US) (live)
Jonas Kopp (Indigo Aera / AR)
LADA (Dasha Rush + Lars Hemmerling) (live)
SHXCXCHCXSH (Avian / Sweden) (live)
Stanislav Tolkachev (Semantica / Ukraine) (live)
Mischa (Hardwax / DE)
GlobusScion (Chain Reaction / DE)
Pinch (Tectonic / UK)
Ninos Du Brasil (Hospital Productions / IT) (live)
Untidy (Untidy, AR)
OHM
Sendai presentsSendai Soundsystem (Archives Intérieures / BE)
Peder Mannerfelt (Digitalis / SW)
John Connell
23.8.2014
18:00 Senking
On Stage 20:00
Cabaret VoltaireLive A/V, World Premiere
Bleed TurquoiseLive A/V, World Premiere
FisLive A/V, World Premiere
NeelLive A/V, European Premiere
Aftershows 24:00 Tresor
Powell (Diagonal / UK)
Sigha (Our Circula Sound, Avian / UK)
Neel (Prologue / IT)
GlobusMillie + Andrea (Miles Whittaker and Andy Stott) (Modern Love / UK) – Live
Killing Sound aka Vessel, Jabu, El Kid (Young Echo, Blackest Ever Black / UK) – Live
Vessel (Tri-Angle / UK)
OHMM
arcellis (Workshop / NL)
Andrei Oid (Russia)
+ more TBA
24.8.2014
18:00 Contort presents:
Tim Hecker Live A/V
Ike Yard Live
Source Direct+ Tarik Barri, Live A/V
UF (Kerridge + OAKE)Live, World Premiere
In Aeternam Vale Live
Helm Live
SØS Gunver Ryberg Live
Berlin Atonal 2013: Forming Space at Kraftwerk Berlin 25 July – Wednesday, 31 July 2013
Berlin Atonal Festival 20. bis 24. August 2014 im E-Werk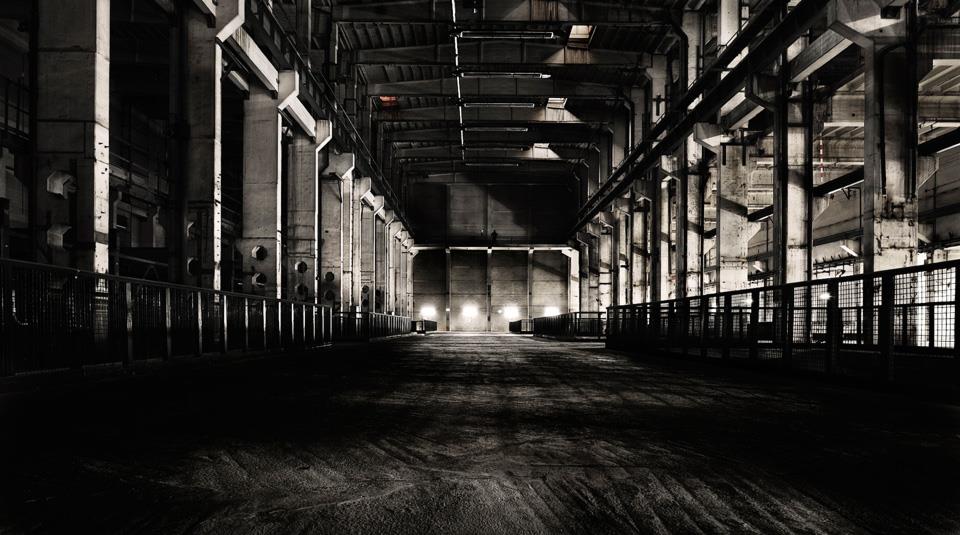 Berlin Atonal 2013: Forming Space at Kraftwerk Berlin
15:00 – 23:59
Kraftwerk Berlin / Köpenicker Str. 70, 10179, Berlin
Cost / Second release festival passports €100
Line-up /
Jon Hassell's Quartet presents "Summerthrill"
Juan Atkins & Moritz von Oswald present "Borderland"
Glenn Branca Ensemble presents "Twisting in Space"
Brandt Brauer Frick Ensemble
Voices from the Lake (live A/V)
Vladislav Delay (live A/V)
Actress (live)
Z'EV (live)
Kassem Mosse (live)
Francesco Tristano (live)
Kangding Ray (live A/V)
Murcof + Simon Geilfus (live A/V)
Dadub (live A/V)
Jacaszek (live)
Anstam (live)
Dasha Rush & Schloss Mirabel (live)
++Blackest Ever Black Showcase++
Raime (live A/V)
Vatican Shadow (live A/V)
Cut Hands (live A/V)
++Subtext Showcase++
Roly Porter (live A/V)
Paul Jebanasam (live)
Eric Holm (live)
Lucy Benson & Marcel Weber (MFO) (live)
++Contort at Atonal++
Ancient Methods (live)
Russell Haswell (live A/V)
Violetshaped (live)
Rashad Becker (live)
Grischa Lichtenberger (live A/V)
Samuel Kerridge (live)
Positive Centre (live)
Lower Order Ethics
Zan Lyons (live A/V)
The final calendar for Berlin Atonal 2013 is now confirmed!
Our packed day-program includes a conversation between Jon Hassell and Karl Lippegaus, a screening and discussion presented by Christoph Dreher (Die Haut), two intriguing Electronic Beats panels featuring William Bennett (Cut Hands), Russell Haswell, Phillip Sollmann, Dimitri Hegemann and more, a workshop on sound design hosted by Ableton, a soundtour of the powerplant led by renowned sound artist Sam Auinger as well as an NK curated day focusing on the interface between graphics and sound which features a presentation by Roc Jiménez de Cisneros (EVOL) and much more.
The powerplant will also be reactivated with installations running on the ground floor from 1400 daily and will include specially commissioned works from ANTIVJ, David Letellier, Daniele Antezza and Giovanni Conti (Dadub), Daniele de Santis (Grün) and Grischa Lichtenberger.
Five nights of aftershow parties round out the calendar with some of the biggest names in electronic music (Moritz von Oswald, Juan Atkins, Thomas Fehlmann, Powell, DJ Deep, Shifted and many, many more).
Festival Passports are available for €100 and allow full entry into Kraftwerk for the duration of the festival, including for the five aftershow parties (normally €5 each).
*********************************************************************************************
The legendary Berlin Atonal festival returns to the capital of innovative music after a 23 year hiatus.
The history of Berlin Atonal begins in November 1982. Set up at SO36 in Kreuzberg, the Atonal festival became ground-zero for altogether new forms of musical experience; Einstürzende Neubauten, Sprung aus den Wolken, Malaria, Notorische Reflexe, Alu, White Russia, Didaktische Einheit and many other like-minded musical pioneers used Berlin Atonal to launch their entirely novel ideas about the possibilities of sonic expression.
Now, in 2013, Berlin Atonal returns updated to a city that has itself changed. However, the spirit remains resolute: to resist the trends of the mainstream, to provide platforms for experimentation, to support those who want to break with trite and lazy habits of watching and listening.
Atonal's new home – Kraftwerk Berlin – is a long abandoned powerplant in Berlin Mitte, a mazy industrial complex that will host 6 days of world-class musical events and large scale audio-visual installations as well as streetfood and a full catalogue of seminars, lectures, master-classes and screenings.
In these new surroundings Berlin Atonal will remain true to its tradition of promoting innovative concepts in music and art, which has become a renewed imperative in a technological age that struggles to find authentic and thus truly inventive modes of expression.
The theme for the first edition of the relaunched festival is «Forming Space», paying homage not only to the starkly majestic architecture of Atonal's singular new home and its public re-emergence after years of abandonment, but also to that basic and vital impulse of all art, namely, the desire to give form to the void.