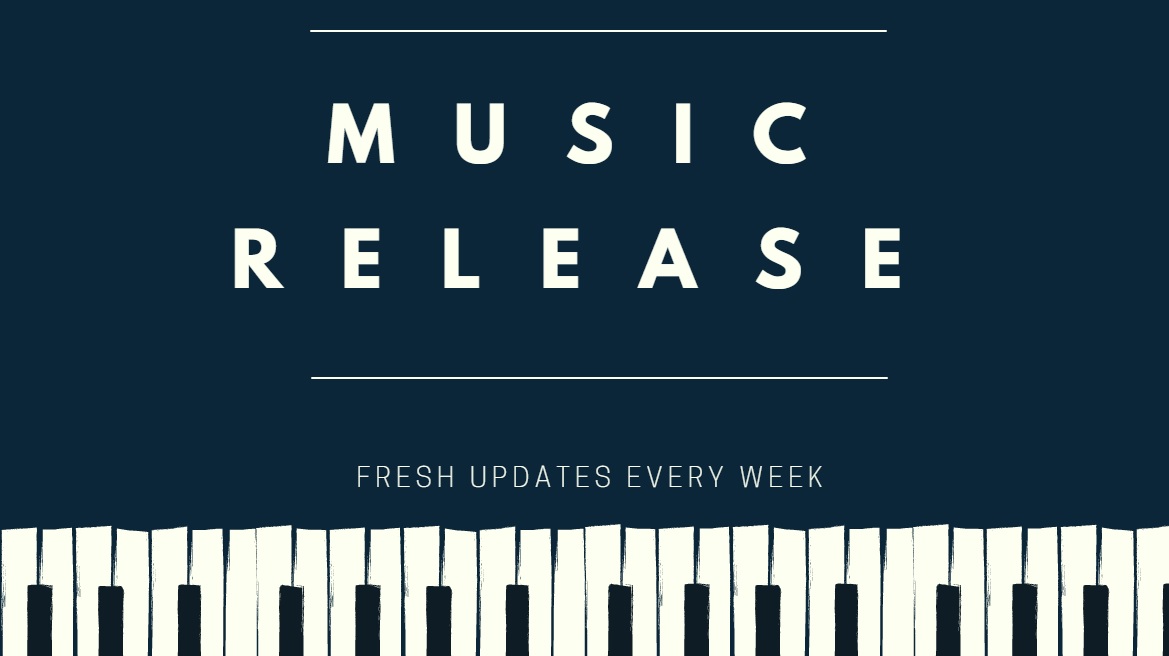 Ein Magazin über die Clubszene zu machen und dabei keine RELEASES vorzustellen, wäre in etwa wie ein DJ Pult ohne 1210er. Die Kategorie ist unter MUSIK einsortiert, wo du noch ne ganze Ecke mehr Zeug rund ums Thema findest. Zusammengestellt ist das alles aus Zusendnungen von Labels, Clubs oder eigenen, meistens auf Soundcloud oder Whatpeopleplay, gefundenen Tracks. Du kannst dir also sicher sein, dass sehr gut vorgehört wurde.
The Brutal Minimalism EP follows us on a journey across several sites in Yorkshire famous for their brutal architecture. The four rhythmic beat-driven tracks were all written on location while waiting for ideal lighting and the rain to stop....
Label Name: - Made Magnetic Release Date: - Friday, January 28 2022 All press and coverage inquiries email - pressroom@mgmtpr.com Track Listing: MutatorJust FineBound For HomeJust Fine (Neil Flynn Remix)Mutator (Polytunnel Remix) Record Sounds Like: Nils Frahm inspired electronics with an eye for melody...
Label Name: - Posh End Music Release Date: - Friday, February 11 2022 Track Listing: 1.PJ the King2.I'm Gonna Dist You Right Now3.ReZerection4.Tom Tom Club5.I've Got Nothing Left(Feat DAIYE) Record Sounds Like: Dance floor acid and techno tracks with influences right across the...
Artist: Satin JacketsTitle: Don't Worry (Single)Label: Eskimo Recordings Having enjoyed another stellar year releasing a series of acclaimed vocal collaborations Tim Bernhardt, AKA Satin Jackets, closes his 2021 account in fine style with the dreamy 'Don't Worry', a sublime return...
Label: RobsoulCat #: RB272Format: DigitalGenre: House MusicRelease Date: Friday 14th January 2022 LISTEN Bumping and flexing into a brave new year, Robsoul present a firing first release of 2022: Marlon George – 'Intimate FR' Kicking off as they mean to go on…...
Self Control Records Release Date: - Friday, January 7 2022 Track Listing: Future Self - Awake (Northworks Trip Around The Sun Remix)Future Self - Awake (Original Mix) Record Sounds Like: The original has flavours of Orbital and Bicep with a heavily melodic arrangement....
https://www.youtube.com/watch?v=3JwuzaL7xHc Release Title: - SHAO (feat. WWW) - Eight Dreams BUY NOW: https://shaoyanpeng.bandcamp.com/album/borderlands-eight-dreams Label Name: - Sound Blanc (Modern Sky) Release Date: - Monday, December 20 2021 Track Listing: 01 Opening02 Polar Region03 River04 Uni05 Dream No.306 Through the Rain07 Blank Chill08 Summer Rain Record Sounds Like: Psychedelic, Ambient, Abstract,...
Teleporters, Pysh, AdwerTitle: Tangerine EPLabel: CasomatCAT#: CASOMAT003Release Date: 7th Jan 2022 What better way to kick off the new year than brand new music, and for CASOMAT003 we're thrilled to be bringing you the debut release of Barcelona live-act Teleporters,...
After the great feedback from the vinyl release published Nov. 19th under the Unknown Artist alias Prince Madonna I, with great pleasure we reveal that the artist behind Prince Madonna I is Tel-Aviv techno legend Ori Lichtik. Internationally known for...