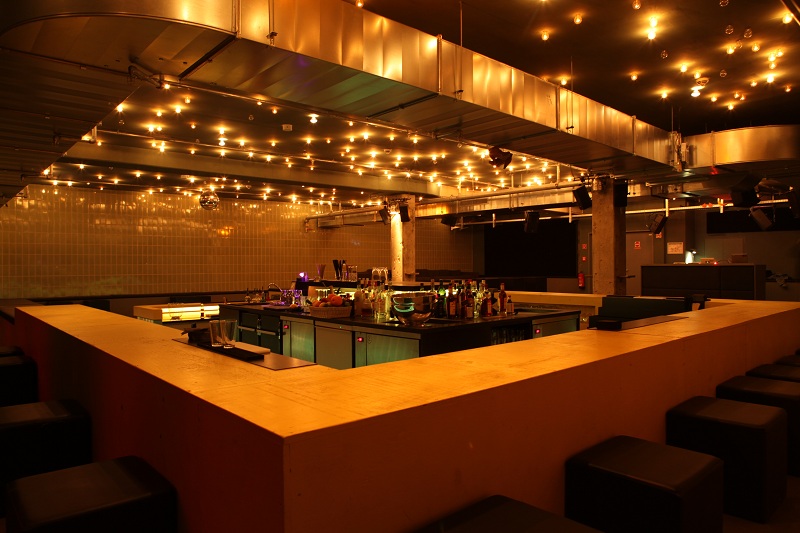 Was für Publikum?
Mitte Hipster & Flat Basecap Träger
Wie ist die Tür?
Je nach Party, viele Special Events, dann stimmts auch mit "Nur für geladene Gäste"
Was kostet es?
10-15 Euro
Wie groß ist der Club?
Kapazität mit Garten: 1200/386 m²
Was läuft für Sound?
House, Hip Hop, 90s, Trap, Bass
● English Version
● Monatsprogramm
● Adresse: Prinzenstraße 85F, 10969 Berlin
● Fahrverbindungen: U-Bhf. Moritzplatz
● Facebook | Webpage
● Location Info: Indoor & Outdoor, 2 Floors + Garten
● Öffnungszeiten: DO bis SA ab 23 Uhr / Wochentags teilweise früher
● Kontakt: info@princecharlesberlin.com
Prince Charles – ein altes Schwimmbad zwischen HipHop, Mitte Clique und exzellenter House Musik
Das AufbauHaus am Moritzplatz beherbergt das Prince Charles, das in die Räumlichkeiten des früheren C. Bechstein Mitarbeiterschwimmbades eingebaut wurde. Im September öffnete das Prince Charles 2011 seine Pforten. Vom Moritzplatz kommend, geht ihr einfach am Haus entlang, Richtung Ritter Butzke, bis  am Ende dann eine Einfahrt mit schwarzweißen Streetart Bild kommt, auf dem ein Junge eine Krone trägt und mit den Fingern ein Fernglas formt. Der Gang führt auf einen luftigen Innenhof. Rechts ist eine Fensterfront, dahinter im trockenen Pool befindet sich der Club. Im Prince Charles ist puristischer Schichtbetonboden und eine echt schicke Glühbirnen Decke überm Dancefloor angesagt. Der Raum ist fast quadratisch. Rechts sind die Bar und dahinter der DJ. Einen Raumplan findet ihr hier.
Hier mal nen Clip vom mir beim Auflegen, die Lichtdecke ist schon ziemlich cool.
Der Name setzt sich übrigens aus der Adresse Prinzenstraße und dem Vornamen des ehemaligen Hauseigentümers zusammen. Das Prince Charles hat ein ziemlich gutes Booking, gerade im Bereich Housemusik werden echte Hochkaräter angeschleppt. Ron Trent, Terrence Parker, Roy Davis Jr, Tyree Cooper oder Boo Williams.
Booking & Musik im Prince Charles
Das Picknick, ehemals in der Brunnenstraße beheimatet, macht hier seine Engtanz Parties und generell wird hier auch out of the box gedacht und geplant. Sei es Bambi Lounge, Mike Skinner Konzert, Rumba Sessions mit Gilles Peterson oder die Beatport Live Sessions. Es läuft eben nicht nur Elektronisches, es kommen auch Hip Hop Fans auf ihre Kosten. Die Barleute haben es drauf, die Drinks sind gut gemacht. Der laden hebst sich etwas ab vom Techno Einerlei und wirkt wie eine Kombi aus King Size und Watergate.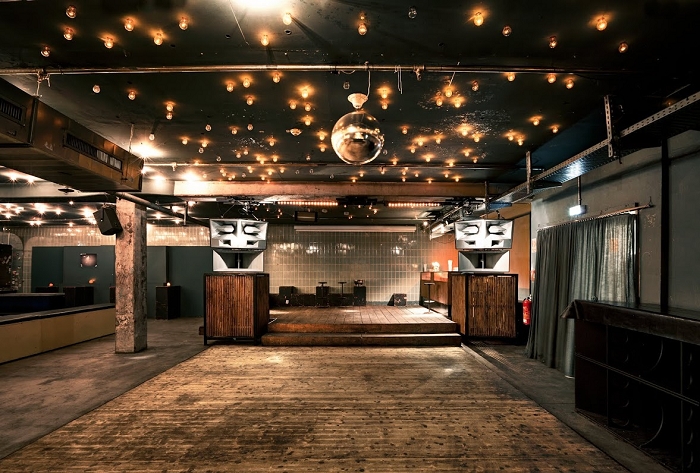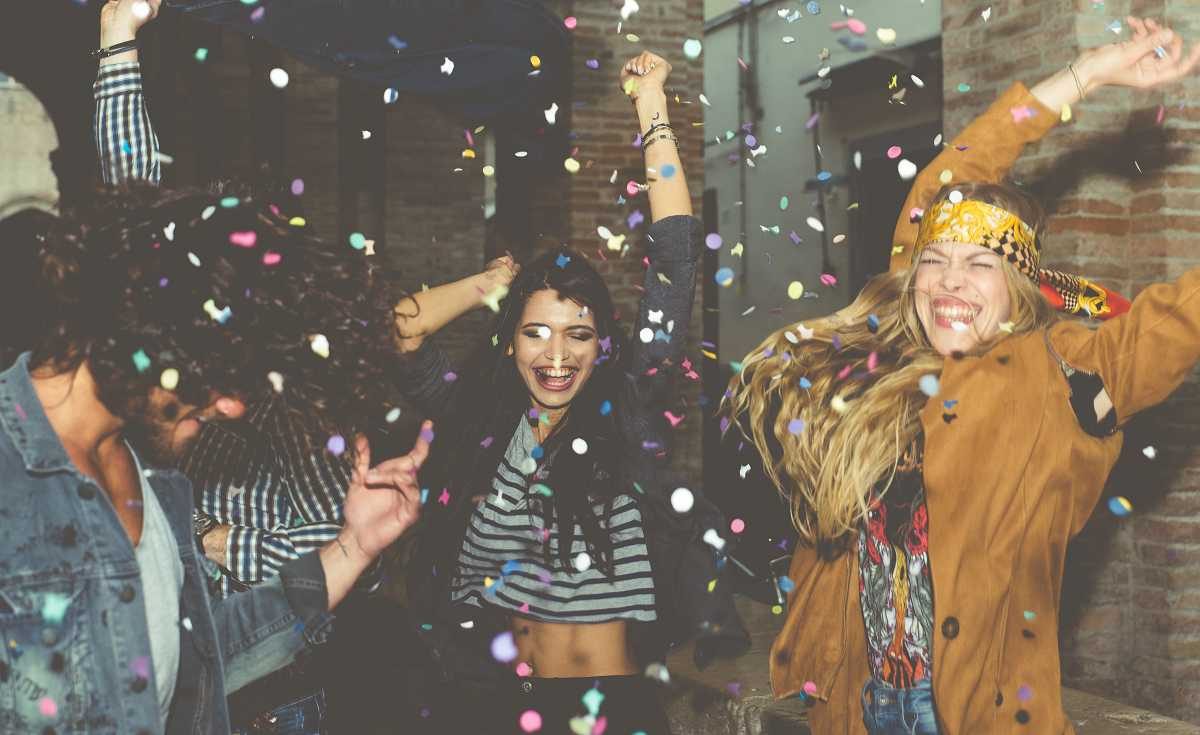 4.8. GANG GANG @ Prince Charles Club Berlin
Berlin has a long and strong history of music. These days in our generation producer and DJ culture predominantly circulates around clubs and rave, to please the peoples need to move to rhythms in an elevated mindstate in rather anti-social conditions. What is being missed by all ya'll is a permanent common ground for real […]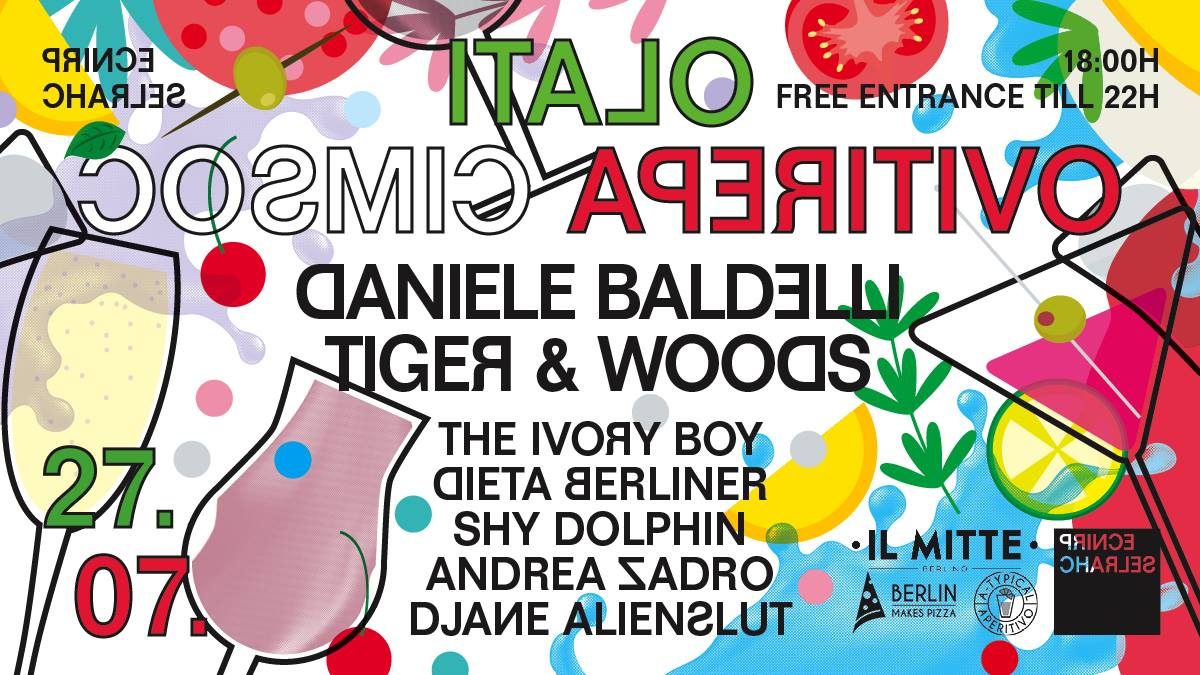 27.7. Italo Cosmic Aperitivo: Daniele Baldelli, Tiger & Woods im Prince Charles Club Berlin
Prince Charles Club Berlin Prinzenstrasse 85F, 10969 Berlin Il Mitte | Quotidiano di Berlino per italofoni & Prince Charles are happy to invite you for our first Italo Cosmic Aperitivo. Daniele Baldelli (Cosmic Sound) ⛳️ Tiger and Woods (T&W Records / Running Back) THE IVORY BOY (Money Sex / Agogo) Dieta Berliner (Pakalolo Soundlab) Shy […]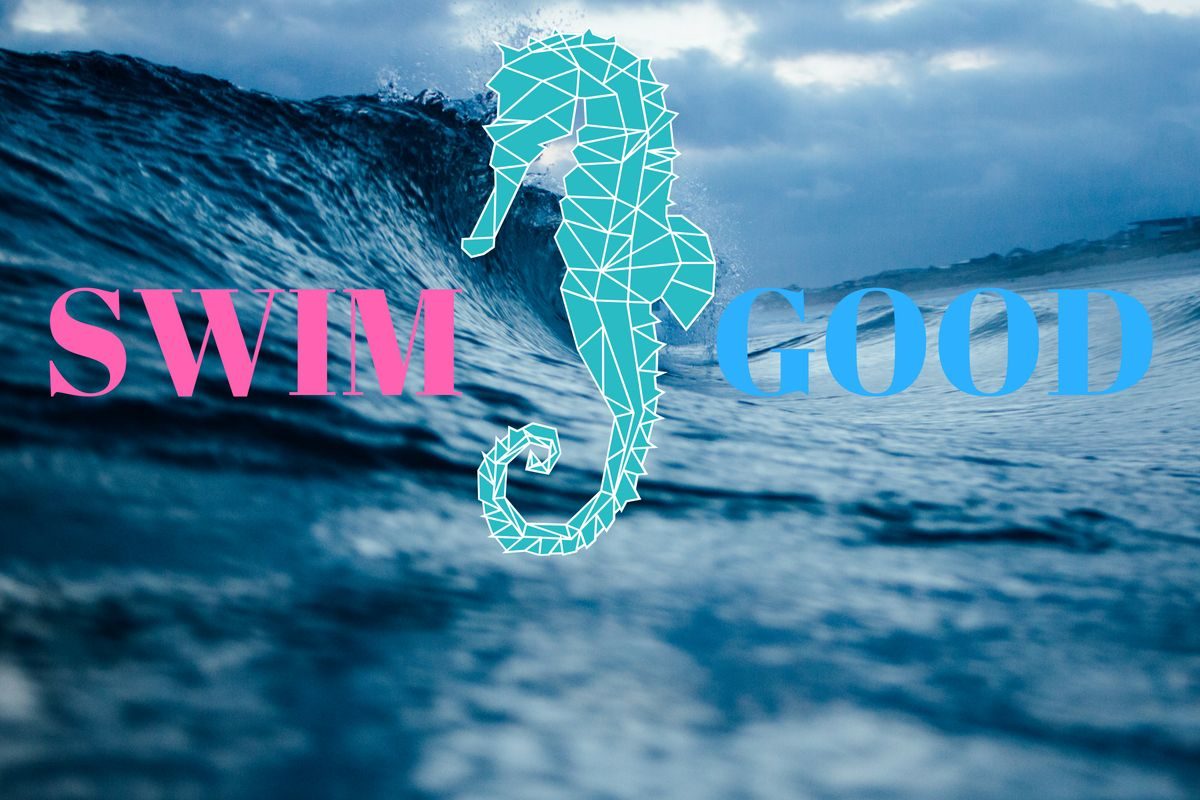 21.7. SWIM GOOD VOL 7 im Prince Charles Club Berlin
Prince Charles Club Berlin Prinzenstrasse 85F, 10969 Berlin SWIM GOOD Vol.7 HIPHOP RNB & FUTURE BEATS: Music that goes deeper so the wave can last longer. Our last event with Jäel was a special one. We were blessed with a surprise set by DJ Complexion from the Future Beats show on BBC ONE. Our next […]