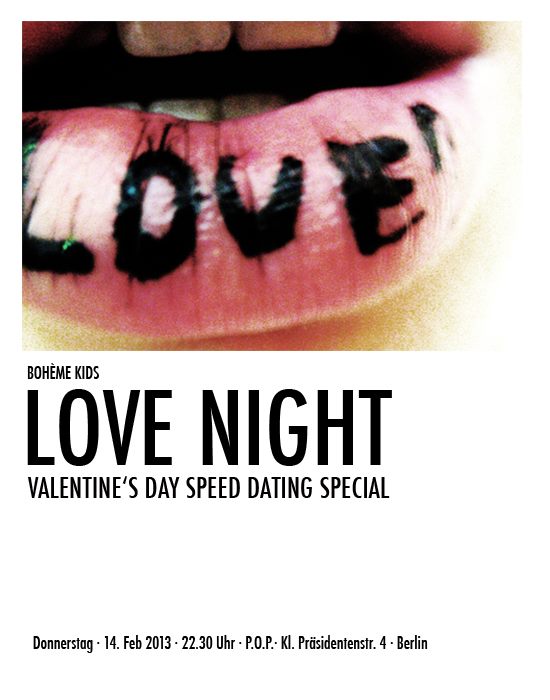 ♥ Valentine's Day Speed Dating Special ♥
Thursday ♥ 14. Feb 2013 ♥ 10.30pm
P.O.P. ♥ Kleine Präsidentenstr. 4a ♥ Berlin-Mitte
A saucy single night with hot games, sexy fun music, the most beautiful dancers and more – because Valentine's Day isn't for couples only!
SEXY MUSIC: Emilio El-Lauren & Julius Petit (It boys!), Philip Mollenkott, Team Stabil, Lola Luc, Magritte Jaco, Ascona.
FIZZY GAMES: Speed Dating, Romance Tarot Reading by Herr Joost, Flirt & Single Numbers, Condom-Testing, and s'more.
OPEN BAR: 10.30-11.30pm
DRESSCODE: First Date, dress horny!
"I only wish every man could know what it's like to be loved by you."
Party Obsessed People
Kleine Präsidentenstraße 4a, Stadtbahnbogen 157