Label Soundcloud
Label Bandcamp 
How did you come to do what you do? When did the first idea of creating the label came out?
The idea started in 2010 in Madrid, as a platform to release the music from my first project with Jesus Ruiz (TwoRbeat), surrounded by new artists, and new young producers.
Some statistics, since the label was created , how many releases, how many vinyls and how many packages/parcels have you made/send?
We only release in digital format, we have 43 Eps released.
From which country do most of your buyers come from?
Germany
What is the release of which you are most proud of?
Yoikol – Conspiracy EP [2RB033]
Can you describe to us what a typical day at the office means to you?
Normally starts with email and communication processes, uploading files, answering emails, social network requests, contracts, artworks, etc… After the main tasks are covered we continue with studio work. We have a mastering studio related to the label and all tracks are mastered by ourselves. Also we do mixdown & mastering for other labels.
One day per week we open the demos email folder and normally we spend all that day listen to demos and giving feedback to those who are interesting for the label or are a solid production. We dont give feedback to all demos we receive, neither we listen all that we receive, but we open all the emails. Sometimes the artists's introduction or the spam looking text his enough to know that we are not interested in the music of that artist.
OFFICE PICTURE
Who's in your Team? Are you a Music Producer or DJ?
Yes I'm DJ and Music Producer. I run it mostly alone with the support from Susana Rincon for the photography in artworks and collages. As a little family also the artists that release on the label help me to develop the label in other countries with events, bookings and local promotion. We don't have booking agent or manager.
Which distribution channels do you use?
Only digital, mostly Bandcamp, Beatport and Juno. As the label main focus is on new artists and new projects we cannot risk 300 vinyl records in each release.
Did you use youtube and how strong/weak the impact?
Yes we begin to use it two years ago and we have experienced a good impact in our sales.
Have you ever helped yourself with buying clicks & plays on soundcloud?
No, but happended two times with different artists involved on the label. We had to do a takedown in all the digital stores and we stopped to work with that artist in the moment we noticed. Our ethos and policy are very clear about, we dont want to work with artists that cheat or think they can cheat with bots or faking plays and accounts.
CREW PICTURE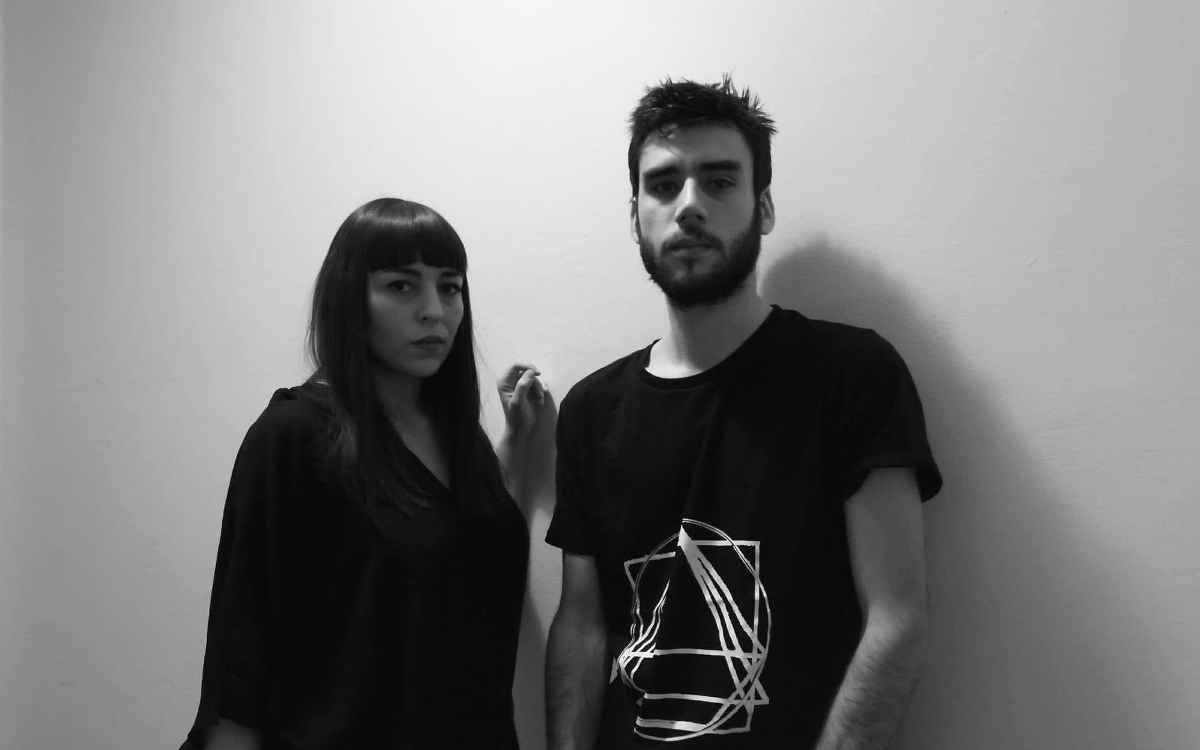 Where do you find hungry and ambitious artists?
Mostly in clubs, also in the email demos, Soundcloud or through Facebook.
What impact does streaming with spotify have on the economic situation of an indie label?
Absolutely nothing, our Spotify royalties revenue goes around 1 cent for each 1.000 plays
When you look for new music to sign what are some key elements and factors you are looking for, aside from it being a great track obviously?
The project behind the music, I'm not looking for well known artists with a huge amount of releases in top labels, I look for artists that have an history to tell or a project to develop, people who produces music with a solid idea, hard work, passion and soul.
How would you describe the style and vision of your Label?
The style cannot be labeled, it's influenced by the first steps of House and Techno but developed with a experimental soul. For me, Techno music cannot be pure, it's designed as a futuristic expression, not as a rigid dogma with certain rules that cannot be broken. Techno is freedom, energy, creativity, technology, science and fiction. Not a religion.
What are some sites or apps that you use to listen/ find new tracks?
Soundcloud, Bandcamp, Beatport and Youtube
For producers out there sending in their demos via emails, what are some tips you would give them on professionally sending in their track to you?
Dont write massive emails
Be sure that your music fit in the label
Put your best track the first one for listening
Send 2-4 tracks as a full EP (dont send 1 track or 26 together)
Send online private links for listening
Avoid download links while sending demos
Personalize each link for each label demo
Write a personal cover letter to each label for each email
Dont talk very much about you, talk about your music
Keep it short, clear and with the private link tested and working.