Following her signing to One Little Independent Records, London-based multidisciplinary artist and producer Laura Misch has announced the release of her long-awaited debut album 'Sample The Sky', out on October 13th.
An enchanting journey through London's wild edgelands, the LP is an ode care, connection and listening to the natural world. 'Sample The Sky' responds to nature's patterns through organic electronic productions, embodied lyrics, wind inspired saxophone, singing and synthesis all woven into intricately crafted left-field pop songs.
"Sample the Sky is an album that can be distilled as the feeling you have when you see the sky and you are in such awe that you feel compelled to photograph it and send it to someone – the moments that feel so intimate and personal yet universal, un-ownable and ephemeral."
First single 'Portals' communicates a particularly profound moment in Laura's life. "During lockdown I was living with my family and grandparents. My granddad, who was 94, got really ill and passed away at home in his bed, surrounded by my mum, gran and me. We were all looking after him, and it was a period of time where the world was in chaos and the care felt intensified, but also it was a real honour to be able to be there and give that much attention to this process. It was a very organic death. The moment he left his body it was like he went from being there to being everywhere. That's what this song is about, on some level it's about a portal into the unknown. He was such a green-fingered person and believed so much in returning to the earth, and the interconnectedness of everything, and that we're made up of elements that will one day become everything else."
She says that the accompanying video "is about sensing the natural world, feeling connected to the elements from the sky to the snails, and dancing with it, knowing that I'll eventually return to the earth. It was made with care and woven together by many friends' creations, from Tobby Wu's five-meter floral hair braid to Chantel Foo's insect inspired dance choreo".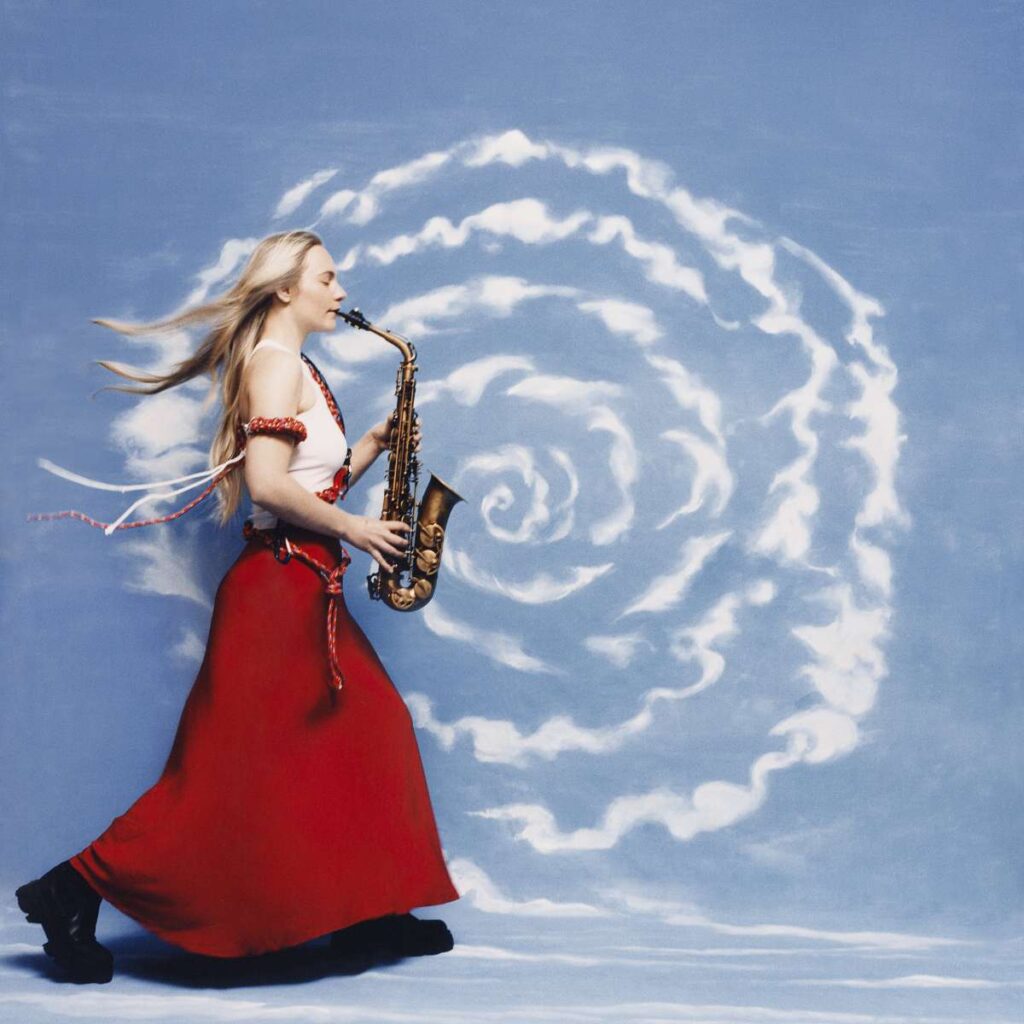 A departure from her previous, more isolated bedroom-produced work (critically acclaimed EPs 'Playground' and 'Lonely City' released in 2017 and 2019 respectively), Laura opened up every aspect of the process to her South London creative community. This ranges from guest musicians and field recordists to painters, florists, dancers and tapestry makers. Though some songs had been years in the making, the catalyst for the record's crystallisation was a year-long collaboration with composer and producer William Arcane, whose "synth wizardry" caught Laura's ears. Every sound on the record has been played, synthesised or recorded from scratch, shaping it into its near final form before weaving in performances from Laura's recently formed live band; Marysia Osu on harp and Tomáš Kašpar on guitar.
Laura has performed at venues and festivals such as Royal Albert Hall, Roundhouse, Berghain, Rockwood Music Hall, All Points East, Eurosonic, SXSW and We Out Here. She has been consistently supported by BBC Radio 1, BBC 6 Music and Worldwide FM and featured in publications like Wonderland Magazine, Clash Magazine, Varsity, NME, The Quietus, Red Bull Music and The Guardian.
Over the last few years, Laura's music practice has developed alongside her growing curiosity to reconnect with her surroundings outside, discover with new collaborators, as well as leave the confines of self-recording. In 2021, Laura began outdoor composing experiments including working with engineer Andrea Adriano to build a wearable rig, with a preamp, looper, and modular FX, into a belt. "I primarily have a loop-based saxophone practice. I like to play licks, with harmonies gradually building whilst I'm walking." She composed an immersive outdoor installation in collaboration with the artist Matthew Rosier and NYX, a collective of female, trans and non-binary singers who manipulate their voices through electronics. Together, they recorded improvised saxophone and voice in Epping Forest, eventually soundtracking large-scale tree projections, mapped onto city buildings in central London. Following the project she joined NYX, "being part of this choir gave me permission to push boundaries in my own work, I've never felt so deeply part of a musical community before and that has been simultaneously supportive and freeing." These explorations and new connections led her to embrace sound outside of music: ASMR, sensory, textural sound and everyday sound. These textures are layered across 'Sample The Sky' with warmth, enveloping themselves around the listener as they grow, shift and intertwine.
The album's title and meaning stems partly from Laura's journey from studying biomedical sciences at university to becoming an electronic music producer, she says; "I've always found parallels between biomed and music, a microphone is a microscope of sound, and a studio is laboratory of distillation, producing feels like you're discovering, it feels akin to uncovering in science, 'Sample The Sky' felt like a meeting between these two worlds, to study a 'sample' is to gather and look deeply, whilst the 'sky' symbolises our interconnectedness to nature".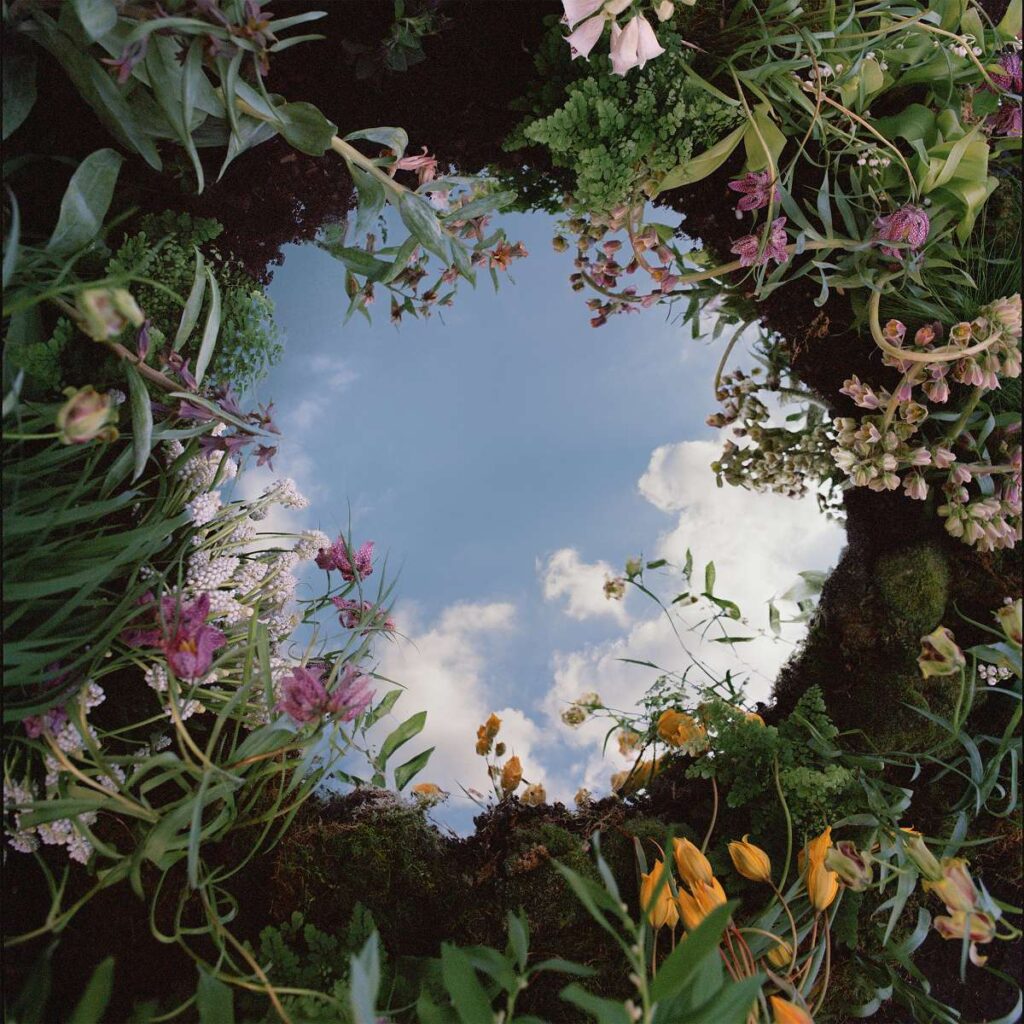 'Sample The Sky' is also a reference to sampling culture in music, and Laura's musical influences spanning from early experimental electronic music pioneers to 90's pop and R&B. She continues; "My saxophone teacher was in the Kick Horns, a horn section that arranged and played horns on songs like Green Light by Beyonce, obviously as an 11 year old that was the coolest thing ever, so as I was discovering music, I was always listening out for the horn sections. That's how I got hooked on the saxophone". As a self- taught electronic producer, it wasn't until much later that she discovered the genesis of electronic music and became interested in the tape works of Daphne Oram, the wild synthesis of Suzanne Ciani and the environmentally aware sonic meditations of Pauline Oliveros. "There was so much experimentation and boundary pushing in each of their practices and that moved me in the same way a lot of 90s sample-based production did, it felt so magical and radical to me. I wanted to make a record that is a constellation of these influences."
Live dates

12.11 – Cologne, DE – MTC
18.11 – Berlin, DE – Berghain
19.11 – Hamburg, DE – Hebebühne