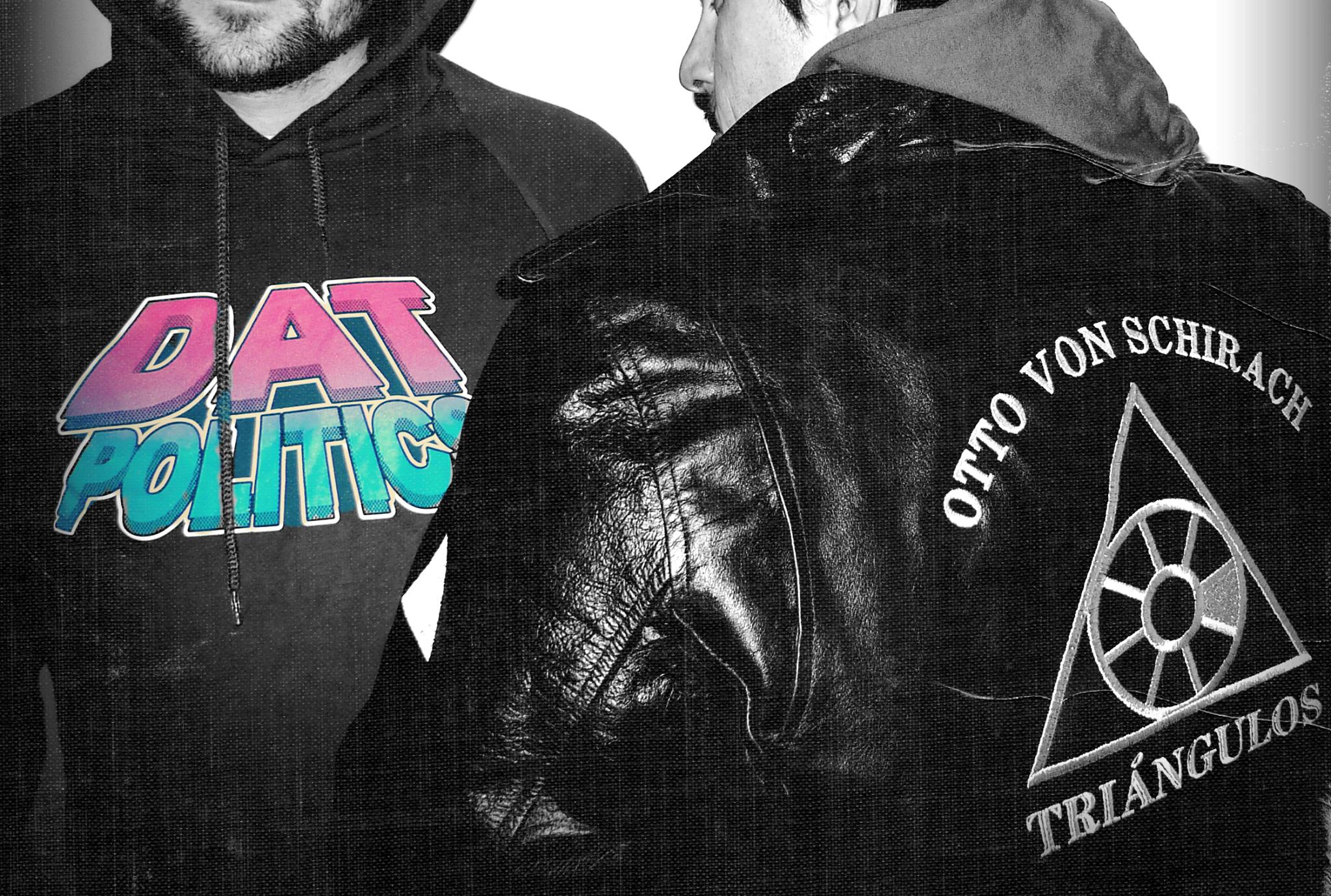 OTTO VON SCHIRACH -live- (Monkeytown)
DAT POLITICS – live- (Sub Rosa-Tigerbeat6)
MRC RIDDIMS – live – (Dälek-Ipecac)
+ DJ ABS + VJ Mangoholic Annunaki
THURSDAY THE 27th of JUNE 2013
BERLIN – URBAN SPREE
Revalerstrasse 99
Doors : 21h Price: 7 eu
OTTO VON SCHIRACH
Otto Von Schirach, half Cuban Native Indian half German Anunnaki wolf, was born in the 3rd point of the Bermuda Triangle, Miami. Some people say he was dropped into the triangle by a UFO or arrived in a Gravitron.
Otto grew up in an area where the kids followed heavy Miami Bass and Cuban Tropical music. He quickly created his own alien musical language based on electro bass broken noise gangsta glitch… In 2012, Otto has join Modeselektor' Monkeytown label to turn into Supermeng, a genetically enhanced super human. He just released a new single called Salpica / Skeleton search.
DAT POLITICS
Since 99, DAT politics is by far one of the most extatic electro party bands on the planet. Their remarkably energetic live shows explain the cult like enthusiasm that surround the french electronic combo as they've been touring the world extensively over the years. Dat Politics channel a rough-edged turbo pop mood through their laptops to create some of the most unexpectedly catchy and lively music ever assembled by digital means. They use to keep the possibility of mistakes and chaos in their hot wired dance smash is by approaching songwriting and performance the same way a garage band might.
MRC RIDDIMS
New duo led by Oktopus from the famous american experimental Hip Hop project Dälek. MRC Riddims' music is dark, noisy and atmospheric, equally inspired by industrial music like Kraftwerk, Einstürzende Neubauten, the layered noise of My Bloody Valentine and the dense sound collages of Public Enemy. Their sound is often constructed through sampling and a musical base atypical of most hip hop, making it difficult for people to classify their sound.