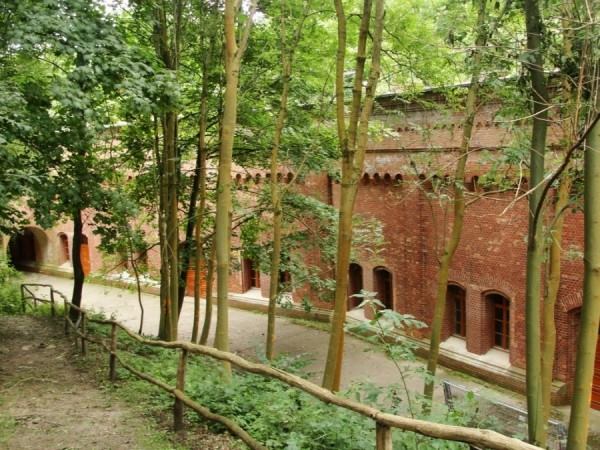 Line Up
LIVE
Monopoly Child Star Searchers
Harry Merry
LEM
Ill Till
Chris Imler
NMO
Sun Worship
Mirror Talk
Clockwork Orchestra
Ignatz en de Stervende Honden
Orphan Fairytale
Bear Bones, Lay Low
Dolphins Into The Future
Innercity
Wizard Ashdod
Novoline
Minister President
Mattlack vs C.Comberti
Phil & Monica
D.I.Y. Church
Viola Torros
The New Silence
Nemesis
DJ's
Techno, acid, UK bass, 80ies, Bollywood, highlife, reggae, new/cold/no wave, punk, hard funk and loads more by:
Lucile Desamory
DJ Your Body
Urban Mutations
Jimmy Trash
Princess Tripi-Taka
Mr Monday
Zk Bucket
DJ Meeuw
DJ Squeaky
DJ Peacock
DJ Oma
O Tannenbaum DJ's
Hans Georg
D.O. aka Philister
When
Friday, Saturday and Sunday, July 11-12-13, 2014
Kick off: Friday at 16H00
End: Sunday at noon
On Friday and Saturday, the gate will close at midnight.
Make sure you're in on time!
Whereabouts
Das Große Tannenbaum Waldfest takes place at the amazing Fort Gorgast, a redundant military facility that was built from 1883 till 1889 to protect the western bank of the Oder river.
By train: Check Deutsche Bahn (Bahnhof Gorgast). The train station is very close to the fort. There's a direct connection from and to Berlin Lichtenberg. The trip takes a little over one hour.
By car: See Google Maps or here (in German). Post on Facebook if you want to catch a ride.
Tickets
In advance: €22 (incl. camping in the wild)
At the gate: €30
Advance tickets are available at O Tannenbaum and via email
Grub
Mundlich, Samurai Spoon and the O Tannenbaum Catering Crew will
keep you from going hungry.
Shuteye
Please bring a tent. Space is limited: approximately 250 tents max.
Don't forget your flashlight and anti-tick spray.
House Rules
• Do not be an asshole (no yes but)
• Do not bring your dog
• Do not go into the water. The moat is full of metal spikes
• Do not leave a mess. Clean up after yourself
LINE UP/SCHEDULE
Friday
free BBQ 17:00 – 20:00
BAR STAGE from 18.00
Dj Tripi Taka
Harry Merry live
Dj Tripi Taka
DJ Meeuw
DJ Hans Georg
O Tannenbaum DJ's
FOREST STAGE from 19.00
DJ D.O. Philister
Monopoly Childstar Searchers
Lieven Moana Nui
Inner City
DJ Jimmy Trash
DJ Mr Monday
INDOOR STAGE from 22.00
Dj WEN
LEM ILL TiLL Chris Imler Sun Worship
Dj WEN
Saturday
INDOOR STAGE from 17.00
Ignatz en de stervende honden
Mirror Talk
Clockwork Orchestra
NMO Mattlack versus C.Comberti Novo Line Minister President
O Tannenbaum Dj's DJ ZK Bucket
VJ Duo Nemesis
BAR from 12.00
DJ ZK Bucket
DJ Lucile Desamory
Phil & Monica
DJ Meeuw
DJ Jimmy Trash
DJ Mr Monday
DJ D.O. Philister
FOREST STAGE from 15.00
Orphan Fairytale
Bear Bones Lay Low
Wizzard Ashdod
DJ Squeaky
Dj Lucile Desamory
DJ Your Body
O Tannenbaum DJ's
OUTDOOR ANYWHERE
D.I.Y church presents
Viola Torres
Bastian
The New Silence presents: Movie Karaoke episode 1: The Big Lebowski