Grand Jeté ist eine seit 2014 existierende Reihe elektronischer Musiknächte.An fünf Donnerstagen von Juli bis November 2015 präsentiert Grand Jeté jeweils einen elektronischen Live Act, der auf einen oder mehrere DJs trifft. Das Programm ist genreübergreifend und die beteiligten Künstler haben verschiedenste musikalische Backgrounds. Alle Grand Jeté Events haben jedoch einen gemeinsamen Nenner: Die Erforschung von Rhythmus und Sound. Hochkarätige Live-Performances und berauschende Clubnächte garantiert.
Grand Jeté is an club music series at OHM, located in the industrial complex of Kraftwerk Berlin (in the immediate vicinity of TRESOR). Started in 2014, this year's Grand Jeté series again presents electronic live acts sharing the stage with several DJs on five Thursdays from July to November 2015. The participating artists come from different musical backgrounds, however all performances at Grand Jeté will have one thing in common: the exploration of rhythm and sound. A thrilling listening and dance event guaranteed.
---
15 November: GRAND JETÉ with Hyperaktivist, Paul Frick and Strobocop at Paloma
Es ist mal wieder soweit: nach der Auftaktveranstaltung im Juni, findet am 15. November – diesmal an einem Mittwoch (!) – die zweite Veranstaltung von GRAND JETÉ statt. Nach einem Abstecher ins The Off findet die zweite Ausgabe mit DJ Sets von Hyperaktivist, Paul Frick und Strobocop im Herzen Kreuzbergs statt: in der Paloma Bar.
Location: Paloma Bar
Skalitzer Straße 135, 10999 Berlin
Doors 10:00 PM / Admission 5 €
Hyperaktivist (Mess), DJ set
Hyperaktivistin, ursprünglich aus Venezuela, hat Ana Laura ein Diplom in Sound Engineering gemacht und produziert derzeit ihre eigene Musik. Als eine der Plattformen für innovative Musikkünstlerinnen 2016 ausgewählt, spielt sie seitdem Festivals in ganz Europa und darüber hinaus. Ihre Sets sind kraftvoll, tiefgründig und stilistisch fließend, ohne nur einen bestimmten Sound oder ein bestimmtes Genre zu festzutackern. Sie verwischt die Grenzen zwischen Techno mit perkussiven Grooves, rohen Basslines bis hin zu trockenen, schmutzigen House einfach zu geilen Sets.
Paul Frick (The Gym/Brandt Brauer Frick), DJ set
Paul Frick wurde in Berlin geboren. Seit seinem zwölften Lebensjahr nahm er Kompositionsunterricht bei Il-Ryun Chung. Von 2000 bis 2008 studierte er Komposition bei Friedrich Goldmann an der Universität der Künste Berlin. Zusammen mit Daniel Brandt und Jan Brauer bildet er die Gruppe Brandt Brauer Frick.
Strobocop (Karaoke Kalk), DJ set
Thorsten Lütz war als Resident und anderen regelmäßigen Auftritten in Köln sehr aktiv. bevor er im Jahr 2004 sein Label Karaoke Kalk nach Berlin verlegte. Ein Jahr später gründete er das Sublabel Kalk Pets und bewies damit die kontinuierliche Unterstützung der Clubszene durch Kalk mit dem Schwerpunkt 12″s Remixen. Bisher hat das Label über 20 Vinyl-EPs mit Releases von DeWalta, Paul Frick, Daniel Meteo, Atom TM, VSQ und Chica Paula veröffentlicht. Musikalisch bewegen sich seine Dj-Sets zwischen House und Techno, häufig ergänzt durch Exkursionen in die Popgeschichte.
---
13.10.2016 Grand Jeté with Claire, Jennifer Cardini and Natalia Escobar at OHM Berlin
OHM Berlin
Location: OHM Berlin, Köpenicker Str. 70, 10179 Berlin / www.ohmberlin.com / Doors 10 PM / Admission: 7€
Claire (Archipel/Monoclap), Montreal – DJ set / www.soundcloud.com/clairelabs
Want to hear the ocean? Hold a seashell to your ear. Want to hear the wind? Listen to Claire's music. A Montrealer born and raised on the west coast, you might say that Claire's productions are the musical manifestation of her connection to the Canadian landscape: valleys of bass, coniferous percussive elements that never fade, and dreamy, zephyr-like melodies. Her style encompasses shades of techno, micro-house, broken beat rhythms and silky-smooth minimal grooves: deep, trippy, and sensual with deep chords, mysterious whispers, and low-slung funk. Sounds meant to wake up some goosebumps and feelings you weren't aware of until now. A DJ for 15 years, she has established herself as a key player in the Canadian electronic music community. This has brought her to events and venues like MUTEK, Igloofest, Air (Tokyo), Garorock, the Techno Parade (Paris), Bass Coast Festival, Piknic Electronik, and Club der Visionaere. With a stack of recent productions under industry notables like Archipel, Loob label, Park Recordings, and her first vinyl release with Spanish imprint Monoclap—her focus is squarely set on production and live performance, Claire is proving herself to be a true force of nature.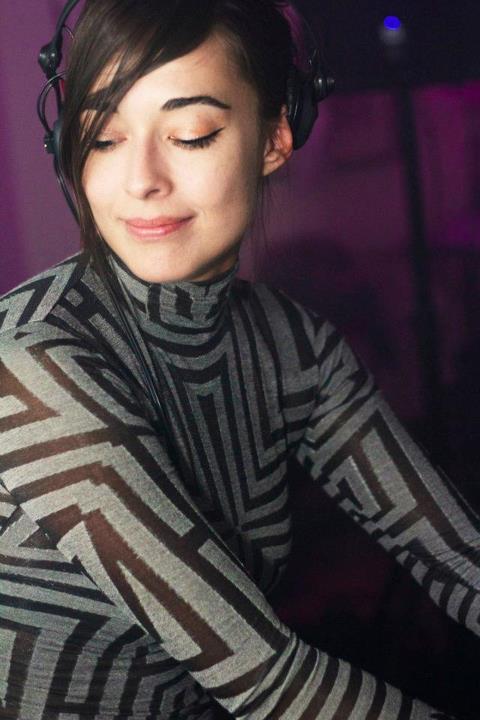 Jennifer Cardini (Correspondant) – DJ set / www.soundcloud.com/jennifercardini
After more than a decade spent building an enviable reputation for herself in the clubs of Paris, Jennifer Cardini has become an international concern. Her infectious charisma and versatility behind the decks has led to invitations to play at such famed nightspots as Panorama Bar, Nitsa, and Fabric, and with her creative platform and label Correspondant very much on the ascent, her standing as a tastemaker is as prominent as ever. Not only an active DJ, Cardini also thrives in the studio with an undefined, heavily emotive sound that's seen release on standout imprints such as Kill The DJ, Crosstown Rebels, and her own Correspondant. Founded in 2011, the label serves as a platform for music from a core of likeminded artists such as Agents Of Time, Man Power, and Andre Bratten, as well as her recent recording partnership with David Shaw under the Cardini&Shaw guise. The success and cohesive aesthetic of the imprint thus far has led to unforgettable label nights all over Europe.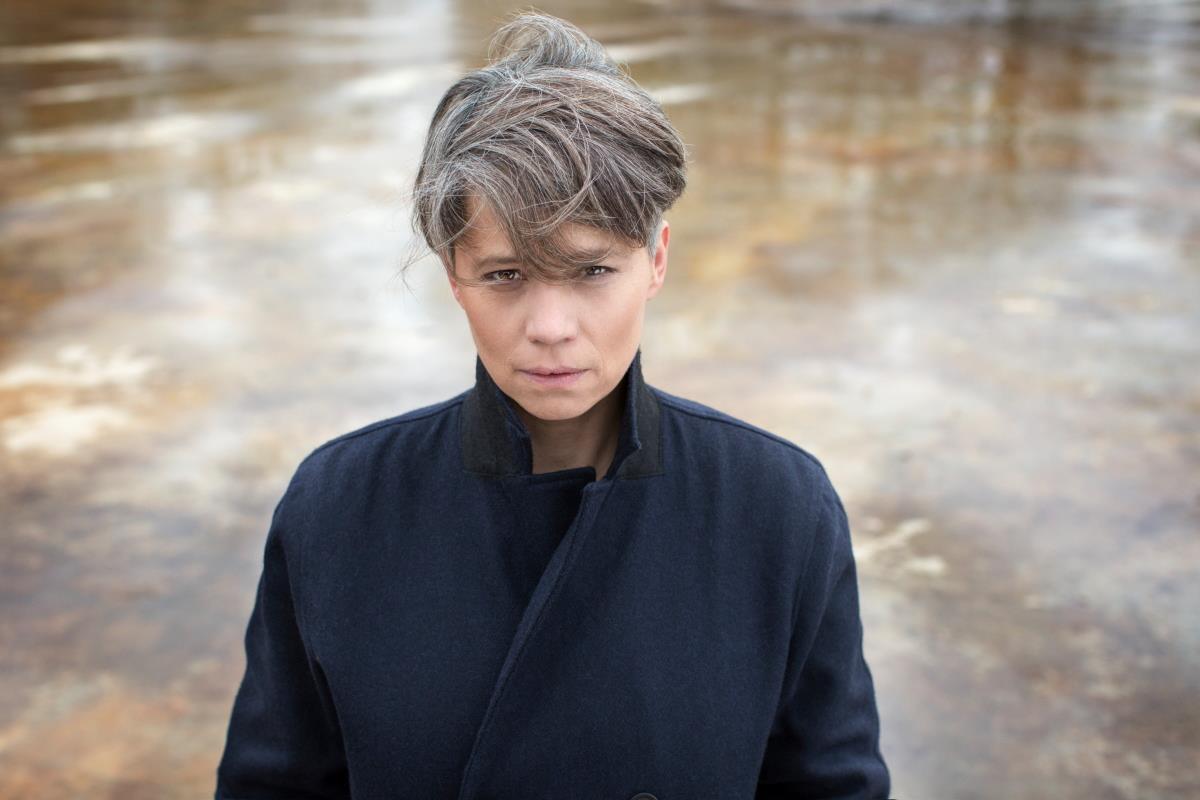 Natalia Escobar (Items & Things) – DJ set / www.soundcloud.com/discobar
Natalia Escobar is a Colombian multi-disciplinary artist living in Berlin. She completed her BA (Hons) in Fine Art at Central Saint Martin College of Art And Design in London in 2009. Through her practice Natalia explores the possibilities of light and sound to create immersive experiences. She has showed her work at HKW, Make City Festival in Berlin, Die Andere Seite in Vienna, and Festival De La Imagen in Bogota, amongst others. Her interest in sound has led her to curating music for different spaces and to performing as a DJ at top venues around the world alongside some of the most respected names, including fashion events for the likes of Basso & Brooks and Vivienne Westwood. This year has already found Natalia busy in the studio with several projects. One of which is her new Poison Arrow project, which could be considered a blend of Colombian obscure passion-pop lyrics with a synth driven production style. Natalia is also currently working along side Items & Things label boss Troy Pierce on the staging of a collaborative audio/ visual live performance that will be premier in 2016.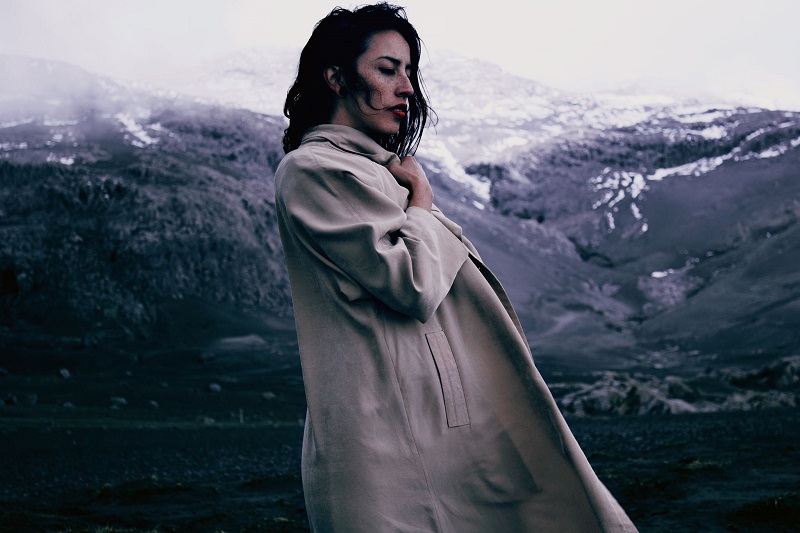 ---
22.09.2016 Grand Jeté with Cristian Vogel, Anja Zaube, Mike Grinser and Michael Rosen at OHM Berlin
Location: OHM Berlin
Köpenicker Str. 70, 10179 Berlin
www.ohmberlin.com / Doors 10 PM / Admission: 7€
Cristian Vogel (Shitkatapult) – Live
Cristian Vogels productions going back to the start of the 1990s have woven their way into the fabric of underground culture. His own recent remasters of his early albums, and the Sub Rosa Classics 1993-1998 collections have shown just how potent his early work remains. But his new work exists in a very different world to those past works, and is far removed from the recent electronic generations who he has influenced too. In fact, as you listen to the new recording "The Assistenz", you realise that there's no point making comparisons with other electronic producers at all. While you will certainly hear some of the most fundamental and enduring vectors of underground music – dub, electro, acid, funk – flowing through the tracks, even those things are rebuilt from the molecular level, created completely afresh with new, precise, but somewhat skewed vision.
Anja Zaube (Nemorous Rec) – DJ set
Anja Zaube's DJ-bio starts in 2000, when she began playing psytrance but quickly turned towards playing more and more techno. After playing different genres of electronic dance music, Anja's sound turned darker and harder. Her interpretation of Techno is deep, bleak, but also industrial and experimental. That's what makes her sound unique and what finally got her several bookings in Berghain already and made her a popular DJ in the Berlin Underground Techno Scene.
Mike Grinser (Disko B / Ladomat) – DJ set
Mike Grinser started spinning records in 1989, when club music was a mixture of various styles, electronic music like acid mixed with hiphop, funk and others. After 15 years of making music, excessive dj'ing and live gigs world wide, Mike felt the need to spend less time at clubs and airports and gain some academic knowledge in the field of recording art and audio mastering. In 2010 Tim and Mike joined forces and established Manmade Mastering KG a mastering and cutting studio based in Berlin, Kreuzberg.
Michael Rosen (Digital in Berlin) – DJ set
Michael Rosen was born in Transylvania, grew up in south Germany and is living in Berlin since 2004. In 2008 he founded the independent cultural agency, Digital in Berlin, which curates, promotes and develops events concepts and concerts in Berlin and around the world. He co-directs the renowned MADEIRADiG Festival since 2008, and in 2012 he founded the MMiFF Film Festival – both taking place on the magical Atlantic island of Madeira. Besides that, he is a music enthusiast, DJ and has his own radio show.
---
18.8.2016 Grand Jeté with Acid Maria, T.B. Arthur and Phuong-Dan @ OHM Berlin
Location: OHM Berlin, Köpenicker Str. 70, 10179 Berlin / www.ohmberlin.com / Doors 11 PM / Admission: 7€
ACID MARIA (Abe Duque Records, Killekill) – DJ set
Acid Maria began to play records on December 6th in 1992 at a tiny location in Munich. "When for the first time after a break people threw their arms into the air to welcome the bass drum, to me it had happened. I knew: this is what I want to do!" From Munich she started her travels all over the world. Her style in music today ranges from minimal-rhythms to significant quotations and cannot be put into precise definition. Always led by her enthusiasm for great tunes she wants to be shared. Acid Maria has cooperated and released records with friends like Steve Bug, Gebrüder Teichmann, Markus Güntner (Ware), Abe Duque, Steril and with DJ-friend Electric Indigo.
T.B. ARTHUR (Argot, Chicago/Berlin) – Live
The further you look into "T.B. Arthur" the murkier it all becomes. Rather like the story of the mysterious "Lewis" in a very different area of music, it all seems a bit too perfect. The over-amped analogue machines, the extraordinary psychedelic qualities of the music, the stories of dusty warehouses and hints of distant raves, the messages in run-out grooves like secret messages from times past: it's all so perfectly designed to press the buttons of techno vinyl fetishists it can't be real. Can it? Our contacts at Hard Wax are not the most communicative – like Hard Wax ever has been, right? But the one thing they have been absolutely emphatic about is that despite forum chatter, this is not some secret project for Adam X, or Shed, or anyone else. To be precise: "T.B. Arthur is T.B. Arthur and will remain so despite the speculations". (Joe Muggs, Boiler Room Upfront)
PHUONG-DAN (Gatto Musculoso, Golden Pudel Club) – DJ set
Phuong-Dan is a renowned DJ from Hamburg. For over a decade now he is both resident and host at legendary St. Pauli underground venue Golden Pudel Club. Since seven years he runs the club-night Gatto Musculoso. He is an eclectic DJ who mixes anything from contemporary underground techno to post-punk, EBM, rare disco grooves and more experimental stuff, never restricting himself to a certain genre or a specific decade. Phuong-Dan has brought his vinyl bag all over Europe, from underground clubs to art festivals, and is a regular and beloved guest at Salon des Amateurs.
---
16.06.2016 Grand Jeté with Magda, La Fraicheur and Frank D'Arpino at OHM Berlin

Location: OHM Berlin, Köpenicker Str. 70, 10179 Berlin / www.ohmberlin.com / Doors 22:00 / Admission: 7€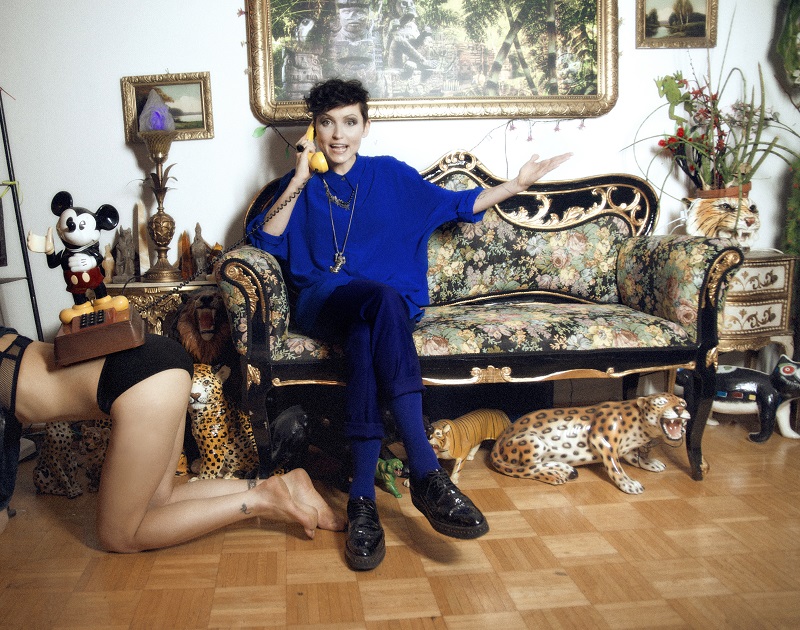 MAGDA (Items and Things) – DJ set / www.soundcloud.com/magda-official
Born in Poland and raised in Detroit Magda's realm as an artist spans far beyond the typical role played by DJs and producers. With an open mind, Magda will try her hand at whatever feels right; from producing high-quality Tequila to tech collaborations, fashion and art, Magda has created a truly unique, multifaceted expression of herself. In 1998 Magda joined Minus and began touring the world as Richie Hawtin's opening DJ. Whilst this was a perfect platform for Magda to show off her talents and develop a fan-base, it brought with it the constraints of an established reputation. Magda was defined as a DJ under the Minus umbrella, but since has forged her own path. Magda takes the listener on a thrillingly unpredictable listen.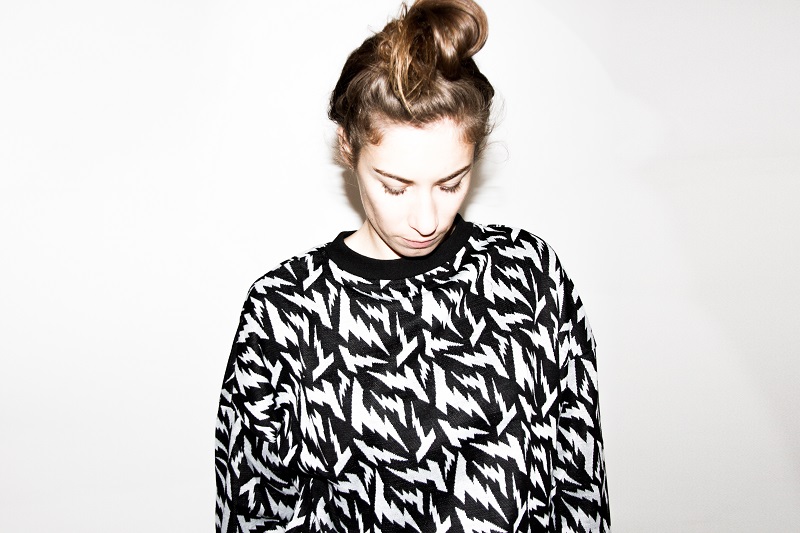 LA FRAICHEUR (Wilde Renate) – DJ set / www.soundcloud.com/la-fraicheur
For over a decade now – first in Paris, then Montreal and now in Berlin – La Fraicheur has been brewing her own blend of Deep House & Techno beats sprinkled with tropical soulful Bass & Booty sounds when the mood strikes her. She is a resident DJ at Berlin's renowned Wilde Renate and has toured all over Europe, USA's East & West Coasts, Canada, Mexico, Japan, and played at famed clubs like Tresor, ://about blank, KitKat Club, Prince Charles and Kater Holzig in Berlin, Showcase, Social Club, Nouveau Casino, Pulp, Batofar, Machine du Moulin Rouge in Paris, Mono (Mexico) or Trump Room (Tokyo).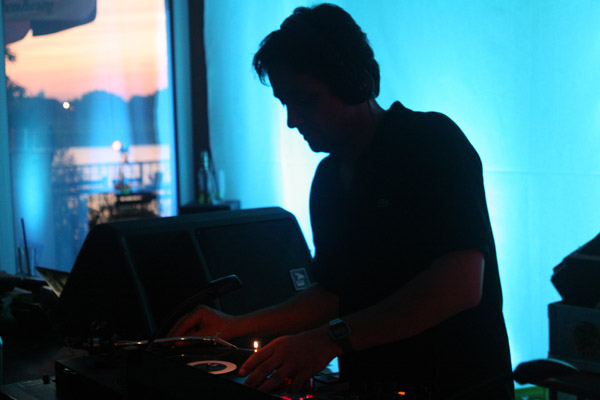 FRANK D'ARPINO (Combination, Salon des Amateurs) – DJ set / www.soundcloud.com/schwach2
Born in Düsseldorf, Frank D'Arpino found his musical home after 20 years of djing finally as a resident in the acclaimed Salon des Amateurs. An open club-(not-club) situation, as a social space and a dancey sweatbox at the same time. A place, where music matters and the rules of contemporary dj-sets get bent. Some call it leftfield nowadays. Frank calls it like this: go with the flow of tracks and songs with any speed. Learn your skills and try to forget them. Test the boundaries between direct effecting music (near) and deep long building music (distance), between entertainment and dare-to-be-different, between fun and seriousness and between past and future sounds. Forget genres, people made them up. Get schooled from your friends and colleagues, they might be masters.
---
05.11.2015 Grand Jeté mit Shapednoise, Miles Whittaker, The Spooky Alien, Gesetz der Oktaven im OHM Berlin
SHAPEDNOISE (Repitch, Cosmo Rhythmatic) – DJ set
Based in Berlin, this Italian's boundless compositional approach has lead him to some superb musical achievements. Intense, grinding, propulsive and immersive, his one-of-a-kind style has proven to be undoubtedly versatile.
MILES WHITTAKER (Demdike Stare, Modern Love) – DJ set
Miles Whittaker's sets span a broad spectrum of electronic music, from obscure UK techno to classic Chicago House, Detroit Techno, Musique Concrète, Synthwave and contemporary Noise.
THE SPOOKY ALIEN (Alienata, Kat Channel) – DJ set
Obsessive Analogy, Microloops coming from any source, Dubby, Dark Disco, Raw Techno, IDM, endless Miles Davis songs, Jakbeat, Analogic Deep Textures, Sexual Dark Experimental Hybrids, Cosmic rhythm and beautiful Aquatic Dark Electro tracks.
GESETZ DER OKTAVEN (Third Ear Recordings) – LIVE
Gesetz der Oktaven is Hanno Leichtmann's new live project. His sound can be described as a mixture of the legendary Liaisons Dangereuses, early UR, DAF and the Concept/Consumed period of Richie Hawtin. His first 12″ will be released in the next weeks on Third Ear Recordings, London.
Location: OHM Berlin, Köpenicker Str. 70, 10179 Berlin / www.ohmberlin.com / Doors 22:00 / Entry: 7€
---
01.10.2015 Grand Jeté mit Kassem Mosse, Kyoka, Ultraviolett und the VSQ im OHM Berlin
KASSEM MOSSE (Workshop, Honest Jon's, Laid)
"Kassem Mosse produces electronic music and thinks too much. He lives and works in Leipzig, Germany." No more words needed for Kassem Mosse. The house wizard always surprises with stunning releases.
KYOKA (raster-noton) – LIVE
Kyoka works as a musician/composer in Berlin and Tokyo and is known for her chaotic and direct musical approach and a heavy-rough sound, resulting in a broken pop-beat with experimental yet danceable rhythms. A quote by Ryuichi Sakamoto may underline the exceptional talent of Kyoka: "Panic! It sounds like a toy box turned up side down. How can she make such pretty and chaotic sounds!? I love it!"
ULTRAVIOLETT (The Hum) – DJ set
Ultraviolett is attracted to deep atmospheres, bass and dry rhythms – she loves the warm honesty of reduction. 1993-98 bassmusic was her first love. Today styles vary from glitch, detroit beatdown, raw house to bouncy, acidish brighton techno and bass music. Ultraviolett's club sets kick ass in an erratically understanding way: rhythm, womby bass and clicks go abstract micro rave galore!
THE VSQ (I'm so blasé, Kalk Pets) – DJ set
aka Hanno Leichtmann is a producer and curator based in Berlin. His sets are mostly electronic, between house, techno and related. Some very obscure records always find their way into his sets.
Location: OHM Berlin, Köpenicker Str. 70, 10179 Berlin / www.ohmberlin.com / Doors 22:00 / Eintritt: 7€
---
10.9.2015 Grand Jeté mit Iron Curtis, André Lodemann, Chica Paula & the VSQ im OHM Berlin
Am 10. September 2015 findet die dritte Veranstaltung der "Grand Jeté" Reihe im OHM Berlin statt. Das Line up: Iron Curtis / André Lodemann / Chica Paula / the VSQ. Los geht's um 22:00 , Eintritt 7€.
Location Info: OHM BERLIN
IRON CURTIS (Mirau, Retreat, Smallville)
ANDRÉ LODEMANN (Innervisions, Best Works)
CHICA PAULA (Kalk Pets, Monika Enterprise)
THE VSQ (I'm so blasé, Kalk Pets)
---
6.8.2015 Byetone, Hitchie Rawtin, Lucrecia Dalt & the VSQ im Club OHM Berlin
Am 06. August 2015 findet findet die zweite Veranstaltung der hochkarätigen Reihe elektronischer Clubmusik "Grand Jeté" im OHM Berlin statt.
Das Line up: Byetone (raster-noton) / Hitchie Rawtin (Pan) / Lucrecia Dalt (Other People) / the VSQ (Kalk Pets). Los geht's um 22:00 , Eintritt 7€.
Grand Jeté mit Byetone, Hitchie Rawtin, Lucrecia Dalt & the VSQ (06. August 2015)
BYETONE (raster-noton) LIVE www.raster-noton.net/artists/byetone
Olaf Bender is the co-founder of raster-noton and performs solo under the pseudonym byetone. Bender creates his music digitally. He assembles sine tones to complex sound fabrics. Digital clicks and effect plug-ins are essential to create the rhythms. All this is brought in a timely relation and so a track is born into an artificial world without any physical effort.
HITCHIE RAWTIN (PAN, Hot Creations, Deutsche Grammophon) DJ set
Hitchie is Rawtin, coaxes the most likely location of the details of the sound wave. The most praise sake entrepreneurs the most consistent producer four years, alone. It was released in adventure PAN of the Sonic and the structure experiment. 2014 widely, his record of the year of office of the planar shape at the end of the list, quality management, in parallel with the reception is reflected in the whole of the field.
LUCRECIA DALT www.soundcloud.com/lucreciadalt vs. THE VSQ www.soundcloud.com/thevulvastringquartett DJ set
Lucrecia Dalt (Other People, Human Ear) vs. the VSQ (I´m so blasé, Kalk Pets) aka Hanno Leichtmann
---
02.7.2015 Grand Jeté mit AtomTM und Vinilette im Club OHM Berlin
ATOM™ – LIVE
Atom™™ aka Uwe Schmidt has earned global notoriety for his many projects, collaborations (w/ depeche mode, air, bill laswell) and musical styles. To date, he has published 182 albums under various labels and names like senor coconut, lassigue bendthaus and atom heart.
VINILETTE – DJ set
Hailing from Barcelona, DJ and radio presenter Vinilette moved to Berlin in 2010 looking for new challenges. She is now an active member of the female:pressure network, organizing parties and festivals. She released and remixed for labels like Blaq, Monika Enterprise and Ware.
Opening DJ set: STROBOCOP vs. THE VSQ
Strobocop aka Thorsten Lütz (founder of record label Karaoke Kalk) vs. the VSQ aka Hanno Leichtmann (producer and curator based in Berlin)
---
04.12.2014 Grand Jeté mit Konrad Black und The VSQ im Club OHM Berlin

Konrad Black – DJ set
Konrad Black's sound is a masterwork of contradictions, pairing apocalyptic basslines and moody synth progressions with a cinematic worldview that tells a story within the spaces between the notes. Black has played the scene's most coveted venues, incl. Fabric in London, Rex in Paris, Privilege in Ibiza and held a prestigious residency at Panorama Bar.
The Vulva String Quartett – Live
The VSQ is Hanno Leichtmann's deephouse project. He has recorded 12″ for Combination and Kalkpets, did several remixes and appears on a row of compilations. His last two recordings were released on "I'm so blasé". "This guy really has a knack for sampling live instruments, particularly for building up really dense, rich constructions, pushing them to the limit but never quite crossing the line." (Philip Sherburne)
DJ Télépathe vs. Nicholas Desamory – DJ set
Desamory and DJ Télépathe will play a B2B DJ set: Belgian sonic insanity meets house, techno and dub, amongst others.
Location: OHM Berlin, Köpenicker Str. 70, 10179 Berlin / www.ohmberlin.com / Doors 22:00 / Eintritt: 5€
---
06.11.2014 Grand Jeté 0.3 mit Pole und Kim Brown am 06. November im OHM
Am 6. November 2014 findet die dritte Veranstaltung der hochkarätigen Reihe elektronischer Musik "Grand Jeté" im Club OHM in Berlin Mitte statt.
POLE (scape, pole) – LIVE
Pole a.k.a. Stefan Betke was born in Düsseldorf. From 1998 on he released the famous Trilogy ("1", "2" & "3"), defining a new genre: Urban Dub. His recent releases reconnect his latest sound visions with his earlier work on the edge between electronic club music, urban dub and avantgarde.
KIM BROWN (just another beat) – DJ set
Kim Brown a.k.a Ji-Hun Kim and Julian Braun from Berlin always try to widen the perspective on contemporary house music in a very personal, subtle and musical way. In 2013 they released their debut album which became an instant underground hit. Groove Magazine reviewed it as "one of the best house albums made in the last decade".
Opening set: THE VSQ (i´m so blasé)
Location: OHM Berlin, Köpenicker Str. 70, 10179 Berlin / www.ohmberlin.com / Doors 22:00 / Eintritt: 5€
---
23.10.2014 Grand Jeté mit Frank Bretschneider & Achterbahn D'Amour im Club OHM Berlin
Frank Bretschneider (raster-noton)
Frank Bretschneider is a musician, composer and video artist. His work is known for precise sound placement, complex, interwoven rhythm structures and its minimal, flowing approach. At Grand Jeté, Bretschneider will perform the audio-visual work super.trigger, his latest album for raster-noton.
Achterbahn D'Amour (acid test)
Achterbahn D'Amour are Johannes Paluka and Jürgen Jool Albert. In their releases Achterbahn D'Amour demonstrate a true reverence for the 303 and 606. In their DJ sets this love materializes in a predilection for classic machine-made people movers.
Opening set: The VSQ (i´m so blasé)
Location: OHM Berlin, Köpenicker Str. 70, 10179 Berlin / www.ohmberlin.com / Doors 22:00 / Eintritt: 5€
---
4.9.2014 Grand Jeté mit Grischa Lichtenberger & Cristian Vogel im Club OHM Berlin
Grand Jeté 0.1 mit Grischa Lichtenberger und Cristian Vogel
Grischa Lichtenberger (Raster-Noton)
Cristian Vogel (Shitkatapult)
Warm up: the VSQ (i´m so blasé)
Location: OHM Berlin, Köpenicker Str. 70, 10179 Berlin / www.ohmberlin.com / Doors 22:00 / Entry: 5€
---