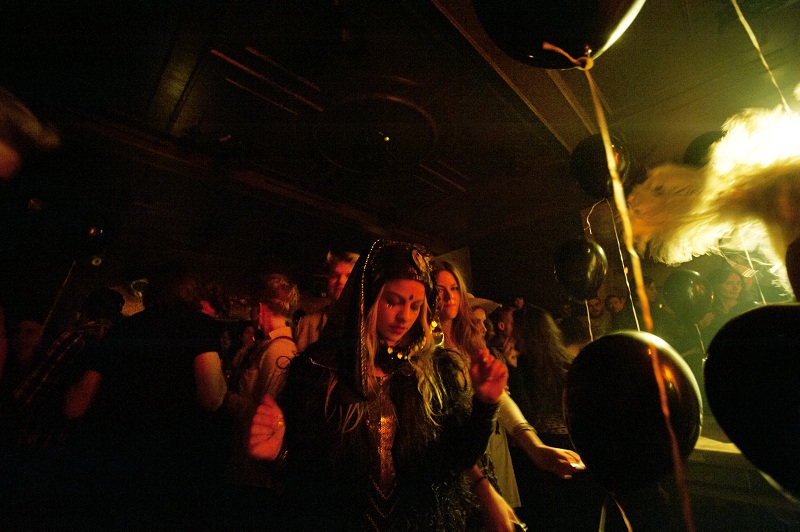 GUTTERSLUT and TRUNKFUNK are back in Berlin at Chalet – FRIDAY 25 APRIL.
On the main floor, the HAUS BASEMENT, residents DJ NIBC, PER QX and NIC FISHER will join forces for a marathon set, together with a very special secret guest act.
DJ NIBC (TRUNKFUNK RECORDS / STUFFA):
PER QX (GREAT STUFF RECORDS / GUTTERSLUT):
NIC FISHER (GUTTERSLUT):
The SECOND FLOOR DISCO will be taken over by DJ SNAX from Lady Cab Driver who rocked the same floor back in February. This time he will invite his partner in-crime DEBBIE UPPER (from Pork/Sissy) to join him on the decks for more voguing disco and hip house mayhem!!!
DJ SNAX (LADY CABDRIVER)
DEBBIE UPPER (PORK/SISSY)
All the way up under the roof, we have the TECHNO LOFT, which will be taken over by HELGA_P DOT (Tresor/Proxi) and our in-house GutterSlut techno boys TOM TOM and BARREL.
HELGA_P DOT (TRESOR/PROXI)
TOM TOM (FRK / GUTTERSLUT)
BARREL (FRK / GUTTERSLUT)
Door whoring and hosting comes from the double trouble act MISS ARUBA and CLAIRE MEDIA aka Jackee Word.
€ 5 before 01.00 Uhr
GutterSlut with Trunkfunk
Chalet
Vor dem Schlesischen Tor 3
10997 Berlin
DJ'S & ACTS:
– SPECIAL ACT
– PER QX (GREAT STUFF)
– DJ NIBC (TRUNKFUNK)
– NIC FISHER (GUTTERSLUT)
– HELGA_P DOT (TRESOR)
– DEBBIE UPPER (PORK)
– DJ SNAX (LADY CAB DRIVER)
– TOM TOM (GUTTERSLUT)
– BARREL (GUTTERSLUT)
– MISS ARUBA
– CLAIRE MEDIA