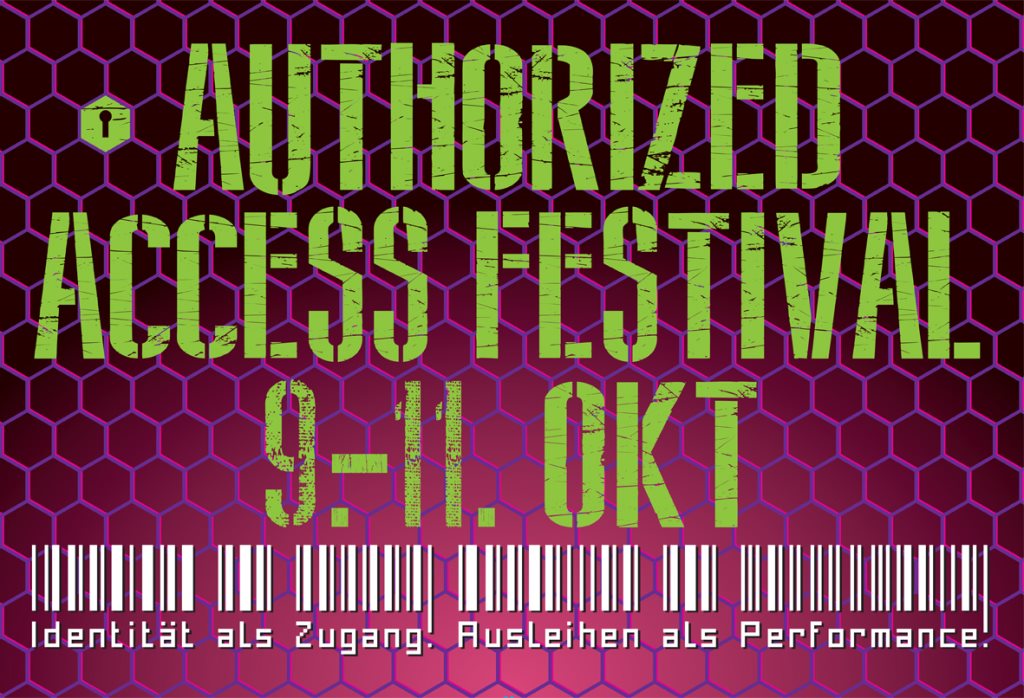 20:00 – 23:00
Villa Neukölln
Hermannstraße 233, 12049 Berlin,
5-8 €

Line-up:
Maya Dalinsky & Simon Rose
Golschan Ahmad Haschemi & Hieu Hoang
LATE NIGHTS IN SQUAT BARS & Lorca
AUTHORIZED ACCESS Festival (October 9th-11th 2014) is a 3 day multi-media concert and performance series on the themes of identity and originality.
For AUTHORIZED ACCESS 13 artists were asked to create a new piece of music/sound art/performance on the themes of identity as access and originality.
The result is 3 concert/performance nights at different venues in Berlin known for their experimental and innovative approach to music and art.
THURSDAY:
MIMENTIA I
(video, dance & improvisation)
Maya Dalinsky, with Simon Rose
MIMENTIA I is the first in a series of video scores for live improvisation. It splits two genres: traditional Philippine dance and 90s alternative rock, across different media. Using video to isolate the movements associated with these genres, the performers then recomposite autonomous limbs and rhythms into mash-ups of a personal and collective past. Interpreted on stage through dance (Maya Dalinsky) and music (Simon Rose), the score gives access to a hybrid body that progressively evolves from a structured origin toward the dementia of spontaneous and wild mimetics.

RE:PERFORMING RAP SONGS
Golschan Ahmad Haschemi & Hieu Hoang
Rap music is more multidimensional than ever before. It is said to be misogynistic, political, racist, empowering, glorifying violence, subversive, homophobic, poetic, queer.
We present a performance which combines an eccentric rap concert with a serious lecture. Passionate, and at the same time critical, rap performers on stage: A new form of how rap
can reflect on rap.

LATE NIGHTS IN SQUAT BARS with Lorca
(electropop & VJ)
For the Authorized Access festival Late Nights In Squat Bars (Shanti Suki & Dafne Della Dafne) work with VJ Lorca to create a musical and visual spectacular exploring cultural appropriation and the borrowing and lending of identities to open up new performance possibilities.