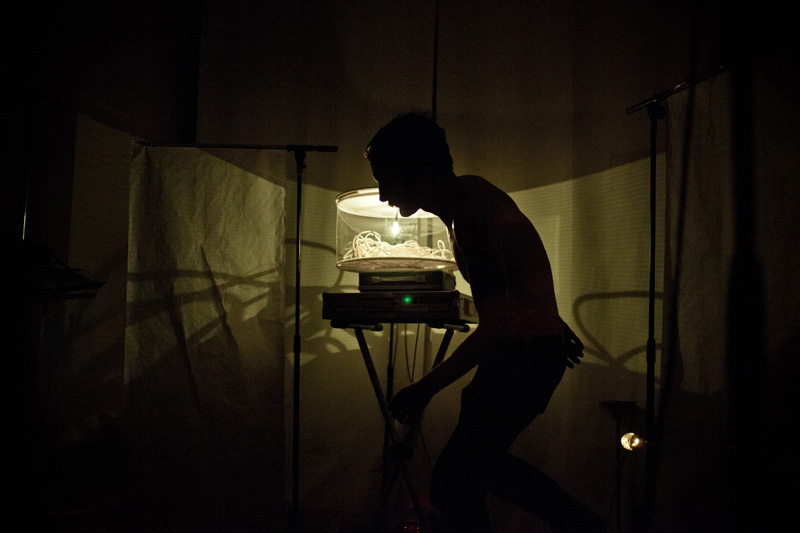 salon der alchemisten presents "the carousel of nightmares" 29.11.13 @ mindpirates
starts 21h
mindpirates e.V.
Falckensteinstraße 48, 10997 Berlin
the carousel of nightmares is a playful voyage into the dark-magic of your dreams. enter the multidimensional swing of concerts, performances, djs, analog visuals and a live exhibition, transforming atmospheres subsequently. jump on the carousel for a ride into the poetry of our collective consciousness …
>music – performance – analog visuals
savon tranchand – ion publishing / paris
epiphany now / berlin
the legs akimbo show / berlin
alynda (ali s arbeit & be my shatz)
the bloody mörries
>live exhibition
damien daufresne
claude cadi
alice leblanc-laroche
marcel «schelli» & jan ungerer
aisha franz
amélie gagnot
carl roosens
anne-lise boutin
christian may
pierre ferrero
charlotte maas
the french dadaist art-rock duo savon tranchand is at the heart of the process. they have developed the carousel of projections in collaboration with artist Yroto during their residency at main d'oeuvre in paris last march. the artists will present their new album « bleu » along with a short live story telling created with photographs, drawings, papercutting and live painting, illuminated by the shadows of candle light.
with the same technique, a live exhibition will present the nightmares of 9 artists from paris and berlin in the field of comics, illustration, design, media arts and drawings. the guests have entrusted their creations to savon tranchand to be shown during the night on the carousel of projections.
savon tranchand are sophie le roy and benoît preteseille. benoît is a singer, Sophie, a multi-disciplinary musician and instrumentalist who performs at cabarets and balls on accordion, guitar and arrays of oscillators. beyond music, sophie is a photographer exploring invisible daydreams on the edge of vivacious discomfort. benoit is a comic strip writer and founder of the publishing company ION recognised for its artistic hybridization.
the night follows with epiphany now. lost inside the resonance of a floating time structure. sitting inside a colorful tipi of sound, their live improvisation produces trance-evoking spheres, danceable parts, experiments in rhythm and sound accidents. as layers of color are projected onto the music, the projections are simultaneously translated into sound. everything is essential and decorative at once. everything is gathered and then released into the unknown. epiphany now are loretta mayer, jana sotzko and theresa stroetges with projections from benjamin augustin. related musical incarnations include golden diskó ship, the dropout patrol and cat'n'guyen.
the nightmare continues with an extraordinary creature. the former singer of the australian electropunk cabaret band, team plastique will present her new solo show the « legs akimbo show". featuring a smoke machine and the ghost of the fifties b-grade star. a spectacular, ecstatic, manic, bimbo meltdown to a soundtrack reminiscent of twin peaks … and for exquisite palate travels, the bloody mörries will prepare some emerald potions. along the night, the mystical duo alynda will spin the carousel with its entchanting grooves. get on the carousel and transform nightmares into dreams !