VAO Collective at Urban Spree
Residency: 14.11 to 17.11 (Public Hours 12:00 to 18:30)
Opening on 18.11. from 19:00
Exhibition: 19.11.2016 – 02.12.2016
Tu-Sa / 12:00 – 18:30
From November 14th to 17th, Urban Spree Galerie proudly presents an exceptional residency with 10 artists of the VAO collective on the occasion of the crew's 20th anniversary.
The outcome will be shown at opening reception taking place on November 18th, from 19:00, at Urban Spree Galerie in Revaler Str. 99, Berlin-Friedrichshain.
The exhibiton is on view through to December 2nd, 2016. Urban Spree Galerie invites 10 artists of the VAO collective for an exceptional residency in Berlin. Founded in 1996 by L'Atlas, Elger and Koers, the collective is celebrating this year 20 years of urban and contemporary creation. Rooted in graffiti and street art at its inception ("Vandales à l'Origine"), the members of the collective have spread their art in different directions over the years, gaining recognition in the art world while maintaining strong links to the street practice that still define them, from abstract calligraphy and graffiti, "calligrammes", land art, to minimalism and expressionism. The Art Residency at Urban Spree is not a retrospective but an exceptional occasion for the artists to work together during a week and redefine what the essence of the collective is about. The exhibition will also introduce the latest member of the crew, the Torino-based minimalist artist CT, who joined the collective in October 2016. All artworks will be created in situ, in the gallery, on the walls and in the garden during this unique period.
Participating VAO Artists:
ALETEIA
Emilie Garnaud a.k.a Aleteïa, is a French artist who mostly uses sticky tape and spray cans for her works. She defines her work as an urban mythological laboratory, where she collects stories and words. She uses a symbolic and universal language and leads a dialogue which permits her to question anything.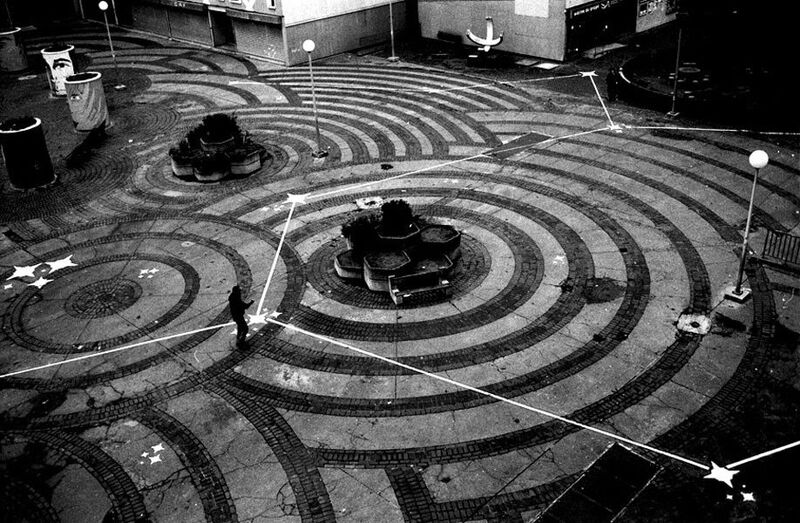 L'ATLAS
Jules Dedet Granel, aka L'Atlas, is a French artist born in 1978. He began doing graffiti in the early 1990s before co-founding the VAO Collective ("Vandales à l'Origine") in 1996 with Elger and Koers.
Fascinated by the history of handwriting, he has studied calligraphy in several countries and designed his own typography. He frequently works in public spaces and has become a major figure of the Street Art movement. He has also developed a pictural universe, where he leads the written word towards calligraphic abstraction. His style has made him one of our time's most interesting young artists, moving from the instant and public forum of street art into prestigious art galleries and progressive art spaces.
He lives and works in Paris.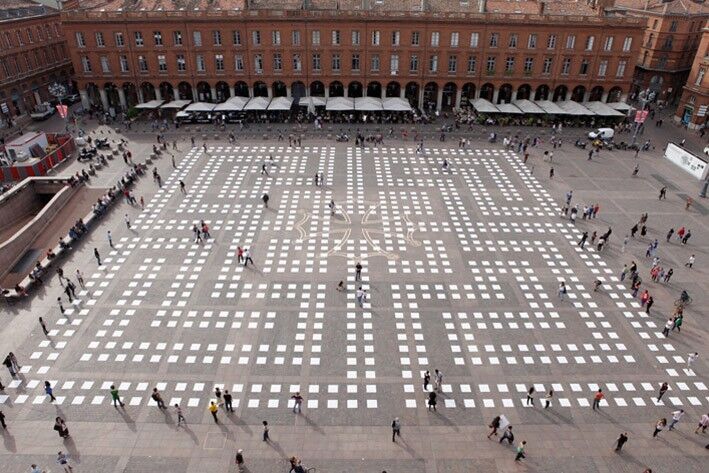 BABOU
Babou is an iconic figure in street art and is a graffiti activist in Paris since 1985. Sculptor and urban artist, his practice focuses on the atmosphere and the gesture of the tag. His images seek to recreate the energy and movement of the street, using the city walls as canvas and transforming them into images that question the contemporary Dasein.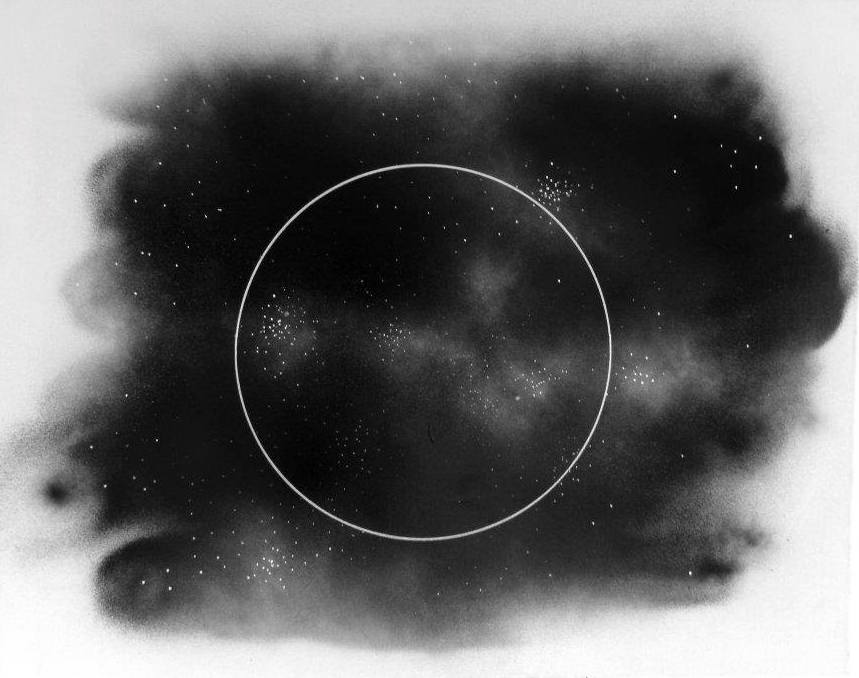 BENJAMIN LAADING
Benjamin Laading creates a fresh vision of graffiti with his technical repetition of dots. It celebrates accidentality, degradation, and vandalism, all these undesirable manifestations which disturb the monotony of a functional and controlled environment. His work is like a window between two worlds, which reflects an inner conflict between instinct and reason, which is present in every one of us.
CLYDE KNOWLAND
Clyde Knowland finalized a painting technique halfway between calligraphy and drawing. His very gestural work tends to reproduce in an almost abstract way what he calls "an urban jungle" and its energy. Sometimes totems or tribal figures come out of his paintings as buildings and skyscrapers, to give life to these chaotic and inhuman landscapes.
CT
For over a decade, CT has been internationally active with urban art projects. His style has transitioned from a classic graffiti wild style into contemporary minimalism. Working in abandoned and lost spaces, CT searches for the perfect canvas that has the potential to create a contrast from his minimal mark. Graffiti minimalism, a deconstructed form taken to its most basic embodiment while still maintaining its initial concept of letter structure.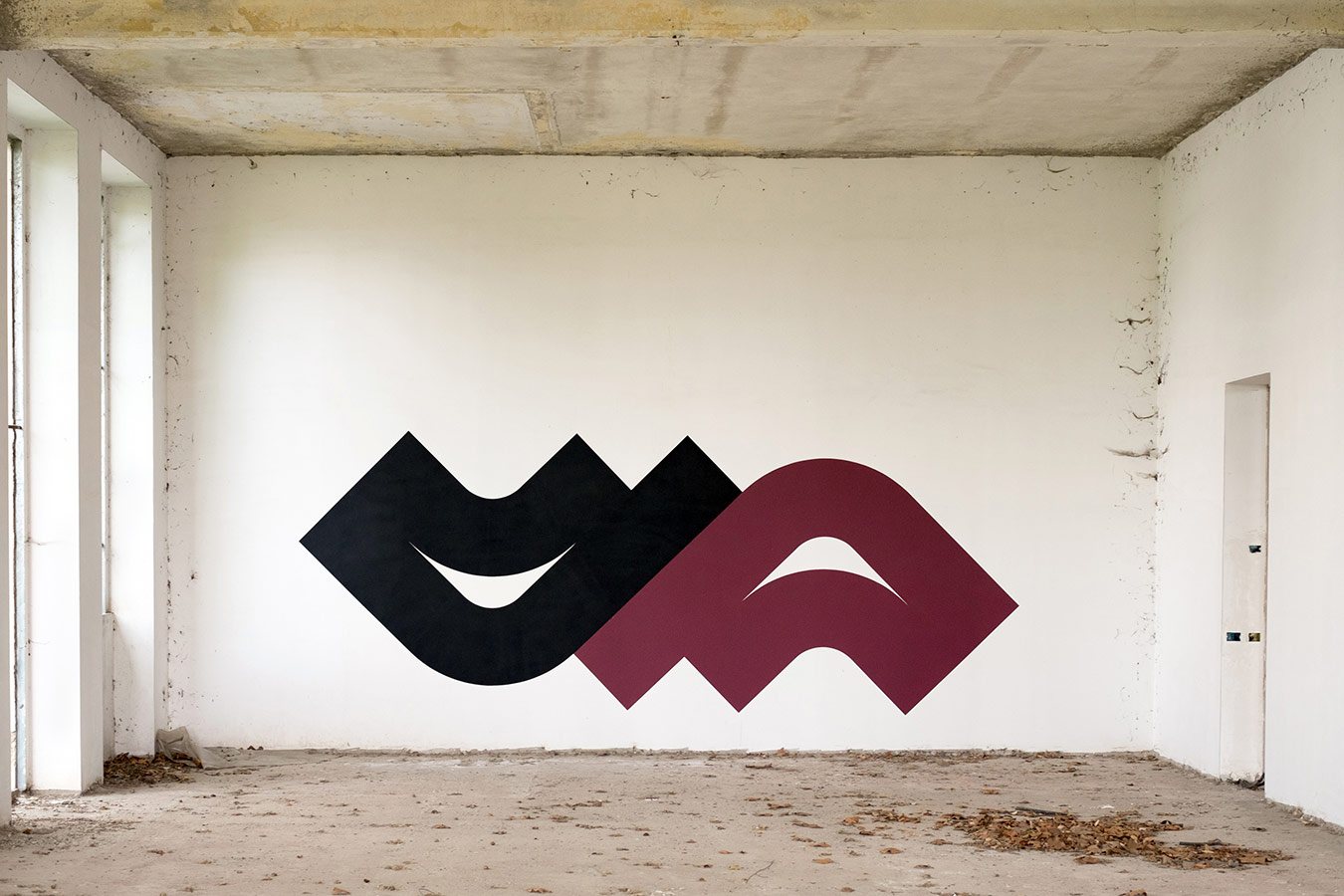 PAROLE
Parole is a self-educated artist whose work is multi-faceted, at the crossroads of culture, and draws upon the use of many skills and tools. He developed spontaneous writings where he twists, reforms, and mixes up the letters enough to make them illegible. There are spiritual and sacred feelings and meanings in these writings and in its relationship with art and with life.
SUN7
Born in 1977. Jonas Bournat a.k.a. SUN 7 lives and works in Paris. He is obviously a child of crossing of word and image, poetry and color, art and street. His art consists of portraits and coded texts creating a subtle play of appearance/disappearance, in which everything related to calligraphy, glyphs and ideograms becomes as unreal as can be, nurturing a sense of mystery. Jonas Sun7's work has appeared in numerous exhibitions and art fairs since 1997. His work has been exposed in places such as Grand Palais, Fondation Cartier, Espace Louis Vuitton and Palais de Tokyo in Paris.
TANC
Tancrède Perrot aka Tanc is an abstract graffiti artist who lives and works in Paris. His unique art is about lines, vibrations and repetition. His work is a mix of tags, of individuals, of music which do not seek perfection, but spontaneity. He is part of a new generation of street artists who are exploring the crossroads of graffiti, action painting and optic art. He is able to touch the viewer in an intimate and immediate way through his action and energy.
TEURK + ANTONIN VOISIN
Teurk is a French artist who belongs to a distinct group of graffiti artists that emerged around 1990. He develops a very special work: he creates objects, videos, sculptures by mixing art and science. Among other things, he makes metal plates which are inscribed by a grinder, calligraphy which is made out of iron dust and videos which show the organic manipulation of magnets.
VALERIE NEWLAND
Born in 1975. Lives and works in Paris and New Caledonia. Under her classic influences, she was able to discover different media and the city under an other angle. She evolved in her work of plastic art because of her curiosity and her willingness to understand the energy of other disciplines. She has a minimalist approach and it is the moment of seizure of the space, the canvas, the fluid structure, that attracts her more than the paintbrushes.