Stattbad will host the return of X-Mix, an audio-visual concept launched by !K7 more than two decades ago. X-Mix was a mix CD series that featured an accompanying stream of computer animated video with each edition. Laurent Garnier, Dave Clarke and Richie Hawtin were among the artists enlisted to helm their own editions,which were released between 1993 and 1998. A series of DVDs dropped in 2001, but since then it has remained dormant.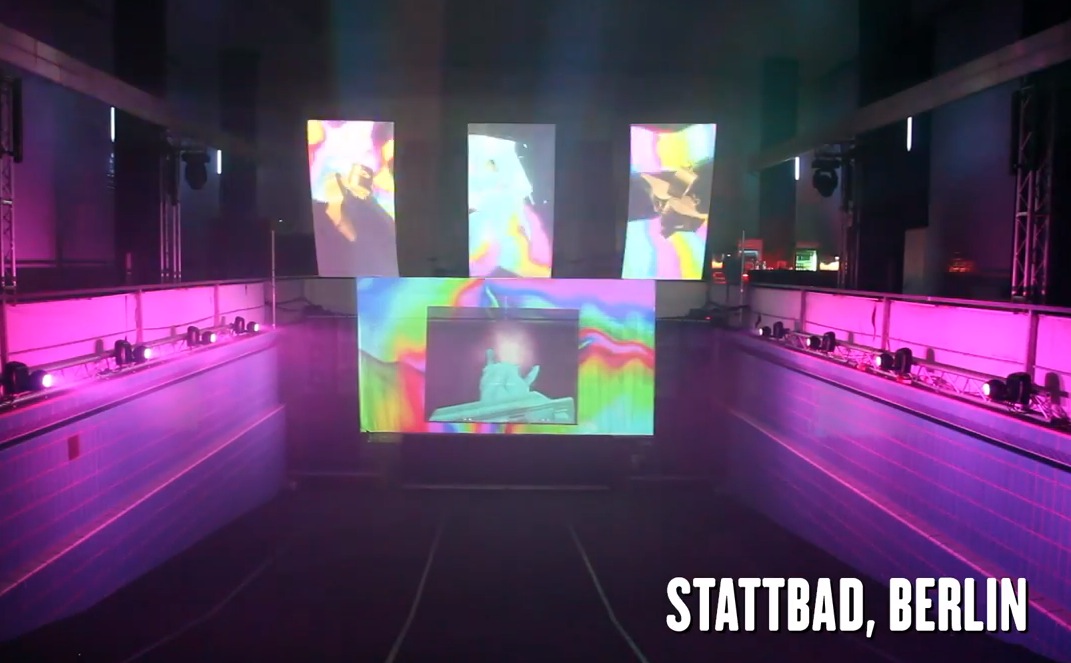 TREMBLING BASS & SUSTAINABLE BEATS
Dave Clarke (Houndstooth records)
Dave Clarke is an evolutive producer from England who started his carrier in the 1990's on the legendary XL Recordings among a long list of labels including his own Magnetic North records. Be ready for a slice of music history and contemporary tunes, the prime producer who collaborated with Kevin Saunderson's Inner City,The Chemical Brothers, New Order, Depeche Mode or Moby is not here to do concession.
His "Wisdom To The Wise" got so cult they re-leased it this year on Boys Noize records. Together with Mr Jones, he formed "Unsubscribe" an electronic duet that remixed Black Asteroid, Detroit Grand Pubahs, Gesaffelstein, Phil Kieran, Erol Alkan, Boys Noize, Octave One, Simplicity Is Beauty, Marc Romboy and Ken Ishii. They recently released an EP on the hottest label of the year Houndstooth records. Dave Clarke's devotion to techno music and novelty even extends to research and broadcasting with his international White Noise radio show that he keeps hosting across the years. Has he said "This is techno, it's supposed to be forward-looking".
Fiedel (Ostugt Ton/ MMM)
Raise your hands for the uncluttered severe beats of Fiedel! Pioneer of electro since the 90's where he was pumping in the Subversive scene, Fiefel definitely earned his rank in the top of the regular resident of the hottest clubs of the planet including Berghain. Be ready for his authentic underground spirit from mid 90's techno to high NRG tracks!
Objekt (Hessle Audio Rec)
TJ Hertz is back in Berlin with his 3rd opus. Acclaimed in 2011 by FACT magazine as a newcomer, his mix was described as "underground techno full of staggered drums and inventive sampling, presented impeccably while never sounding too straight, smooth or unnatural." Warm up your neck for some serious acurate dubstep crossed with sudden Techno.
Marius Reisser (Stillavailable records)
Berlin underground music scene has no secret for Marius Reisser, since 1998, he has been djing, promoting, sharing stages with artists such as Squarepusher, Battles, Alva Noto, Modeselektor, Apparat, Scorn, Venetian Snares, Kevin Martin aka The Bug, Moby and Vitalic. Ready Steady Go, let's dig into the beat!
DISSOLVING YOUR PUPILS
The Polish Berlin based multimedia collective Pussykrew will glitch your eyes and mix live the original X-MIX footage with their own Bizarre 3D evolutive animations.