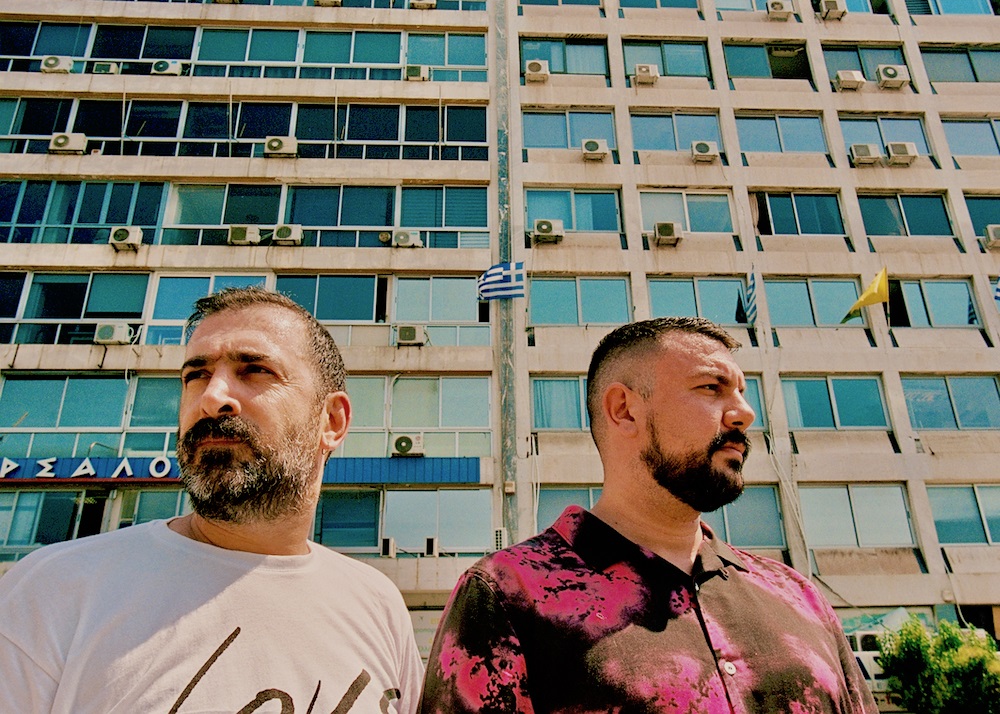 Jump in on an intergalactic ride with Boys' Shorts and their fresh and exciting new release via none other than Local Suicide's label, Iptamenos Discos. This is the 4th release for the newly founded label, whose sounds are found in the realms of dark disco, techno, new wave, acid house, industrial, and beyond.
The duo is formed by Tareq, London-based recording artist, and Vangelis, one half of LAGASTA. The Greek producers/DJs are on a mission to awaken the party souls longing for a crowd to get lost in. Their original track "New Era" is a disco dance energy booster and scene-setter of the "New Era" EP. Next are three zesty remixes by Tel Aviv's Lott and Berlin-based duo Local Suicide, Italo disco-influenced producer Luca dell'Orso and eclectic duo Each Other, aka legendary Justin Strauss of Milk 'n' Cookies fame and Throne of Blood's Max Pask. Each artist transforms the track into an uplifting interpretation of euphoric disco madness. This EP is a groovy ride through far away galaxies that will leave you feeling pumped and ecstatic.
First off, Boys' Shorts offer an instrumental and vocal mix of "New Era". The wavy synths lead the drive into a space-like atmosphere while bouncing to a punchy kick and straight bassline. The superhuman vocals guide us through this feel-good floaty universe.
Luca dell'Orso gives the track an 80s Italo disco twist, with sharp, playful synths and a tiny hint of melancholy.
Lott and Local Suicide shape the space with rugged synths, robotic vocals, and hypnotic soundscapes, converting the track into a trancelike midnight euphoria.
Each Other add complexity to the sound. Brisky drums and metallic synths are at the forefront, immersing us in a colorful, frenetic dimension.
The "New Era" EP is a trip of disco sonic planets, painted through each artist's signatures. It will be released on February 25th with the single being pre-released today with a wonderful video by Giagkos Papadopoulos to round it up and it couldn't come at a better time to spread long-awaited joy and bliss in this new year. You can listen / order here!
Review by Ena Alva