Berlin Music Video Awards Ends its 11th Edition with Extravagant Fashion Show and Winner of the Best Music Video

The Berlin Music Video Awards (BMVAs) has come to an end with a spectacular close on its fourth and final day, leaving attendees thinking about this year's designs at the fashion show, which brought on the catwalk futurism, avant-garde, haute couture and cutting-edge designs. The event culminated in a breathtaking celebration of music, fashion, and artistic excellence. The previous days were full of networking, music videos, workshops and much more. Some highlights include AI and animation summit, impact play show and live performances. The Animation summit discussed recent trends and innovations in the animation field. The audience was able to ask questions and discuss topics with industry professionals.

The AI summit, carried out by an industry expert Yonatan Dor discussed the intersection of artificial intelligence and music video production. Thought-provoking discussions centred around the impact of AI on creative processes, the role of technology in shaping visual storytelling, and the potential for AI to revolutionize the music video industry. Attendees left the summit with a deeper understanding of the possibilities that emerge when AI and artistic vision converge.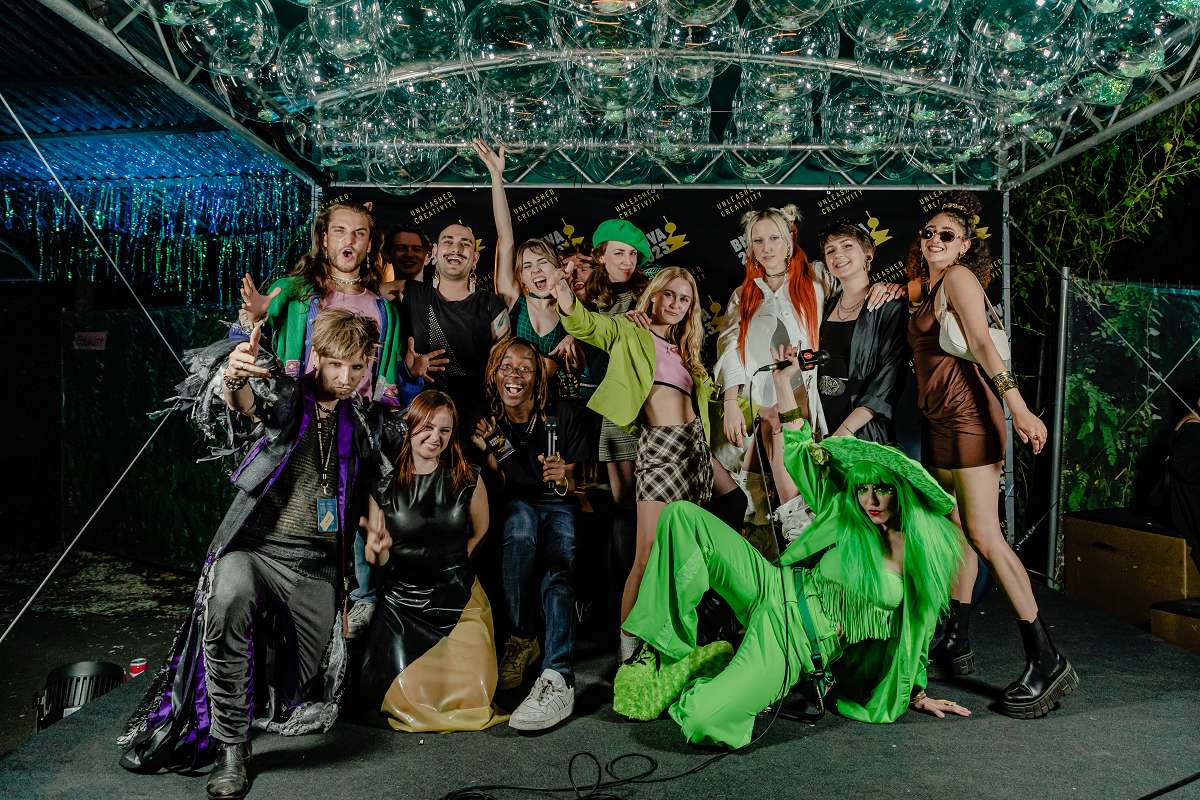 The final day of the BMVAs commenced with a glittering carpet that brought the designer and nominees to Club Gretchen with T1 Berlin's VW Bus "Bulli". The glittering carpet was the start of the dazzling fashion show, featuring renowned designers and emerging talents who presented their exquisite creations on the runway. The fusion of music and fashion created an electrifying atmosphere as models showcased the designers` designs. The fashion show served as a testament to the interplay between music and visual aesthetics, highlighting the transformative power of creative collaboration.

The closing ceremony brought together the distinguished panel of judges, artists, and industry leaders to honour the exceptional talent showcased throughout the event. The last 2 awards were presented for The Best Music Video and The Best Production Company categories, recognizing outstanding achievements in visual storytelling, technical prowess, and artistic vision. The winners stood as a tribute to the creativity and ingenuity of the music video industry.
WINNERS of DAY 4
BEST MUSIC VIDEO
SONG: Fatoumata Diawara – Nsera feat. Damon Albarn
DIRECTOR: Gregory Ohrel
PRODUCTION: Pelican Paris & Jeanne Gay

DESCRIPTION:
The winner of The Best Art Director has made an unforgettable impression on the jury and has been rewarded with 1st place in The Best Music Video category. Let yourself be immersed in the bright colours of Nsera's video. This Afro-pop song by the Malaysian singer Fatoumata Diawara in collaboration with Damon Albaran from the Gorillaz. It's a mesmerizing visit to Africa through powerful shots that mix local traditions with
modernity. Director Gregory Ohrel has captured the viewers with its storytelling, epic visuals and African history condensed into a 3-minute video. if big names like Oliver Tree and Red Hot Chili Pepper were racing for the same nominations. This time the clever and artistic use of colours and a showcase of history won against psychedelic, cyberpunk and suburban aesthetics of songs like "Tippa My Tounge" by Red Hot Chili Peppers or "Shinigami Eyes" by Grimes or German singer Nina Chuba. "Nsera", the meaning of destination in Bambara" goes right to the core of the message: reach their own roots and bring them on the big screen to celebrate a long line of traditions. "Nsera" means destination in Bambara language.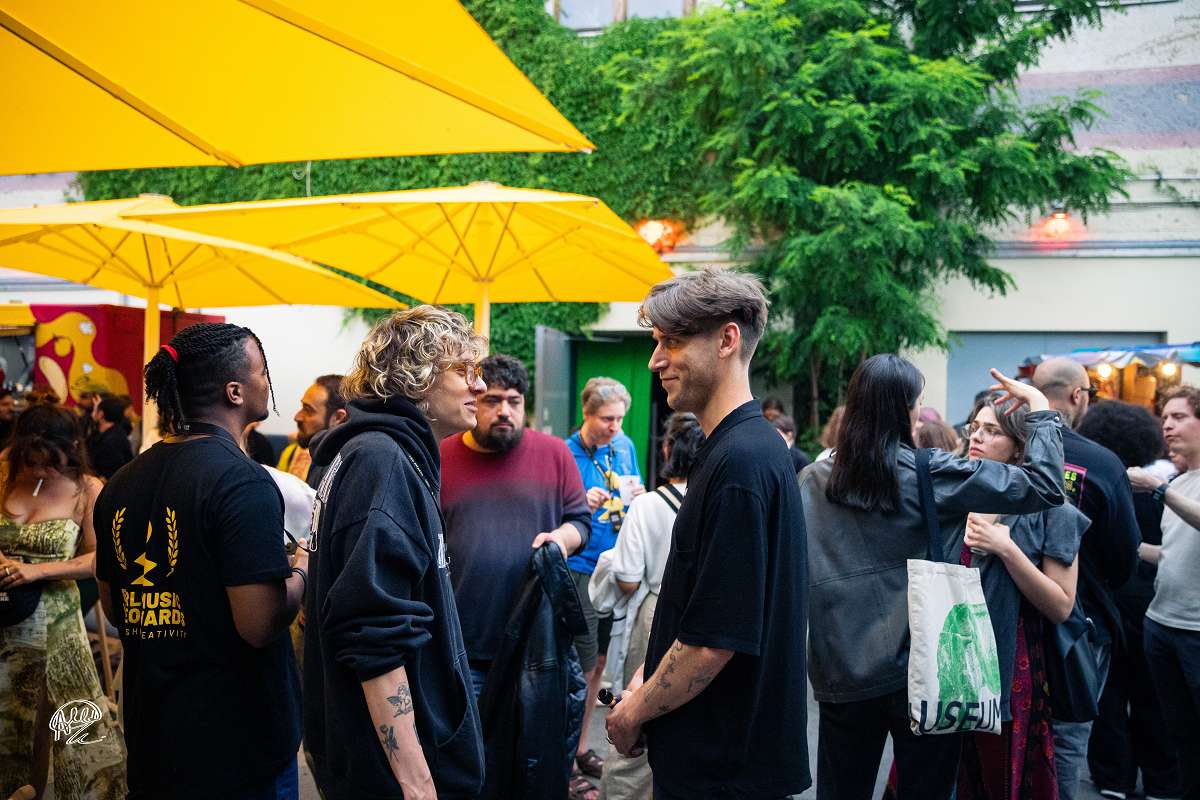 BEST PRODUCTION COMPANY – SOLAB
Solab is a French production company that focuses on creating projects that capture attention. As a result, they work hard to create deep bonds with their clients so that they can work together to produce the finest film possible. Due to their persistent search for quality, they have been able to work with a wide range of clients, including Hermès, Louis Vuitton, Yves Saint Laurent, Adidas, Winamax, Ubisoft, Renault, Lacoste, Playboy, and Médecins du Monde. Solab was part of making two of the nominated music videos at the Berlin Music Video Awards: Josman – Intro (Best Concept) and Vald feat. Orelsan – Péon (VFX).
Winners of all days:

Wednesday
Best Director: Labrinth – Kill For Your Love
Best Concept: +K+M+B – ++
Best Narrative: Thom Draft – Tense
Best Performer: Cheesecake Syndicate – Hahahaha (Don't You Just Know It)
Best Song: Uni and the Urchins – Clear

Thursday
Best Animation: Pharrell feat. 21 Savage & Tyler, The Creator – Cash In Cash Out
Best VFX: Ziak – Même pas un grincement
Best Cinematography: Cero Ismael – WY
Best Art Director: Fatoumata Diawara feat. Damon Albarn – Nsera
Best Editor: Black Midi – Sugar/Tzu

Friday
Best Experimental: Raven Bush – Circle
Best Low Budget: Shjrunken Heads – Cremantique
Most Trashy: Nother feat. Moon Leap – US
Most Bizarre: slowthai – Yum

This year's festival featured some well-known social media personalities, including Instagram BerlinJesus, Precious Marie Mayasosua Manzo, TikToker Jordan Prince, TikToker and Blogger Broownshaawty, and professional dancer, actor, and choreographer Sebi Jaeger. And from abroad, Polartropica, Jay Samuels, Charlotte Kemp Muhl, and others. As the Berlin Music Video Awards come to an end, attendees and participants were left with a renewed sense of inspiration, having witnessed the profound impact of music videos as a medium of creative expression. The
event has not only celebrated outstanding talent but also fostered connections, facilitated collaborations, and paved a path to a new wave of new music videos for the next year.
BILDER:
Anna Poleva
Artemis Malta
Ingrida Milko
Marco Gianni