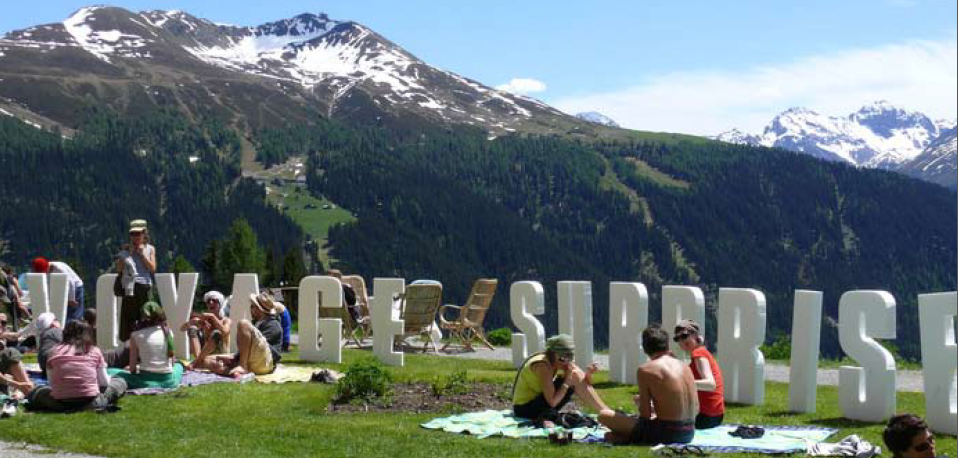 Schatzalp is a treasure for lovers of electronic culture. Hidden away in the heart of the Swiss Alps, the 12th
edition will for the first time lasttwo party weekends, separated by 5 days of healing activities.
Schatzalp is more than just an electronic music festival. Inspired Thomas Mann's Magic Mountain, it's a
community experience of the love of music, sharing aspirations and playful time in wonderful surroundings.
The place itself is a paradise, a privileged jewellery case 1850 meters high, where partygroove meets pure
mountain energy. This old sanatorium was transformed into a top class hotel where creepy "Shining"
evoking atmosphere merges with Art Deco and Jugendstil.
The line-up is a subtle combination of Swiss and international DJ's and Live Acts selected for their fine
musical touch and spirit. Paul Brcic, Sven Dohse, Acid Pauli, Nu, Thomas Brinkmann, Galoppierende
Zuversicht, Sonja Moonear or Dandy Jack already sounded the treasure and for this year's line-up …
please visit the website www.abundzu.ch
Short history:
Active member of the abundzu label, Isabelle Gabrijel has been the author of decoration concepts since 2002
and is the organiser of the 2013 edition od Schatzalp.. Founded 20 years ago, abundzu has been created with
the intention of bringing partygroove to the mountains with non-commercial events including a fine
selection of DJ's and Live Acts, with a sophisticated decoration and beautiful guests. The first Schatzalp took
place in 2002 and was organised by 4 members Ruedi Felder, Esther Fuhrimann, Andi Valls und Isabelle
Gabrijel. Since 2003, the organisation is split to 2 teams. Each takes care of the festival every other year and
gets to be a guest the year in between.