Festival & afterparty: Urban Spree (RAW Gelände), Revaler Str. 99, 10245 Berlin
Back by popular demand after a hiatus in 2016 & 2017, St.Patrick's Festival Berlin will take place on Saturday, March 17th 2018 at the famous Urban Spree venue on the RAW Gelände in Friedrichshain. In collaboration with other Berlin-based companies and performers, we will celebrate our wonderful friendship with Germany by having a packed day full of Irish specialities. We have selected the best Berlin-based Irish musicians, performing artists, cuisine and beverages to make this the best festival ever.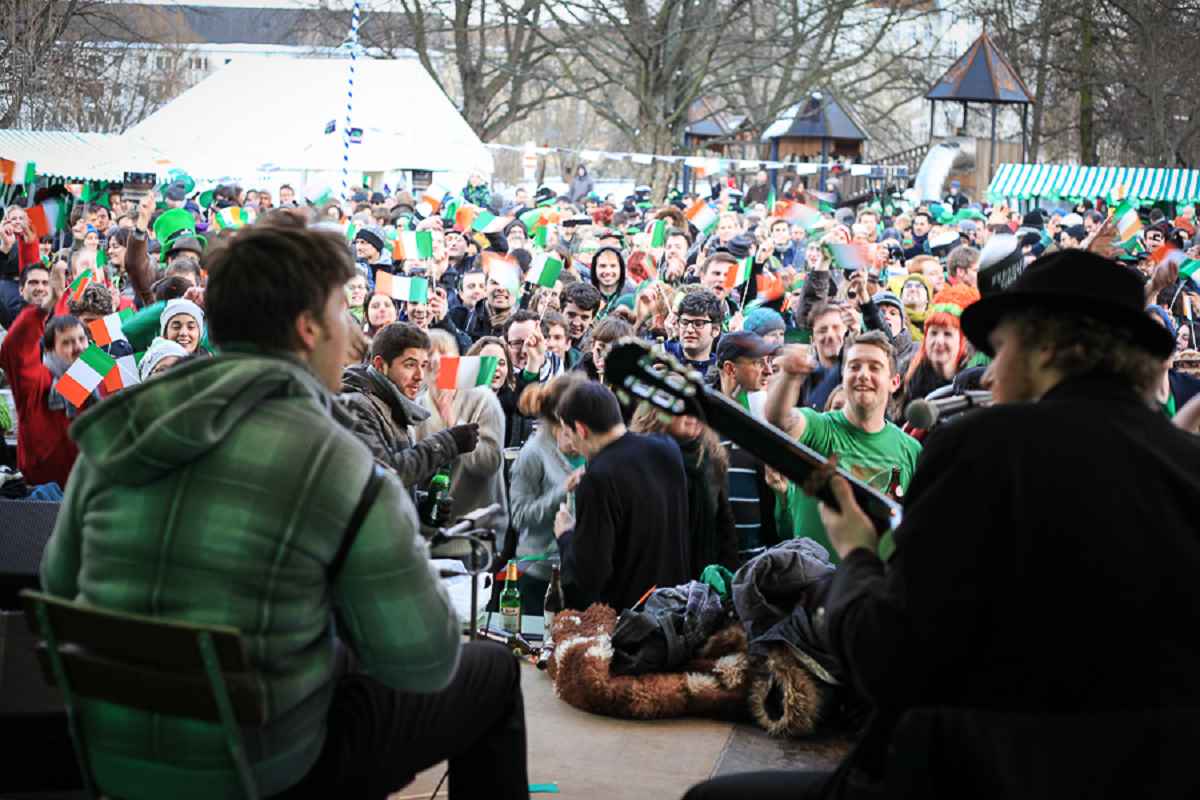 On March 17th 2018 everyone is invited to be Irish for a day and to take part in this all inclusive, free festival celebrating Ireland's culture, traditions, modern ambitions and our important role in global unity and equality. We are a dynamic international team, who has made Berlin our home. This year we have made a special effort to have activities to suit all ages as well as the right support system behind us to deliver the most exciting festival yet. We have invited Setanta Berlin GAA to build an indoor GAA section showcasing the very best of Gaelic football and hurling. We will have kids activities, such as Irish Storytelling, face-painting and the very special opportunity to dance with our lovely Irish dancers.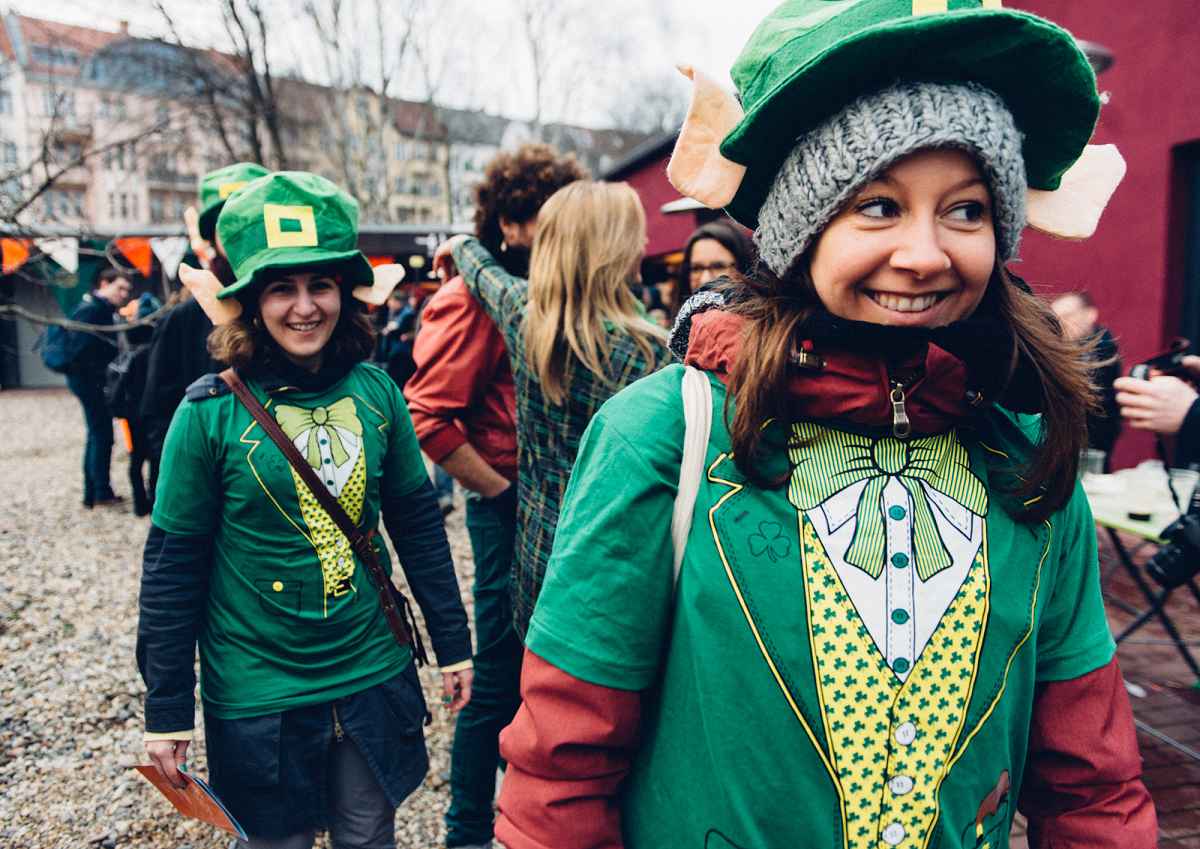 The festival site will be fully equipped with delicious Irish food stalls, coffee, Irish stout and whiskey, Gaelic games exhibitions and friendly security. Food vendors include our Kreuzberg friends Hello Good Pie , who will be serving a selection of delicious Irish stews (Beef & Guinness & vegan option) and bacon sandwiches. They will be joined by Crazy Bastard Sauce serving potato cakes with hot sauce and curry-cheese chips (vegan). Additional vendors to be confirmed. There will also be delicious desserts being served at the GAA stall! We open the gates at 14:00 so that rugby fans can watch the first of 3 live games in the NatWest 6 Nations Championship . Before the England vs Ireland game kicks off at 15:45, we will have an Opening Ceremony with the incredible dancers from Irish Beats Berlin and even St.
Patrick himself will be there to welcome everyone! The venue has plenty of indoor space to chill out or warm up in case the weather doesn't share the festive spirit! We will have live music in the garden throughout the day with 4 Minute Mile on stage at 14:00. This five-piece band, drawing from the well of the pioneers of rock, grunge and indie rock, will be sure to set the tone early!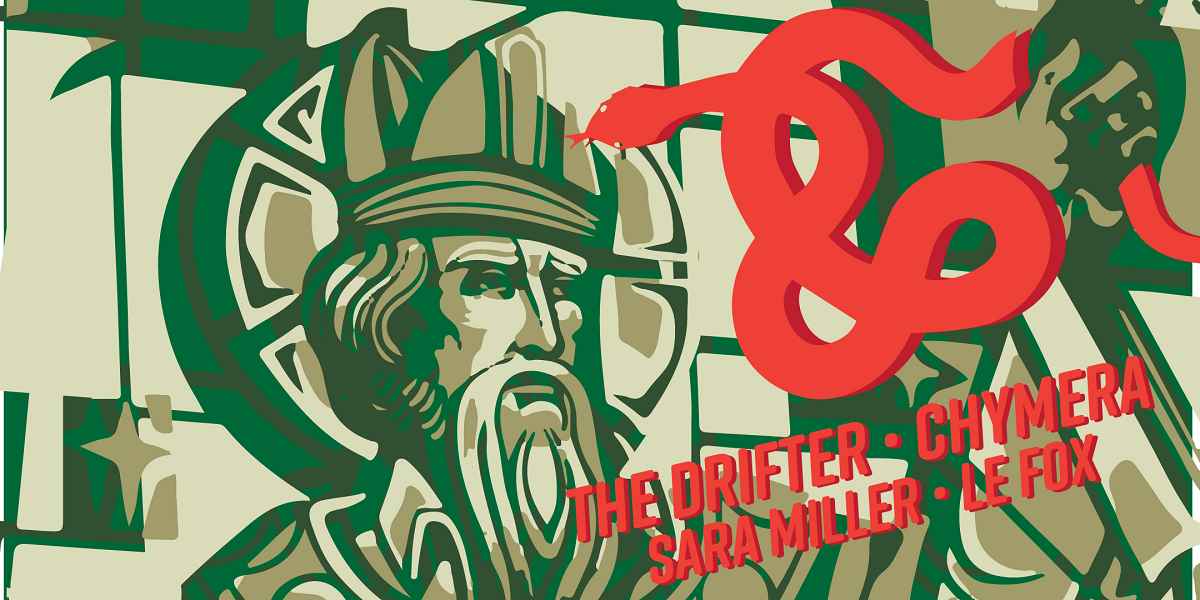 2-piece Irish folk group Slí na Sláinte will have a more calming influence on proceedings when they take to the stage at 16:00. After the Irish rugby match, headline act Joey Ryan and his band will perform a mix of his own material as well as Irish crowd favourites. Conor Kilkelly will then perform a selection of folk songs before our final act Sean Óg and David Flowerkraut, armed with a fiddle and mandolin, treat us to some authentic Irish ballads from 20:00. We are working really hard to produce what will be a unique and atmospheric musical evening, too remarkable to be missed! The exciting Afterparty will begin with a traditional Céilí Mór (Irish dance) led by artist and performer Hugh Cooney, bringing everyone together by teaching them a few Irish dance moves. Revellers will spend the rest of the night enjoying a selection of top Irish DJ talent including The Drifter and Chymera (live set).
Facebook event for the free concert
Facebook event for Afterparty