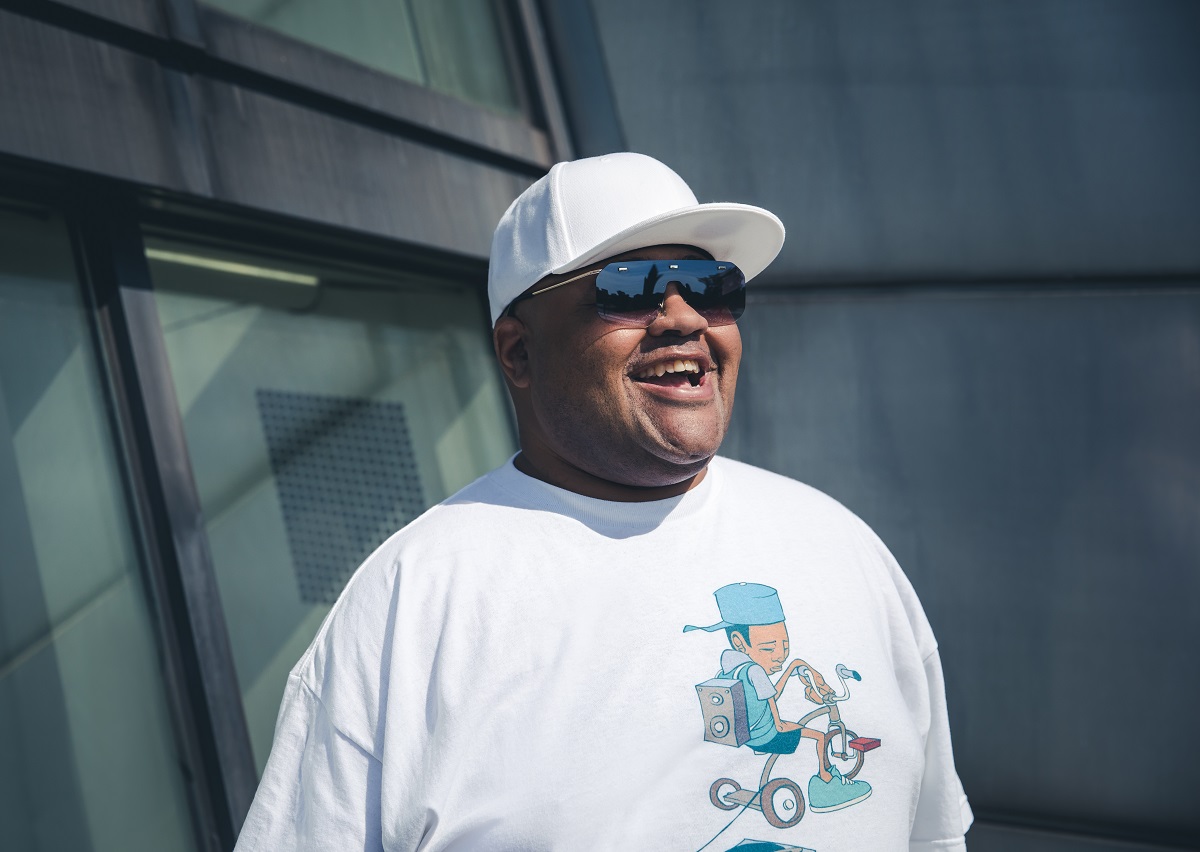 Facebook | Soundcloud | Beatport
How do you handle song requests when you are DJing?
I face palm them.
What do you do when equipment goes on strike?
Act calm, while spazzing and pondering why the universe despises me on the inside. Then I collect myself and suss out the best improv option I've got. My voice generally doesn't glitch, so that's usually option one.
What are your musical influences as a child?
Chopin, Sugar Hill Gang, Roberta Flack, Van Halen, Michael Jackson, Carly Simon
Is it even possible to argue about musical tastes?
Of course! Some people, bless their hearts, let's just say are musically challenged in my opinion!
What was the worst job you ever had?
I worked at the liquor store when I was 17 in high school. It was my first job. I remember quitting after 6 weeks and the guy telling me I was never gonna be able to make it if I did not make it at his job. It was really stressful trying to dust between all the bottles without breaking them. Yikes!
Describes your sound to someone who has never heard it before?
Ass on bottom, head on top.
Do you have any good tour stories from clubs or festivals?
So we were at the Desert Hearts Festival in 2018. It was the morning after the first night and my old school homie, now manager, Matt Tolfrey and I were wanting to take a break in our RV, which we were sharing with another artist. We both had been going back and forth from the dance floor for hours trying to get in, but every time we tried the door it was locked. After hours of waiting for what we thought was a couple having a moment, we decided we'd had enough and were going to take matters into our own hands and go through the kitchen window. I got down on all fours and Matt used my back as a step ladder to get up high enough to be able to crawl through. About halfway into the window with both of his legs yet to enter the dwelling he stops. I'm immediately like this is the last time I put in work with this dude, who stops halfway into a covert operation! He turns to me and says, "Kev, this is not our RV!" We both had been trying the wrong RV (we were actually staying in the George Castanza RV, DH places characters on Artist RV's -which are all identical- specifically to avoid this type of thing, a fact obviously lost on both of us). At this point to come back out the way he came in would have been a hell of a lot more difficult, so he continues into the RV, and sneaks out the front door. We go next door, get into our RV, drink a shot of whiskey and return to the dancefloor to usher in the day properly. The funniest part is it was my buddy Andreas Hennenberg's RV. He's become a friend fortunately, despite the incident. Things tend to get a bit loose in festie town.
What would you do if you weren't a musician?
I would practice law.
Which style of music should have the most followers? And why?
Should, that's a hard one, music is subjective so should is hard. I do find myself often wishing more people had a wider breadth of musical knowledge and eclectic interest. It's rare for me to meet a musical form I don't like or appreciate or even learn from in some way. So I think it all deserves to be celebrated.
What is the most important musical equipment invention of all time – and why?
The drum. Music is about keeping time, and the drum accentuates that, even in its absence.
What would you advise to become a professional?
Work your tail off and stick around for a minute. Stay at the table long enough and the pot comes to you.
Which track would play when you stepped into the boxing ring?
Time for some action!
---
UK DJ and producer duo MANT have formed a transatlantic allegiance with US dance music favourite Kevin Knapp on new single 'Kick It', out 31st July on Repopulate Mars.
A high-energy tech number, 'Kick It' pairs a deep, dirty bassline with hypnotic, spoken word vocals – a club-ready sound that's destined to soundtrack countless post-lockdown terrace parties. It will also feature on MANT's three-track EP of the same name, out later this year.
A highly respected production duo, MANT's music has found its way onto labels such as Toolroom, VIVa Music, Circus, Higher Ground and Sola, also receiving support from Marco Carola, Andrea Oliva, Nic Fanciulli, Michael Bibi and many more. They also recently remixed the Claptone and Mylo summer smash 'Drop The Pressure'.
Hailing from San Francisco, California, Kevin Knapp is a dance music mainstay who has been making music for more than a decade, releasing on the likes of Hot Creations, Crosstown Rebels and Toolroom, most recently linking up with Mat.Joe and Maximono to release single 'Drummer Loco' on Dirtybird.
'Kick It', the infectious collaboration between MANT and Kevin Knapp will no doubt be primed and ready for the dancefloors when they return.