Who is Brooklyn Baby & Shortcut ?
Brookyln Baby Is a french producer who made his first release in 2020 on fresh take records and released several EPs since then. He met with the french duo of DJ/producer Shortcut in 2020 online during the pandemic.
The Duo Shortcut are long time friends and have started releasing in 2020 as well.
Brooklyn Baby and Shortcut Naturally became friends and at the end of 2021 and with another DJ/Producer (Latent) started their own Collective/Label called "Outdom" which should make their first release in 2022.
Tell us about your new release on Frappe?
Our release is the result of several sessions at both Brooklyn's and Shortcut's home studio, at the beginning it wasn't supposed to be an Ep, It was just 3 producers getting together and having fun within jamming. But after a few sessions several tracks came to life and we decided to focus more on those to make an EP out of it.
We blend our print in studio to delivers a solid EP of 3 tracks for the rising French label Frappe. We provide three uplifting cut of house : the explosive « Let Your Body Move » open the EP with disco inflections, heavy sample beats and hiphop vocal gimmicks followed by the jazz-infused « For The People » and his delicate piano melodies, smooth double bass, and organic drums. « Summer Heat » conclude the opus on an energetic close with punchy deep house track with funkish bassline, rhythmic synth and gentle piano chords.
What was the first thing that attracted you to the world of electronic music?
Brooklyn Baby : The first thing that got me into the world of electronic music is the production side of it. In the past I've played in both jazz and rock bands so naturally I wanted to have a try at producing my own track and naturally went toward house music. Then I got to experience the clubbing side of it and fell in love with it as well.
Marc (Shortcut) : the massive slap that gave me the Daft Punk album "Discovery"
Yann (Shortcut) : I think the first thing that attracted me in electronic music was the mystery of how it can be made, being more of a rock and metal guy and having played in some bands I wanted to understand more this style in a production side so i started to listen more and more electronic music from all kind of subgenres (from house to techno or speed garage).
Who are your greatest influences?
Brooklyn Baby :
I listen all kind of different music from Jazz to indie rock to hip hop etc but in terms of electronic musical influence, I'm heavily influenced by old school French house / Jazzy House Scene, the early releases of the label shall not fade and the kind of "hip house" scene
Love the jazzy feeling of this one, the smoothest of all the jazzy house track
The raw feeling of this one with the mix of several samples coming together perfectly always gets me
This is one of the vibe that i dig a lot the perfect mix between house and rap
Shortcut :
We would say Damon Albarn and his several projects. The way he blend such a large spectrum of music genre into Gorillaz always blew me and taught me as a producer to always seek to explore new boundaries into my music production process.
In term electronic music and what I listen and dig nowadays I would say :
the classic house of DJ Steaw, St David, Grooveboys Project,
the disco vibe of Joey Negro, Scruscru,
the minimal side by Garrett David,
This one brings such a groovy vibe with some organic sounds perfect (as the title says) for the summer.
In a more fast and dancing vibe this one is a perfect example of that type of "minimal / House" that we love.
A classic and deep sound from with the label No fuss
How would you define your sound?
Brooklyn : For the moment my sound is defined by the choice and the use of the samples I pick I'd say. I tend to focus my tracks around either an acapella that I've found or loops & bits from other tracks. I'd say my sound is influenced by jazz, rap & disco.
Marc &Yann (Shortcut) : We tend to cover a wide range of electronic interpretation into our tracks. We like to blur the lines between House & Minimal with undertones of Jazz and chillout.
How has your sound evolved so far?
Brooklyn : I wanna take my sound toward more jungle, breakbeat and acid kind of vibe or at least have a try !
Marc &Yann (Shortcut) : Since we met Loïc we tend to sample more drums from old records than we used to. Otherwise, we try during this year to open our mind by producing different styles of electronic music such as raw house, trance, speed garage, electro, break and minimal.
What is the scene like in the city at the moment?
Everyone :: Nightlife in Paris is still in some grief because of the pandemic. Some places have shut down but new ones have appeared and hopefully more and more will flourish. Paris is kind of a small town in terms of clubsand it can be difficult to see a renewal in the nightlife landscape.
Hopefully the warehouse scene has developed a lot and some strong actors of the nightlife keep going to explore new locations and project with their vision.
What else can we expect from you over the next year?
Brooklyn : Well I have a lot of tracks that I need to finish (in various style) so I don't know what my next releases will look like but I'm planning on releasing at least two EP next year, and play more gigs
Yann & Marc :
We have a vinyl release coming up on a various on Aurora Records, with Herr Krank, Romeo Louisa, Thurman, etc.
We are going to release in the following months our first various on Outdom Records with Latent, Brooklyn Baby and the producer Marc Cotterell.
We are going to have more time in studio for this year so you can expect a lot of news from us !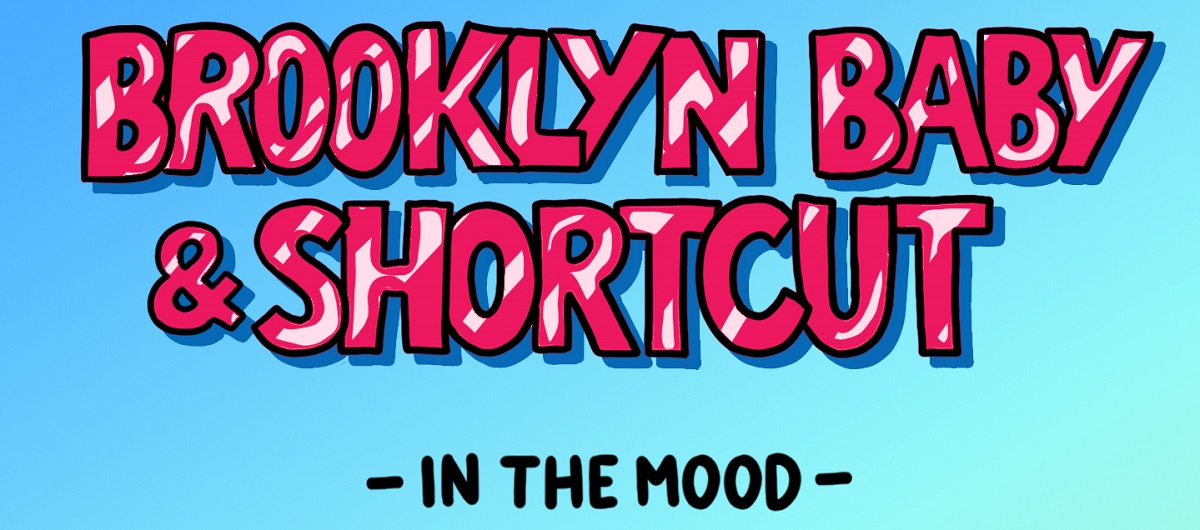 Parisian producer Brooklyn Baby is back on Frappé, the French label to keep an eye on in 2022,
Brooklyn Baby's last EP has been playlisted by Terrence Parker, Mike Dunn, Daniel Steinberg, Black Loops or Mark Farina, Simon Dunmore to mention only a few ! He makes a comeback on Frappé, collaborating this time with the Shortcut duo, for their "In the Mood" EP which will be released digitally on October 21st.
The three producers have blended their influences in the studio, to deliver a solid 3-tracks EP, on which the trio provides uplifting house music cuts.
The explosive and disco-infused « Let Your Body Move » opens the EP, using heavy sample beats and hiphop vocal gimmicks.
It's followed by the jazzy « For The People » offering delicate piano melodies, smooth double bass, and organic drums.
« Summer Heat » concludes the opus on an energetic note : this punchy deep-house track blends funkish bassline, rhythmic synths and gentle piano chords.
"In the mood" is coming out on all major platforms in digital format on October 21st 2022.
Brooklyn Baby is a french DJ and Producer based in the greater Paris area. He has released his 1st EP "Hold it" in 2020 on Fresh Take Records. Since then, he has released tracks with various labels such as GLBDOM, Hustler Trax or Fantin Zoo Records. His music is very housy and dancefloor-orientated, built around jazz, hip hop, funk & disco samples. He draws his influences from the 90s House Scene but also from nowadays producers such as Sebb Junior, Angelo Ferrari, Kerri Chandler or encore Adryiano…In 2022, Brooklyn Baby is signing his first EP "For The Soul" with Frappé to much success !
Shortcut is a Parisian-based duo who – over the last 2 years – has crafted its own interpretation of electronic music into a wide range of productions. Their work is blurring the lines between House music and a more minimal sound, proposing undertones of Jazz and chillout vibes. Their tracks have earnt a spot on some great labels such as Sake, Deux Mesures or Tento.