THE 2023 EDITION
This year's edition will be held once again at the Club Gretchen between June 14th – 17th, 2023. Let us celebrate another successful
year full of passion and creativity! BMVA aims to be a platform for all creatives in the music video industry where they can showcase their work. Budget and popularity are not determining factors, but rather originality and diversity. The festival also strives to bridge the gap between cultures by garnering work from around the world. Everyone who submits a video to the BMVA gets an equal chance to win. The quality and originality of the videos are the only elements considered.
Amongst this year's other BMVA nominees, you will find creative videos of known artists like The Weeknd (Nominated in Animation), Grimes (Best Art Director), Oliver Tree (Trashy), Harry Styles (Best Editor), Sam Smith (Best Cinematography) and Tayce (Most Bizzare), who is also the festival's first confirmed special guest at the event. Furthermore, Tayce will be headlining the event's performances together with Dornika, Mad Kate, CNIDARIEL, Polartropica, Paura Diamante, Deutschland GMBH, and many more.
Here's a complete list of nominees for 2023.
Live Performers
+K+M+B
CNIDARIEL
Deutschland GMBH
Dornika
Hector Guerra
Hey, Baby
Mad Kate
Polartropica
Regine Garnier & Damibliz
Shaka Shams
Tayce
DJs
Barbara Bös
Chris Craft
Electrosexual
Gray Contrast
Marvel Gold
Paura Diamanta
Sebdell
Weaponized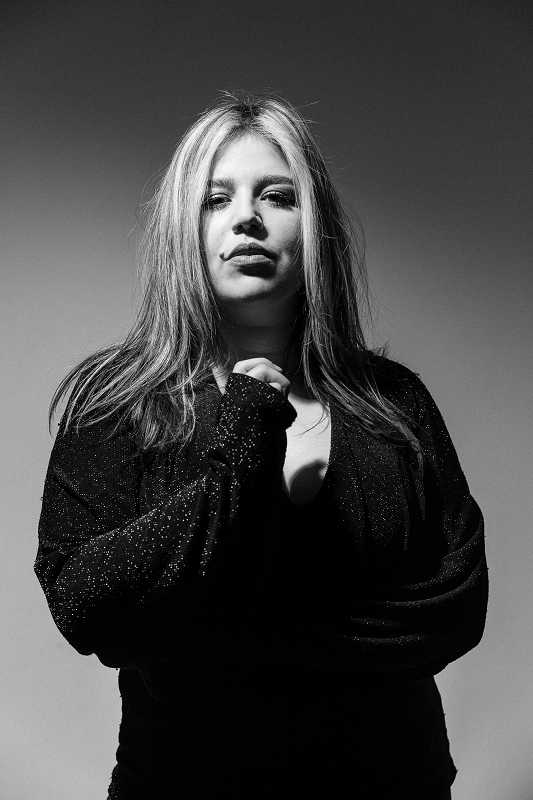 Enhance the networking experience – More services, tools, festivities and pairing of guests
More press exposure for nominees and winners
Elevate the professionalism level on the B2B aspect – Introducing marketing and business solutions

This year's edition will be held once again at the Club Gretchen between June 14th – 17th, 2023. Let us celebrate another successful
year full of passion and creativity!

The layout of this year's program:

WEDNESDAY / 14th of June – The Opening Day
Categories presented: Best Director, Best Concept, Best Narrative, Best Song, Best Performer

THURSDAY / 15th of June – Innovations and Visual Candies
Categories presented: Best Animation, Best Visual Effects, Best Art Director, Best Cinematography, Best editor

FRIDAY / 16th of June – The Experimental Culture Day
Categories presented: Best Low Budget, Best Experimental, Most Trashy, Most Bizarre
SATURDAY / 17th of June – The Main Event
Categories presented: Best Music Video, Best Production Company.
The Glittering Carpet event (welcoming the winners)
Special events: The Fashion Show, AI Conference, Award Ceremony
ABOUT THE FESTIVAL
The Berlin Music Video Awards is an annual independent music video festival that has now firmly gotten a foothold in the music video industry. The festival was founded on the idea and need to highlight the art behind music videos and to recognize those who are involved in the creative process but are often overlooked. It began as a local event for musicians and filmmakers in Berlin, but the festival quickly grew exponentially. Over the past ten years, the BMVA has hosted guests and nominees from more than 100 countries, with each music video submitted being as diverse and unique as the next. Every year, more than half of all nominees and guests travel to Berlin for the event. BMVA goes beyond just being another film festival, it includes various festivities such as a fashion show, live music acts, screenings of all winning music videos in full, screening of submitted videos outside the competition, workshops, award ceremonies and a cosy market full of amazing food and different products. The BMVA has become one of the primary networking event for Europe's video and music industries, providing a platform for both unknown and well-known artists. As one of the few festivals focusing on music video art, it encourages future collaboration between artists
and filmmakers. With its slogan, "big title, a cozy platform," creatives can present their work to a large audience and be recognized,
regardless of their popularity or the cost of the music video's production. The festival ensures that everyone has an equal opportunity
to express themselves, regardless of the name, genre, or language of their music video. It brings together industry "big names" and "small
players," ensuring that everyone has the opportunity to network and collaborate at the event.
The festival gives creatives a chance to compete in a diverse set of categories, such as "Best Narrative", "Most Bizarre Music Video", "Best
Cinematography", "Best Director", "Most Trashy Music Video" and many more. Every year, over 30 professional judges from the top of the industry come to spearhead the selection of the Awards. Some of the judges are past winners like the director Julia Patey and the multi-disciplinary artist Kathryn Fischer. Others are known for working on famous movies like the VFX artist Benjamin Seide (Oblivion – starring Tom Cruise, Morgan Freeman and Nikolaj Coster-Valdau) or Christoph Schinko who worked on Harry Potter and the Prisoner of Azkaban, Hitchhiker's Guide to the Galaxy, Jurassic World: Fallen Kingdom, Bumblebee, and many other productions. The videos in each category will be judged by 3 to 5 judges, and the winners of all categories will compete for the Best Music Video category with the chance to win 5000 Euros and other
prestigious prizes. Every edition is held at a different, special location around Berlin, and some editions have even been held in two locations. The BMVA has seen consistent growth, increasing from 1200 visitors in 2013 to 8000 in 2019. Not only did the number of attendees grow, but so did the quality and quantity of submissions. The 2019 edition exceeded all previous years, bringing together over 8000 artists, producers, actors, and fans of the music and video industries to Berlin for four days of music videos, live shows, fashion, workshops, and networking. The festival was adapted in 2020-2021, and the award ceremony was hosted on Alex Berlin's TV show. In 2022, the BMVA celebrated its 10th anniversary, and it was once again held at Club Gretchen.