KRAKE ist ein, jährlich in Berlin veranstaltetes, Festival für elektronische Musik, organisiert von der Killekill-Crew – ein Festival von Musikliebhabern, für Musikliebhaber. Es findet seit 2010 jedes Jahr im Sommer in verschiedenen Berliner Locations statt. Die Mittwochnacht in der Kantine am Berghain war die klassische Krake-Nacht.
Hier begann die ganze Killekill-Geschichte, ein Kantinen-Abend war immer Teil der Krake Festival-Geschichte. KRAKE ist auch ein Festival für mutige Musik. Krake ist international, der Fokus liegt jedoch genauso stark auf den lokalen Künstlern und Labels, denen man eine Plattform für die vielfältigen Musikrichtungen und -strömungen in Berlin bieten will und motivieren möchte, ihren eigenen Weg in der elektronischen Musik und angrenzenden Kunstbereichen zu gehen.
12.08.22 DAY I – OPENING CONCERT:
TANGERINE DREAM & ROSA
ANSCHÜTZ
at Silent Green Betonhalle
doors open: 19:00
For our OPENING CONCERT in the beautiful surroundings of Silent Green, a former crematorium and now arts and cultural centre in the north of Berlin, we have invited the legendary ambient pioneers TANGERINE DREAM, considered by many as the most influential German electronic band music after Kraftwerk. From their early experimental krautrock beginnings, over the last 50 years, the band has released more than 100 studio albums and over 60 film scores. Indeed, it is impossible to fully measure this band's impact. Ambient music and much electronic music would simply not exist in the form it is without them. Despite the death of founding member Edgar Froese in 2015, the band have continued to release music with Thorsten Quaeschning, Hoshiko Yamane, and Paul Frick creating the subsequent albums "Quantum Gate" and "Raum" based on Froese's musical sketches and ideas. On stage, Tangerine Dream can be likened to an elemental force with soaring soundscapes that tower over the traditional music conventions into cosmic grandeur, roving through their extensive catalogue of music with tracks overlapping to mould the past into the present. Tangerine Dream will be supported by the amazingly talented ROSA ANSCHÜTZ, a vocalist and composer whose music exists somewhere between post-punk, electronica and cold wave, with Anschütz's voice floating through ethereal and hypnotic sound spheres. We are delighted to welcome her to play her first Berlin show since the release of her album "Goldener Strom" on BPitch Control in May of this year.

13.08.22 DAY II – UNDERTOW:
Label Market, Panels, Workshops,
Tombola Raffle, DJ Sets & Concerts
at Urban Spree
doors open label market: 11:30
Unsere liebsten 4 Labels auf dem Labelmarkt
concerts & DJs: 22:00
WAQWAQ KINGDOM – live
KARMA SHE – live
WELLEN.BRECHER – live
SCHRUNZEL – live
Raiders Showcase:
FELONEEZY
DJ FUCKS HIMSELF
DJ NORTSIDE & $OMBI – live
JPEG.LOVE
TAMILA
much more to be announced
DAY II will take place at Urban Spree, which will host our annual label market during the day. Hang out in the beautiful beer garden, stroll through music label stalls and their offerings, have a few drinks and take part in our legendary charity raffle, where you can win records, technical gear and other cool stuff. We also have an immense line-up of bands & DJs to complement the punky vibes of the venue. Expect anything from Ghetto house to electro, from 8-bit electronica to EBM. Alongside this, we will also host talks and workshops highlighting and discussing issues connected to the world of contemporary electronic music. Full details on all this to follow!
17.08 DAY III – RIPTIDE:
Concert & Club Night
at ://about blank
doors open: 19:00
Concert:
ZEBRA KATZ
Club Night:
ELLI ACULA b2b VICTOR
ANNA Z
P.VANILLABOY
FEMME BASS MAFIA SHOWCASE
more to be announced
For DAY III we will take over About Blank, kicking the night off with a concert in their beautiful garden by breakthrough Jamaican-American hip-hop artist ZEBRA KATZ, whose 2020 debut album Less Is Moor pays homage to the minimalist approach often demanded from artists of colour, with elements of hip-hop, drum 'n' bass, and electronic music channelling Katz's caustic lyricism into its biting rhythms.
The following club night will feature a first-timer b2b from ELLI ACULA & VICTOR as well as hard-hitting sets from ANNA Z and others on the MDF floor, while The Lobby floor will host a showcase from Femme Bass Mafia (FBM), a passionate Berlin-based crew who aim to provide safer spaces for women, trans and non-binary people, with a selection of their residents laying down sick beats.
20-22.08.22 DAY IV & V – THE KRAKEN
36 Hours of DJ Sets & Live Acts
Indoor & Outdoor
at Oxi Club
doors open: 22:00, end Monday morning
LineUp
FASME – live
TEKI LATEX
MILEY SERIOUS
ALIENATA
DJ FART IN THE CLUB
MAARA
TOSHIKI OHTA
CHERIII
House Of Gegen Showcase:
AEREA NEGROT
LAURA DE VASCONCELOS
MIKE STARR
much more to be announced
On Saturday night our 32-hour closing event begins and will continue into the early hours of Monday morning with performances across 2 indoor stages and one outdoor area from artists curated to reflect the diversity of today's electronic music scene. We will take a trip to France with Teki Latex, Fasme- Live, & Miley Serious, and to Japan via England with Toshiki Ohta who will provide infectious selections of techno, electro, EBM, and breakbeats. Seoul-born, Berlin-based party-starter DJ Fart In The Club will take us on a ride through the emotive side of club music, with colourful house & techno, vintage breaks, and re-contextualised bargain-bin club tracks. We are also delighted to announce that we will host a very special HOUSE OF GEGEN showcase, highlighting artists connected to the famous Berlin queer collective specialising in house music. All this alongside many, many, more artists to be announced…..
———KRAKE FESTIVAL 2021———–
Dieses Jahr stehen DJ LOCATI und BLÃCK DÃVIL mit ihren Soloprojekten hinterm Dj-Pult. Sie sind Teil der "Ickmachwelle" Crew, mit denen wir 2019 bereits ein Interview hatten. Dieses Jahr hat Dj Locati uns 5 seiner Lieblingstracks verraten und sagt was er besonders gut an ihnen findet.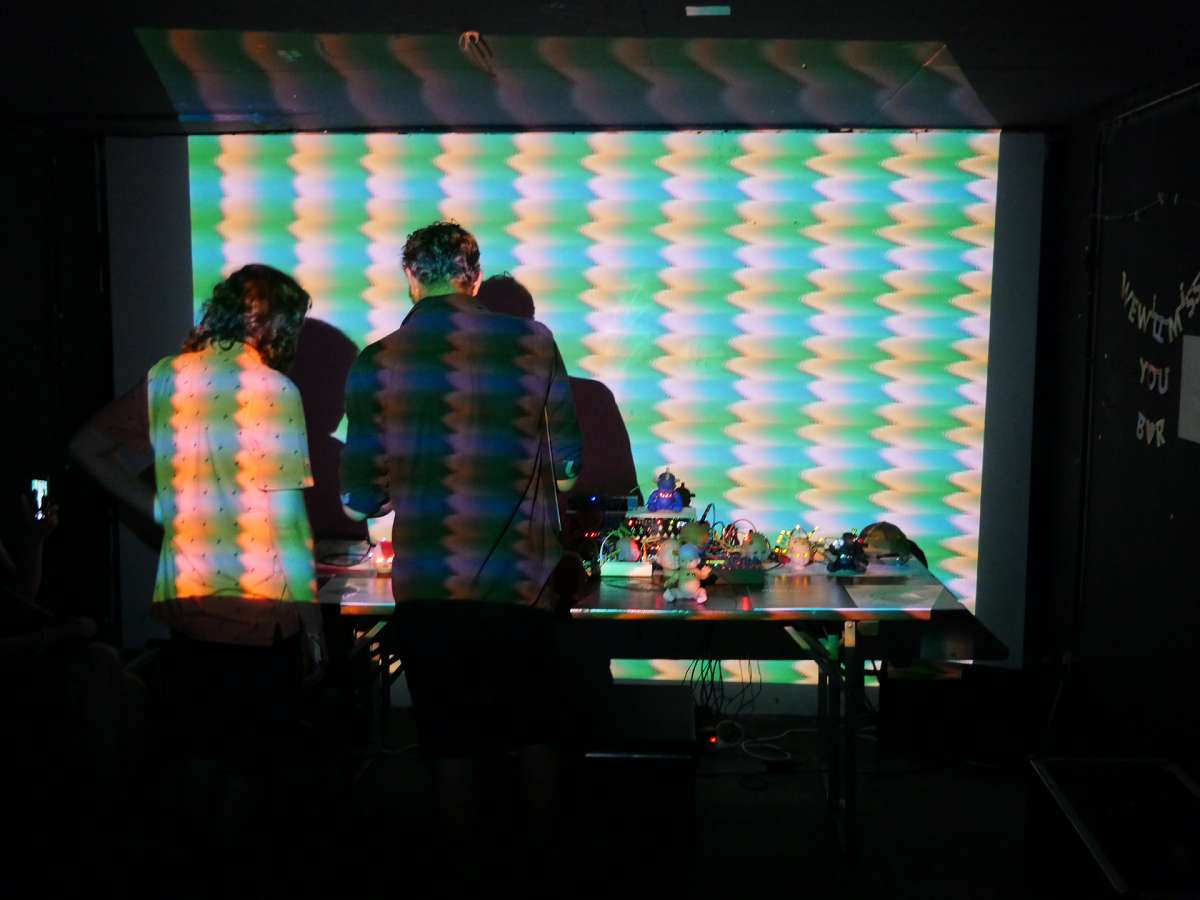 OPENING DAY
15:00Uhr: Wes Works It Out
Work Out mit Wes Baggley + Set
16:00Uhr: FESTIVAL SHOWCASE AT HÖR
PLAYTRONICA BERLIN / live
SECOND STOREY / live
ALIENATA b2b DJ GLOW
NIKI K
WES BAGGALEY
DJ LOCATI
DAY 2: CLUB EVENT & MULTISTREAM
20:30Uhr: KRAKE TV
Künstlervorstellungen, Musik Videos und Tombola
21:00Uhr: Wes Works It Out
Work Out mit Wes Baggley + Set
23:00Uhr: ANOMALIE Berlin *TICKETS*
OPENING CONCERT
FM EINHEIT & CASPAR BRÖTZMANN
_LIVE ACTS_
UMWELT
DIS FIG
LEIBNIZ
KHAN plays Super-8
SODA KIDS
BLÃCK DÃVIL
_DJ SETS_
HELENA HAUFF
CJ BOLLAND
LUZ1E
SOLID BLAKE
HANNO HINKELBEIN b2b WES BAGGALEY
S RUSTON
ANNECHOIC
DJ LOCATI
BEST BOY ELECTRIC
MISTER WILLIS b2b SPARKLING WATER DREAMS
_WARNING X STRICTLY STRICTLY Showcase_
T-DATA b2b SUI
KLEX B2B MARS LEDER
ERIS
POLYGRAPIHC HATE ALLIANCE
DJ NORMAL 4 b2b DJ BRADA
PARALLEL ZUR PARTY IN DER ANOMALIE FINDET DER MULTISTREAM-RAVE STATT:
22:00Uhr: MULTISTREAM RAVE

FOLD (London)
SIMILARCH/live
PROTEUS
XAVIER
ANABEL ARROYO
Sameheads (Berlin)
OTTO/live
MARLENE STARK
ISTANBUL GHETTO CLUB/live
Transistors of Mercy
Transistors of Mercy und Pixelflowers präsentieren "Colourful Blackout"
Experimental Network Stream Event
Urban Boat vs MILK ME
HLM/live
CATHERINE ELSÄSSER & JOSHUA MURPHY
PETULA BLACKSPERM
DAY 3 RECOVERING & KRAKE TV
20:00Uhr: KRAKETV
This night we will let you go to recover and decompress. Krake TV is our only offer. Tune in for some entertainment!
DAY 4 ONLINE
9:00Uhr: COMEDOWN
Daytime Ambient & experimentelle Shows
MASMA DREAM WORLD / live
VINYL, TERROR & HORROR / live
MOON ARMADA / live
AN-I
BABY VULTURE
WUNDERWAFFEL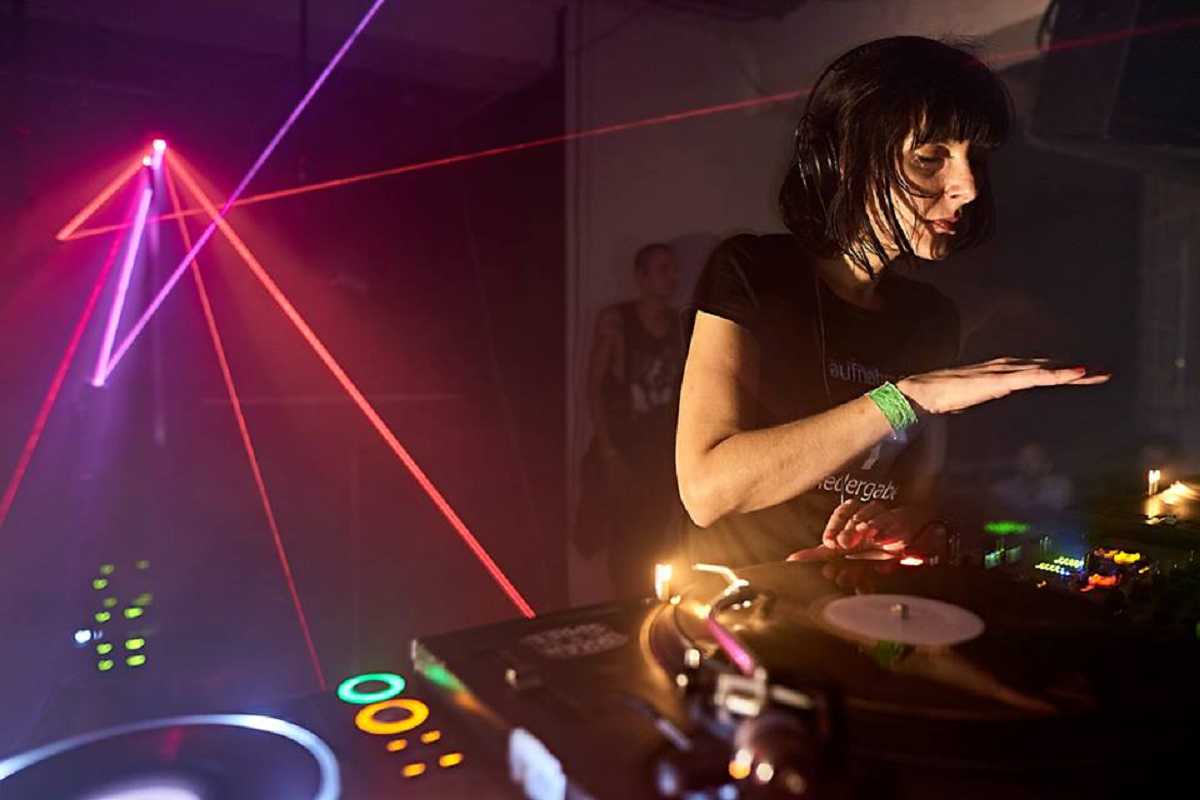 Dates 2019:
1. Mon, 22.Juli Krake Ambient Opening @silent green Kulturquartier
2. Wed, 24.Juli Krake Day II Noise Manifesto / Warning @Griessmuehle
3. Fri, 26.Juli Krake Day III Undertow & Label Boutique @Urban Spree
4. Weekend Krake Festival Day IV & V: The Kraken @Griessmuehle
Das erste Line Up Announcement 2019:
mon, 22nd july
AMBIENT OPENING
Silent green kulturquartier
DASHA RUSH experimental set with live musician
CIO D'OR – live/dj hybrid
WHOKNOWSWHOCARES
—————–
wed, 24th july
NOISE MANIFESTO / WARNING
Griessmuehle
PAULA TEMPLE
SØS GUNVER RYBERG – live
FEMANYST
THE LADY MACHINE
DJ TABLEDANCE
MARIE MONTEXIER
S RUSTON
UTA
—————-
fri, 26th july
UNDERTOW
Urban spree – label market from 14.00 / night programme from 22.00 –
SCHWEFELGELB – live
THE HORRORIST – live
MARK REEDER + B-MOVIE – film screening
MELANIA
MAX DURANTE
PETRA FLURR & 89ST
ICK MACH WELLE
ANNA BOLENA AKA SUNSET MOTHERFUCKER
BONNIE
CHRIS_TROPICDRIFT
CRISTIAN MARRAS
PHILIPP DRUBE
POLYGRAPHIC HATE ALLIANCE
SQUALLFRONT
+ DIY SYNTH INSTALLATIONS – w/ MOON ARMADA
+ LABEL & SYNTH MARKET
sat, 27th – mon, 29th july
THE KRAKEN
Griessmuehle
DOPPLEREFFEKT – live
AnD – live
REGIS
BEN SIMS
OTTO VON SCHIRACH
JENSEN INTERCEPTOR
ALIENATA
ARAD – live
ANDREW RED HAND
JASMINE AZARIAN
MAD MIRAN
RORY ST JOHN
SAMEHEADS SHOWCASE w/ AN-I, DIE ORANGEN & BALANCE CREW
TASHA
TIGERHEAD
ANJA ZAUBE
BEST BOY ELECTRIC
FACKET STREJKAR – live
PURITA D
TARA IN TIBET – live
TTZ
UNPROFESSIONAL – live
---
Dates 2018:
1. Mon, 23rd of July, Krake Opening @ silent green Kulturquartier
2. Wed, 25th of July, Krake Day II @ Griessmuehle
3. Fri, 27th of July, Krake Day III @ Urban Spree
4. Sat, 28th & Sun, 29th of July, Krake Day IV & V @ Griessmuehle
:: FULL LINE UP ::
_MONDAY_
BYETONE (raster-noton) – live a/v
MARY OCHER (klangbad) – live
MNM feat. MIEKO SUZUKI & HUMATIC – live a/v
_WEDNESDAY_
eotrax showcase: PAULA TEMPLE (noise manifesto) EOMAC (eotrax, bedouin) – world debut live a/v
show NENE H. (bedouin)
SEAN CARPIO (klein) – live
SCULPTRESS
DATALINE (detroit underground) – live
ALTSTADT ECHO (modern cathedrals /eye teeth) – live
ROTE SCHULE – dj/live hybrid
_FRIDAY_
TIM EXILE (planet µ, warp) – live
21DOWNBEAT & T.RAUMSCHMIERE (rambazamba, shitkatapult) – live
THOMAS P HECKMANN (trope) SONIC ROBOTS – robotic concert album release show
QUEST FOR A HARD HOB – silent animated movie with live score
ONKYO RIEGEL – matthias mayer & khan of finnland
TRANSISTORS OF MERCY – live AJA (opal tapes, perc trax) – live
COAL (instruments of discipline)
CHLOE LULA (aufnahme + wiedergabe)
INVIA (voitax)
MEJLE b2b MILAN HERMESS (mechatronica) WC0016 (allisandnot)
_SATURDAY_
JK FLESH (downwards, pi, inner surface) – live
STANISLAV TOLKACHEV (krill, mord) – live
Samurai Music / Horo showcase
CARL FINLOW (lone romantic, electrix, klang) – live
SECOND STOREY (houndstooth, trust) – live
ALIENATA b2b REKA (killekill, tresor)
SUGAR EXPERIMENT STATION (scnadinavia, shipwrec, varvet) – live
MAX DURANTE (sonic groove)
DJ FLUSH (killekill) T A K A (mord, ldnwht) – live
NOYEAHNO (rag n bone)
YEARS OF DENIAL (death & leisure/khemia) – live
fleisch label showcase
PLATEAU REPAS – live
MR VAST (cack) – live
DJ CHRIS VIDEO YANLING (forbidden planet)
DIWA (://about blank)
HANG AOKI (://about blank)
lecken showcase
AJA
ALIENATA
21 DOWNBEAT
CARL FINLOW
ALTSTADT ECHO
BYETONE
The festival starts on MONDAY at Silent Green, a beautiful former crematorium in the north of Berlin, which has been operating as an art and cultural center for a few years only. Its remarkable octagonal domed room offers the perfect surrounding to host performances outside the usual club context. Raster-Noton's Byetone presents his recent project, which combines his typical rhythmical sound with a projection of spiral floods of colour. Mary Ocher, known for addressing discomforts and tensions in our society with her polarizing performances, appears solo with her beautiful piano playing supporting her stunning voice. MNM, comprised of the Hiroshima born sound artist Mieko Suzuki and Christian Graupner, introduce their multimedia installation/interactive concert, which has been explored in clubs as well as art places like the Centre Pompidou.
---
On WEDNESDAY we head to Griessmühle for a showcase of Eomac's label Eotrax. The label-boss himself presents the world-premiere of his a/v live show 'Reconnect AV' in collaboration with Sal Stapleton. Manifesting the visual representation of his new album, Eomac delves deep into the process of reconnection by using his own dance and body movements as the starting point of this show. The aim is to lead the audience away from technology and back to nature – "from chaos to balance, uncertainty to peace, imprisonment to freedom – reflected through the raw, fragile, powerful, vulnerable human body". Eomac is joined by no-one less than Paula Temple, a fixed constant in the scene for her high-octane hybrid sets, who will release on Eotrax later this year. Nene H., another label newcomer, brings her rebellious approach to music and identity, alongside other killer acts on the bill.
---
The Krake weekend kicks off on FRIDAY daytime at Urban Spree with the legendary Krake Label Boutique, a small record fair bringing together Berlin's underground music labels with around 50 imprints displaying and offering their work in the beautiful outside area. Next to DJ sets and surprise performances rounding off the day, the raffle, which has taken place for the last two years, is a chance to win electronic music production equipment and cool stuff once again! The night opens with "The Quest for a Real Hard Hob". Originally shown at this year's Berlinale, the silent animated movie on the dystopian sci-fi tip is completed by a live score from Andrew Millington on drums and cello, and Dave Senan on electronics. During the night expect extraordinary performances in the vast warehouse-like gallery space of Urban Spree, including a rare live performance from extreme vocalist Tim Exile, a multi-hour ambient jam by Transistors of Mercy, and a sound installation titled 'Sonic Robots' by Moritz Simon Geist, whose robotic sculptures are played live as a music instrument presenting his new album. Also, Onkyo Riegel, a project by Matthias Mayer and Khan of Finland, merge 30 tape recorders playing with live vocals by Khan. While the basement is taken over by DJs showcasing the labels involved in the market, the Concert Room focuses on bands, live acts and DJs experimenting with the darker side of techno. Constantly reinventing himself as a musician, T.Raumschmiere joins forces with 21 Downbeat – an electronic band including several artists with disabilities determined to ignore genre boundaries to arrive at their own explorative take on electronic music. Thomas P Heckmann plays one of his EBM-fueled techno sets in between Aja's psychosexual rhythmic noise and the incredible punk-techno duo Coal. On SATURDAY night Krake embarks onto more than 36 festival hours where anything goes, whether it's electro, techno, acid, wave or miami bass. Griessmühle, one of Berlin's most renowned clubbing institutions, is located right next to the canal. Each of its three floors – Club Floor, Silo, and Garden – has a distinct atmosphere, which complements the musical diversity happening all weekend. Making a rare Berlin appearance, industrial techno pioneer JK Flesh is set to initiate an unrelentingly raw and bass-driven set. Stanislav Tolkachev's live performance demonstrates his mind-twisting approach to dynamic textures and psychedelic layers, while electromastermind Carl Finlow is due to take you on a ride through his impressive repertoire of melodies and sound. Represented by Felix K, Presha and Pessimist, a Samurai Mu sic / Horo showcase is on the cards, Alienata & Reka unite for an in-depth b2b session and Max Durante is guaranteed to take things down the darker route crossing over acid, electro and techno. You'll also encounter post-punk & EBM label Fleisch, featuring Spoiled Drama and Halv Drøm, as well as Lecken, the queer party crew that always casts a positive spell over their loyal crowd. These are just a few highlights next to many more acts that fuel this year's Krake finale.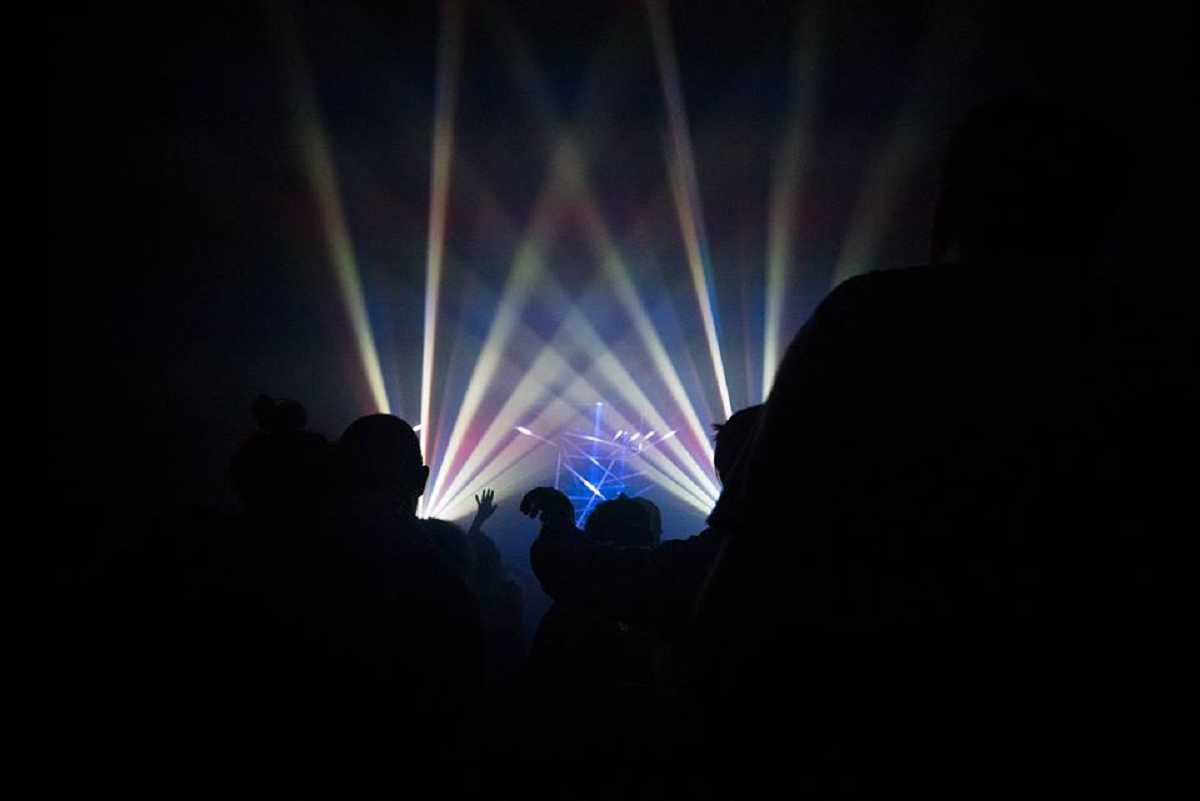 PICS: Marco Microbi
Among many more to be announced, this year's edition premieres Eomac's live show 'Reconnect AV' in collaboration with Sal Stapleton, showcasing the visual representation of his new album. His own body movements being the starting point of this show, Eomac explores the process of reconnection – "from chaos to balance, uncertainty to peace, imprisonment to freedom – reflected through the raw, fragile, powerful, vulnerable human body".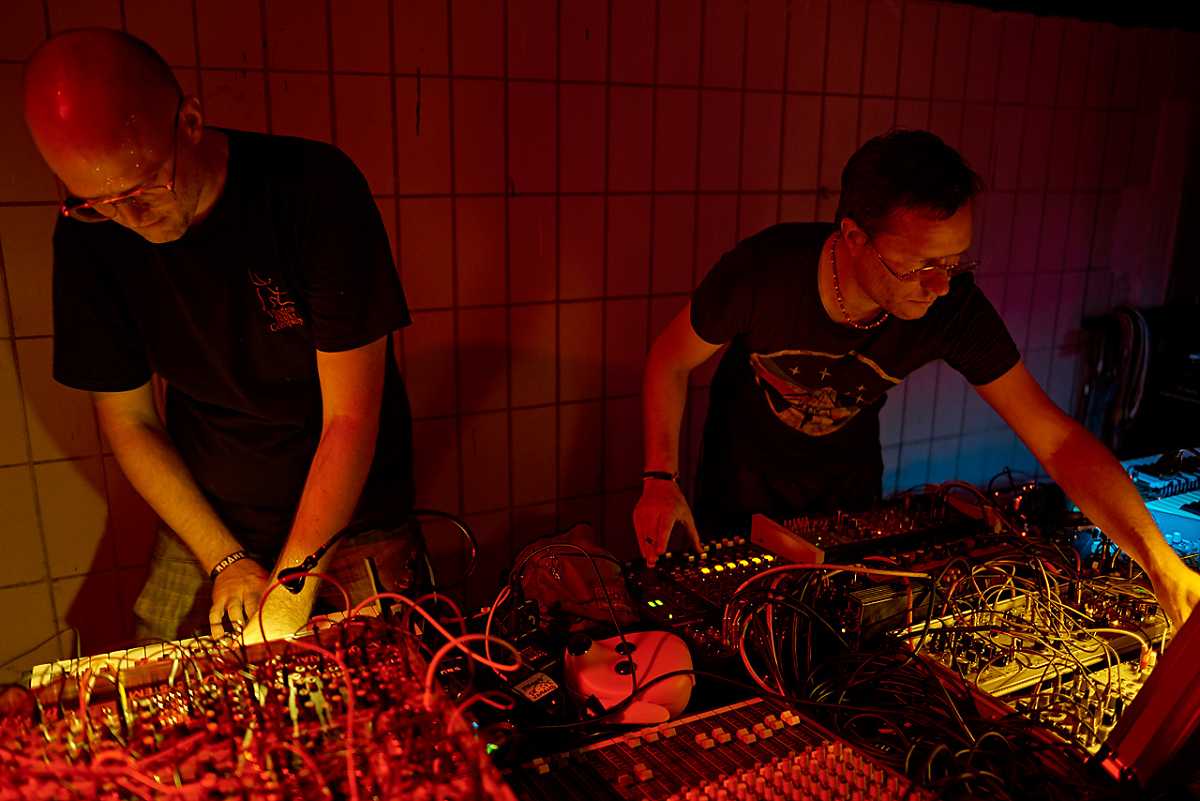 With her label 'Noise Manifesto', music technologist Paula Temple is a fixed constant in the scene as well as an instant initiator of high-octane techno. Tim Exile, one of the industry's most respected inventors of audio equipment and live-performers ever seen, is bringing his gear for an improvised showdown of live sampling where nothing is off-limits. Mary Ocher addresses discomforts and tensions in our society with polarizing performances, crafted from her multimedia music experiments and extraordinary voice. Making a rare Berlin appearance, industrial techno pioneer JK Flesh is set to start an incarnation of unrelentingly raw and bass-driven sounds. Hidden Hawaii label head Felix K joins for an excursion through electronic music that is guaranteed to put a spotlight on his distinct creative process – a combination of synthesis from analog machines, computers and field recordings. The live show by COAL, comprised of techno producer Avarcana and singer Oliver Kohlenberg, is a must-see for anyone who loves their techno with a load of EBM and Punk.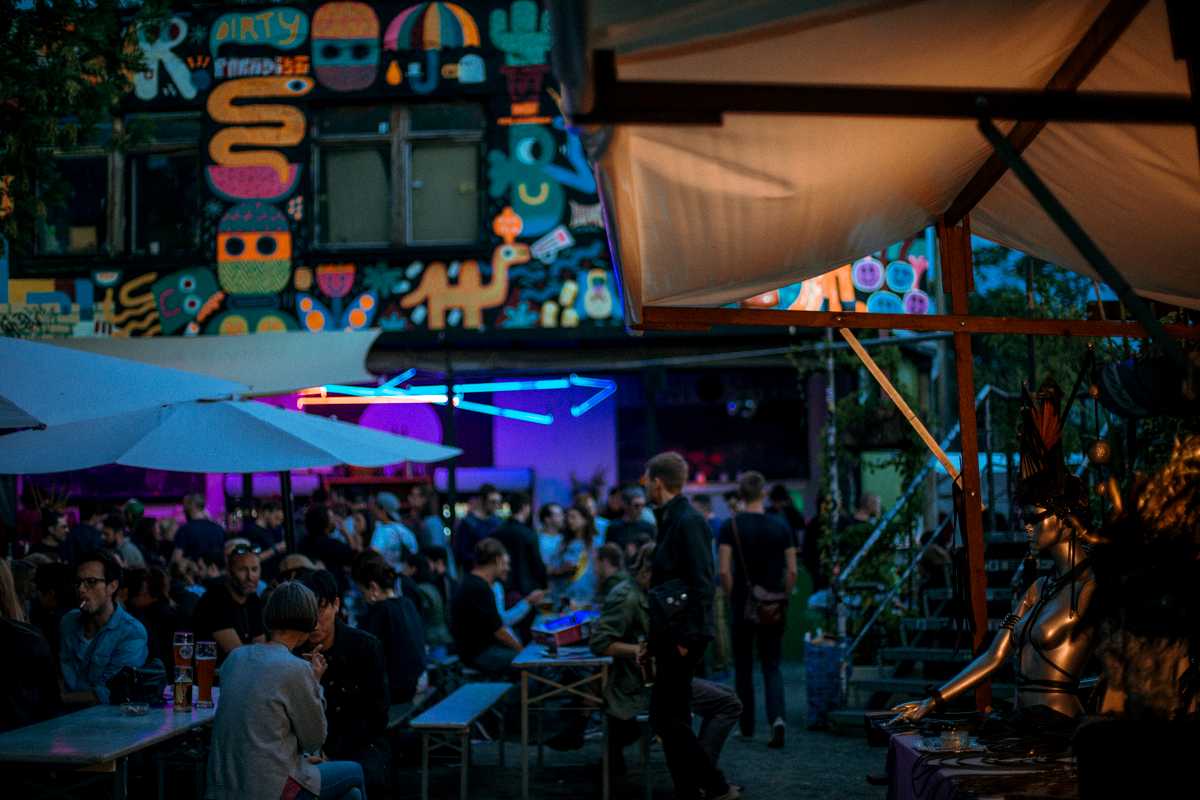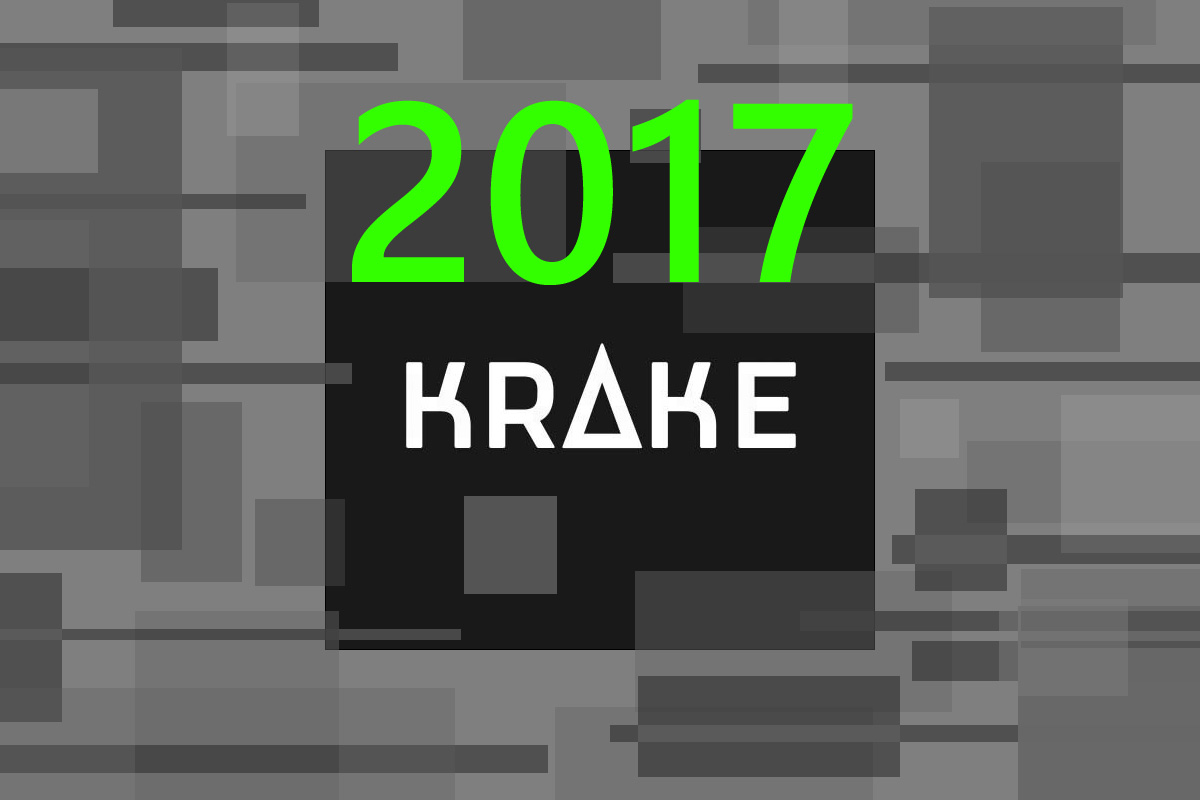 —-2017—-
Mon, 24th of July
DAY I: FESTIVAL OPENING
Silent Green, Gerichtstr. 35 • 13347 Berlin
Wed, 26th of July
DAY II: KRAKE MEETS LUNCHMEAT
Griessmuehle • Sonnenallee 221 • 12059 Berlin
Fri, 28th of July
DAY III: UNDERTOW
Urban Spree • Revaler Str. 99 • 10245 Berlin
Sat, 29th – Sun, 30th of July
DAY IV – V: THE KRAKEN
GRIESSMÜHLE
:: FULL LINE UP ::
__MONDAY: OPENING __
THESE HIDDEN HANDS [hidden hundred] – live A/V –
ANIKA [stones throw] – live –
PHURPA [zoharum | black plagve] – live –

__WEDNESDAY: KRAKE meets LUNCHMEAT FESTIVAL __
SHXCXCHCXSH + PEDRO MAIA [avian] – live A/V –
SØS GUNVER RYBERG + CYCLES [contort] – live A/V –
HRTL + OXOO – live A/V –
CITTY + AELDRYN – live A/V –
LOFN + GABRIELA PROCHAZKA – live A/V –
KREDENC
NINA PIXEL
DASH
__FRIDAY: UNDERTOW__
ADULT. [mute | ghostly international | thrill jockey] – live –
GROUP A [group a] – live –
BETA EVERS [nation | bodyvolt] – live –
KAMIKAZE SPACE PROGRAMME + GESO [mote evolver] – live A/V –
ALIENATA [discos atónicos | killekill]
NEWCLEAR WAVES [mannequin]
MAX DURANTE [sonic groove| kynant]
IAN MAX MAUCH [traum schallplatten] – live –
CHRISTIAN GUNTERMANN [topic drift]
EKSERD [ressort imprint]
MANUEL MÜNSTER [Escapism]
EZURI [voitax]
MARC ASH
SAMUEL GIEBEN [love on the rocks]
LUNA VIOLENTA [instruments of discipline]
MISANTROP [foul-up]
__ SATURDAY | SUNDAY | MONDAY: THE KRAKEN __
LUKE VIBERT [warp | planet mu | hypercolour]
ANCIENT METHODS [ancient methods | aufnahme + wiedergabe]
RADIOACTIVE MAN [asking for trouble | rotters golf club] – live –
DOT PRODUCT + RENATE KNAUP [osiris music | amon düül ii] – live –
TREPANERINGSRITUALEN [aufnahme + wiedergabe] – live –
SUNIL SHARPE [earwiggle | rave or die]
CLOUDS [jahtari | argon]
EMMANUEL [a r t s]
CHARLTON [mord]
RHYW [avian | tar hallow]
SUBHEAD [tresor | sativae] – live –
KONDAKTOR [modal analysis]
ROMANCE DISASTER [circonstances aggravantes] – live –
HOW [drone | gegen] – live –
CEM [herrensauna]
MCMLXXXV [herrensauna]
KATE MILLER [figure third]
MANNELLA [jt series]
KIRSTI [kmah]
RIFTS [werk]
TOWLIE [käften]
VICTOR [magic power]
TIGERHEAD [killekill]
TALLA [no show]
CRISTIAN MARRAS [diskonnect]
SIGNAL DELUXE [blaq | fade] – live –
CINDY LOOPER
This summer the festival will take place for the 8th time and music lovers know we will bring a diverse mix of challenging electronic music – alongside a thoughtfully curated side-program. We will start the festival on Monday in an extraordinary venue, where electronic music doesn't happen on a day-to-day basis: Silent Green, a beautiful former crematorium in the north of Berlin, which operates for the last two years as an art and cultural center. It's remarkable octagonal room with a dome on top offers us the perfect space to present performances outside of the usual club context and give the audience an unique experience of sounds and visuals. The spacious floor is perfect to show performances with big or unusual set ups, like the kind of Phurpa with their selfmade instruments, some even made of real bones, or Anika. The high ceiling allows us to adjust extended screens, where visuals can even act more stimulant.
On Wednesday our friends from Lunchmeat Festival in Prague will take over Griessmuehle and present their own night. Besides bringing a well-curated line up, they will show what they're best known for: an extraordinary light design concept of precisely crafted levels and degrees of darkness. Stay tuned!
Thursday will be the day you can rest your aching bones before we will kick off the weekend on Friday at Urban Spree. We will host the legendary Krake Label Boutique there again where Berlin labels and crews can represent themselves in the outside area of Urban Spree, while inside the geeks will get their proper delights with DIY-synth building and other workshops. For the night we will turn the whole venue into a big showcase of the Berlin scene with showcase slots for some of the labels and their most interesting artists. Additional to that the Gallery Room will host concerts of some of the finest electronic bands we could think of at the moment: Detroit's one and only electronic wave band ADULT., Munich's Beta Evers and Japanese experimental band Group A.
From Saturday to Monday morning The Kraken will mark the peak of the festival with a 36hrs+ nonstop party at Griessmuehle, which offers the perfect setting for an extended party with its different floors and a seemingly never ending courtyard right next to the canal, which offers a lot of space for a little rest under trees from all the techno-electro-acid-wave-housedisco-madness we are going to make happen inside. Amongst the many highlights there will be the world debut show of Dot Product with Renate Knaup from Amon Düül II, a powerful goth/doom live performance by Trepaneringsritualen, and the mechanical sequencer by Bam Bam.
—-2016—-
KRAKE FESTIVAL 2016 is taking shape!
Here comes the first announcement about the structure of the festival and the first confirmed artists. We open the festival at Urban Spree, an amazing venue which combines industrial aesthetics with a sweet, personal DIY flair. Besides having a world debut show by Transforma & Anno Stamm (alias Anstam) we are exceptionally proud that we could allure the UK based X-Ray Audio Project with their presentation of their research about the first ever existing bootleg culture, which developed in Russia in the 1940s, where music was illegally copied on used xrays stolen from hospitals. Apart from their presentation some rare pieces will be exhibited and a cut on an x-ray will be produced live. Our weekend we will kick off on the two floors of Suicide Circus with a strong focus on the interface of techno and electro with punk. For Saturday and Sunday we will use a new venue: Grießmühle in Neukölln, one of the most underground places of the Berlin scene today, rough, loud and dirty – but with the appeal of a place run by people with passion. During daytime you wll be able to browse through records of selected electronic music labels, at night you will find the label's artists playing on one of the many floors there. Additionally to the musical programming there will be other special offerings such as a DIY workshop for building your own snythesizer, a screening of "I dream of wires", the legendary documentary about the history, demise and resurgence of the modular synthesizer, performances and much more.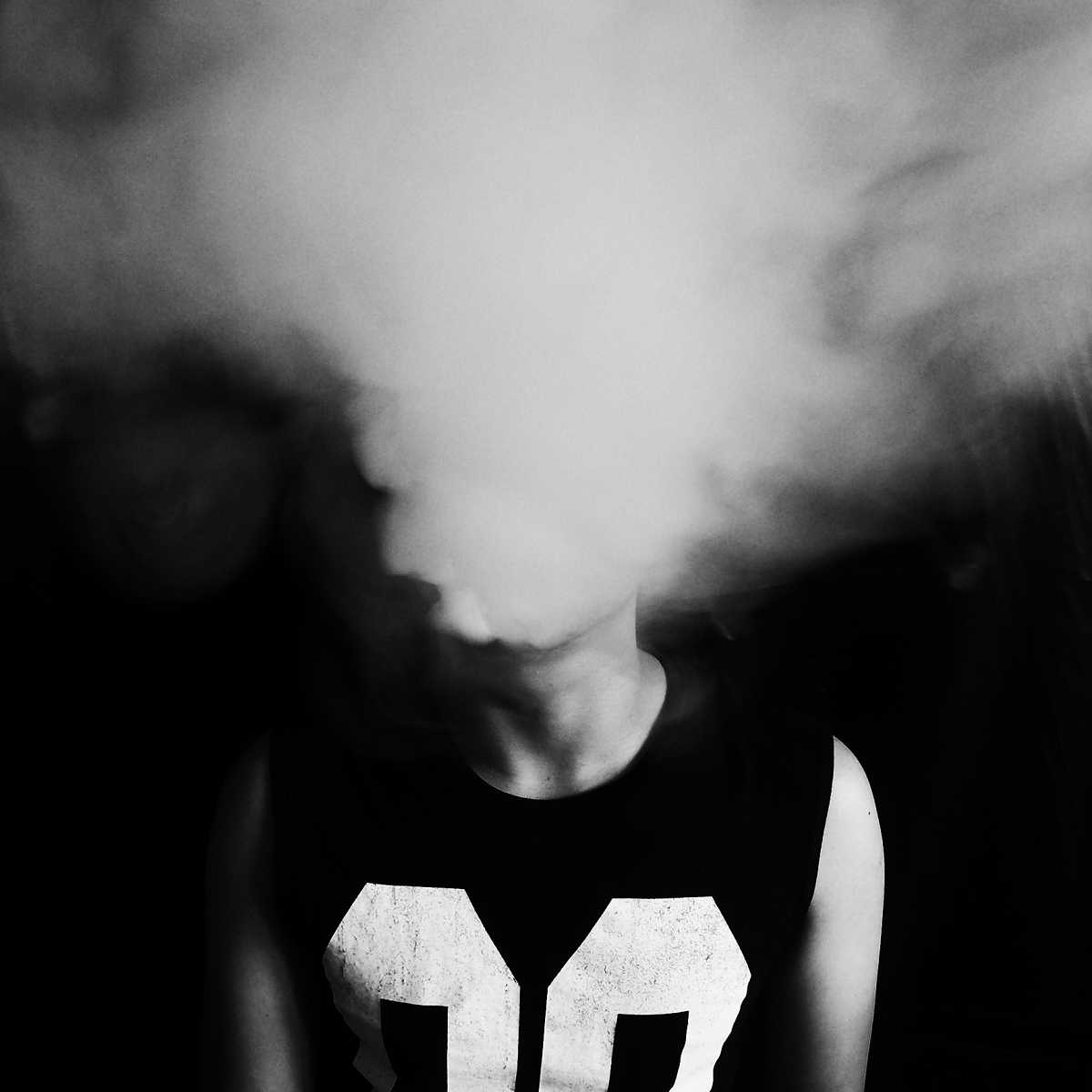 wed, 27.7.2016
KRAKE FESTIVAL OPENING
@ URBAN SPREE
::::::::::::::::::::::::::::::::::::::::
We open the festival at Urban Spree, an amazing venue which combines industrial aesthetics with a sweet, personal DIY flair. We are exceptionally proud that we could allure the UK based X-RAY AUDIO Project with their presentation of their research about the first ever existing bootleg culture, which developed in Russia in the 1940s, where music was illegally copied on used x-rays stolen from hospitals. Apart from their presentation some rare pieces will be exhibited and a cut on an x-ray will be produced live.
Besides this we will present a world debut show by TRANSFORMA & ANNO STAMM (alias Anstam), a performance of broken vinyl and record players by VINYL, TERROR & HORROR, raw junk analog digital techno garage bass by outstanding live performer Thomas Mahmoud Zahl alias M-F-X plus a whole bunch of other djs and live acts, who we find outstanding.
LECTURE & PRESENTATION
19:30
X-RAY AUDIO pres. MUSIC ON BONES
+ LIVE RECORDING AND CUT ON X-RAY w/ surprise band
……..
LIVE ACTS & PERFORMANCES
20:30-01:00
WSR (contort) – live
VINYL, TERROR & HORROR (performance)
ANNO STAMM & TRANSFORMA – a/v live show
M-F-X (telepathic bubblebath) – live
……..
CLUB FLOOR
24:00-end
MONYA (corresponding positions) – live
TAPIRUS (midnight shift)
DAITO & ELAD MAGDASI (frontleft records)
SAINT MAURICE (ordo viatorum, enfant-terrible)
……..
GARDEN FLOOR
D.B.D.D.H.K.P. (t.a.f.k.a.f.f.)
+ more
//////////////////////////////////////////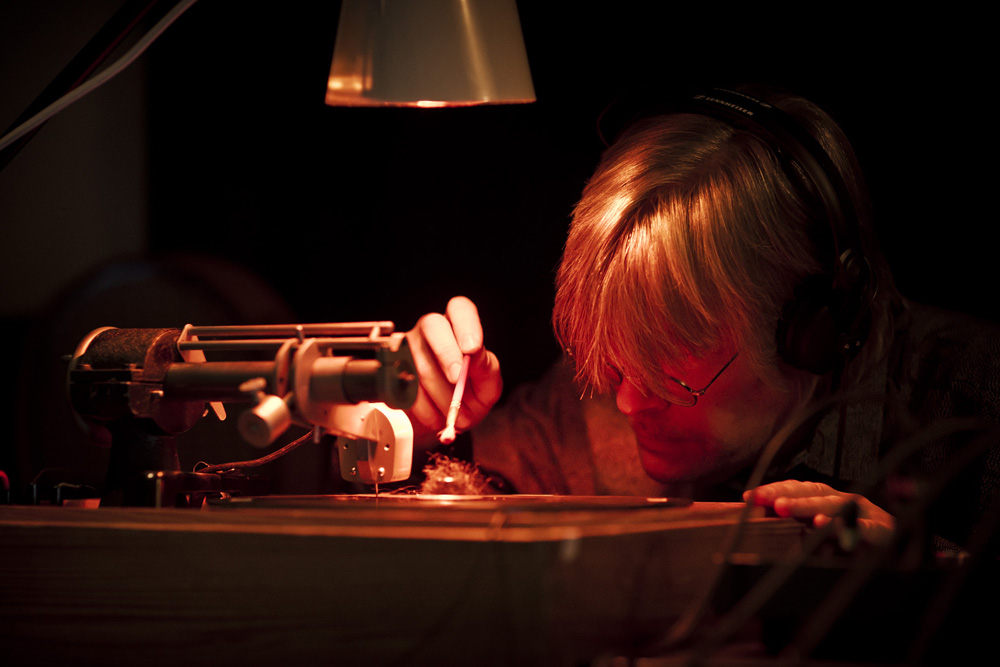 fri, 29.7.2016
KRAKE CLUB NIGHT
@ SUICIDE CIRCUS
::::::: mainfloor
ALEC EMPIRE (atari teenage riot, digital hardcore)
SAMUEL KERRIDGE (contort)
CODEX EMPIRE (aufnahme + wiedergabe) – live
FALLBEIL (hafenschlamm, contort yourself) – live
KUNO & SPACE INVASION (terminal operations)
:: visuals:
THE29NOV FILMS
::::::: open air floor
CURSOR MINER (lo recordings, don't) – live
VERTICAL 67 (acroplane, vortex) – live
DJ GLOW (trust)
WORDS (futurism)
MEJLE (mechatronica)
After opening the festival at Urban Spree on wednesday, Krake Festival will kick off the weekend on the two floors of Suicide Circus with a programming, which is as much punk as it is techno: ALEC EMPIRE's band Atari Teenage Riot fused anarchist, anti-fascist and anti-Nazi vocals with techno and created a style which they called Digital hardcore. We are excited to have him play tonight!
SAMUEL KERRIDGE is the man behind Contort, a high profile label whose aesthetics can most easily be described as post-punk, offering dark and blurred perspectives on today's society, visually as well as musically. His extended dj sets are known for the variety of dark styles which he includes into his sets, whether it's punk, wave, drone and sheer noise.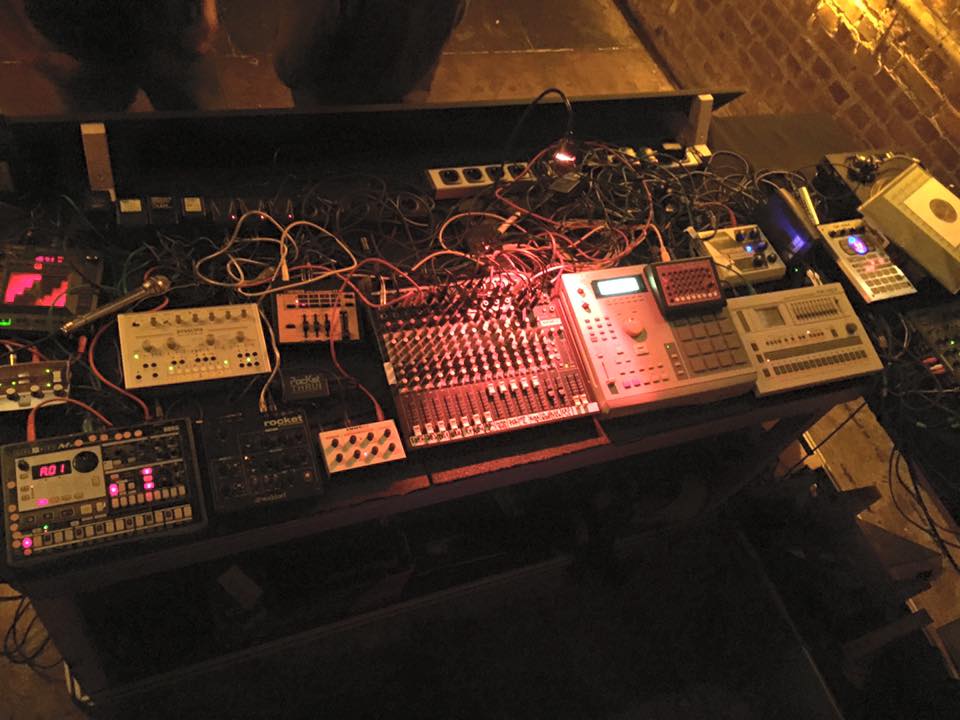 FALLBEIL is a duo from Hamburg, which is known for their extremely distorted slow and heavy electro. They usually bring a whole bunch of instruments incl. tape delays and other out-dated stuff to create their hard-hitting slo-mo grooves. British producer CODEX EMPIRE comes from the renowned Aufnahme+Wiedergabe stall and presents his mix between industrial and straight techno. Berlin's newcomers KUNO & SPACEINVASION round the whole thing off – they all have found their place on the wide scale between punk and techno.
Visionary THE29NOV FILMS will accompany this soundtrack with the matching motion pictures.
As a contrast to this dark show-off indoors, on the open air-floor we have VERTICAL 67 with his melodic electro and CURSOR MINER with his humouristic fun mix of bass-heavy techno and electro as live acts, being interrupted by Neukölln's DJ WORDS and The night will be closed by DJ GLOW, a dj legend from Vienna's scene from the 90s, who is still hot on the wheels with his outcast label Trust.
//////////////////////////////////////////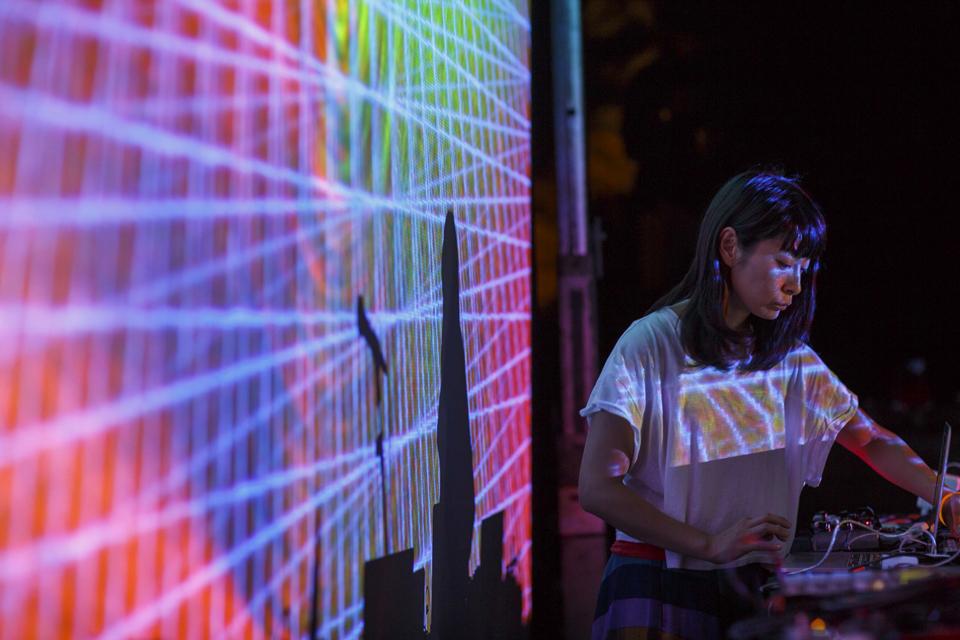 sat & sun, 30. & 31.7.
THE KRAKEN
@ GRIESSMÜHLE
::::::::::::::::::::::::::::::::::::::::
For Saturday and Sunday we will use a new venue: Grießmühle in Neukölln, one of the most underground places of the Berlin scene today, rough, loud and dirty – but with the appeal of a place run by people with passion. During daytime you wll be able to browse through records of selected electronic music labels, visit a DIY workshop for building your own synthesizer or watch a screening of "I dream of wires", the legendary documentary about the history, demise and resurgence of the modular synthesizer, performances and much more.
At night you will find the label's artists playing on one of the many floors there indoors and outdoors. From weirdo electro to dark industrial techno, from new wave to house and IDM, everything will be there.
Come on down with us!
::: LABEL BOUTIQUE
14:00-21:00
We have invited a bunch of independent music labels who fit our taste. Do some record shopping, meet and greet or just hang out with the following labels:
Arboretum, Aufnahme+Wiedergabe, CLFT, Code is Law, Corresponding Positions, Countercharge, Crazy Language, Figure, Freund der Familie, Fullpanda, Hafenschlamm, Hypercolour, Hypnus Records, Killekill, Kynant, Mechatronica, Monolith, Mord, Mindwaves, Raster-Noton, Readymade Distribution, Sample & Hold, SolarOne Music, SVS, Terminal Operations, Illian Tape, Topic Drift, Trust, Unknot, Voitax, Wavereform, Workshop + many more
Please note: We are organizing a raffle (tombola) with interesting prizes by the labels plus some special prizes by Native Instruments, Sennheiser and others.
All profit will go to these two organizations who help refugees in different ways: www.cadus.org & www.medibuero.de
+ DIY SYNTHESIZER WORKSHOP by Leaf Audio. Very limited tickets available here: https://www.killekill.com/shop/p-260-krake-festival-pass-2016-workshop/
+ TURNTABLE NOISE ORCHESTRA – A special vinyl performance by Max Durante
+ DJs all day long
————-
::: FILM SCREENING: I DREAM OF WIRES
22:00
A legendary documentary about the history, demise and resurgence of the modular synthesizer, featuring interviews with over 100 modular musicians, inventors and enthusiasts, including Trent Reznor (Nine Inch Nails), Gary Numan,Vince Clarke (Erasure), Morton Subotnick, Chris Carter(Throbbing Gristle), Daniel Miller, Carl Craig, Flood, Cevin Key (Skinny Puppy), James Holden, Factory Floor,Legowelt, Clark, John Foxx and Bernie Krause, as well as modular manufacturers Doepfer, Modcan, and Make Noise.
————-
music programming starts: 23:00
::::::: Live Acts:
CEEPHAX ACID CREW (rephlex, waltzer) – live
KYOKA (raster-noton) – live
ANSOME (mord) – live
THE EXALTICS (solar one music, bunker) – live
DEZ WILLIAMS (shipwrec, killekill) – live
SYL KOUGAÏ (hymen records, schematic) – live
ANNA BOLENA (homopatik) – live
MOGANO (arboretum) – live/dj hybrid
BUNAI CARUS (mindwaves) – live
+ more
::::::: DJs:
BAS MOOY (mord)
MAX DURANTE (sonic groove)
ALIENATA (killekill, kat channel)
JASSS (mannequin)
REKA (tresor)
PAÁL & EZURI (voitax)
HOPS (hardwax)
SEBASTIAN KÖKOW (the29nov films)
UNHUMAN & SIRIO GRY J (monolith, liber null) – b2b dj set
LARS HEMMERLING (lada, fullpanda, dock)
NO FRILLS (werk)
PAT FLANDERS (mindwaves)
& more
::::::: 12 hour modular jam session feat.
ANDI TEICHMANN
OLAF GIESBRECHT
BACK TO THE LAB
J. MANUEL
+ more
::::::: Art Performances & Installations
SOUNDPANZER – performance by Nik Nowak
LUNCHMEAT – light installation
MARIA PSYCHO – body performance
+ more
—-2015—-
s sound featuring Eomac, Arad, Kamikaze Space Programme, Bintus and last but not least UNTOLD, who we consider one of the most progressive producers in electronic music of the last years. He has a new extremely reduced A/V show, which we are super excited about. Second highlight of the night is an electro floor, headlined by legendary project HYPNOBEAT who "invented techno in the early 80s" as they modestly claim. True or not, their percussive session with uncountable drum machines is a unique experience.
Anyway, besides particular acts here and there, the most special thing about this night, is the diversity we can offer with all the little Berlin networks that we are including. The atmosphere on this huge playground right in the middle of the city was something that left me standing with my mouth open again and again last year.
SUICIDE CLUB FLOOR
Suicide Circus & Urban Spree
Das Krake Festival ist dieses Jahr noch umfassender als die letzten und mit einem eindeutigen Fokus auf Berliner Netzwerke, inklusive Sameheads, Robot Army, Bodies etc. Insbesondere möchte ich auf die Ausstellung hinweisen, welche die ganze Woche hindurch im Urban Spree stattfindet. Der Labelmarkt am Dienstag und die Workshops am Donnerstag runden die Sache ab.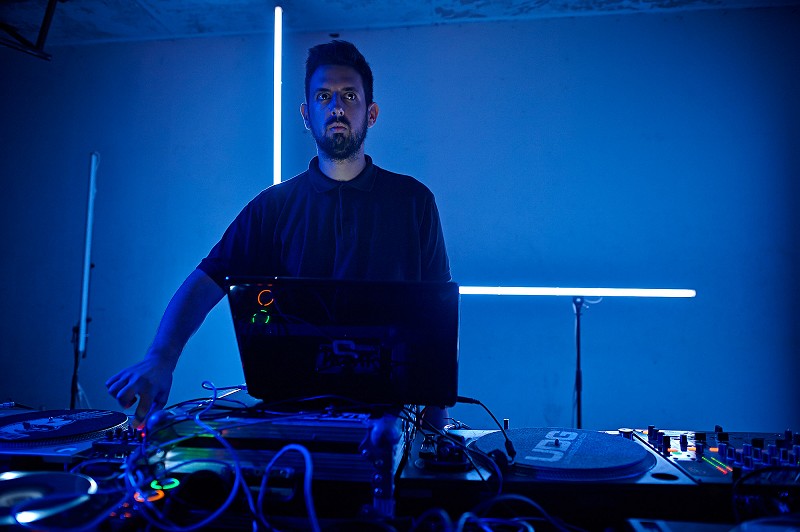 mon, aug 3rd – sat, aug 8th, open 14:00-20:00
KRAKE ART EXHIBITION
Urban Spree
feat works of
ROBERT HENKE
CHRISTIAN MORITZ GEIST
ARISTIDES GARCIA
JULIA DROUHIN
ANNA LUELLA ZAHNER
…
mon, aug 3rd
KRAKE OPENING
Urban Spree
doors open: 18:00
entrance fee: donation
DAT POLITICS (sub rosa, chicks on speed) – live
5XL (magic power) – live
HURON (crazy language) – live
AXIOM (crazy language)
SUBKUTAN (institut für Zukunft)
For the opening night of the festival we usually try to book a line up of live performers, experimental visual arts plus some special gimmicks to provide a night which is as wild and eclectic as the festival itself. This year we have DAT POLITICS from France who for us is one of the most interesting electric bands on the planet. Their combination of a garage band-like approach to electronic music with a finesse in production is just great! After several albums they were a bit out of focus lately, but there will be a new album coming soon plus a remix for our personal super-hero David Lynch, so the timing seemed perfect to finally include them. We are looking forward to one of their hot-wired and partly chaotic live shows, which we love so much. Another highlight of the opening night will be 5XL, a collaboration of 5 young musicians, who are all involved in other successful musical projects and use this alias for techno live jams of unheard raw energy on meters of hardware machines. Expect some serious madness coming from these young folks! Also we will open the Krake art exhibition that night, which will be open all week long. This exhibition is a new thing to us and we are super-excited about it! Amongst many others it will feature "Destructive Observation Field" by Robert Henke, a mulit-colour laser beam burning a plastic plate creating expanding and contracting forms which have a semi-organic appearance. A piece that fascinated us for a while already.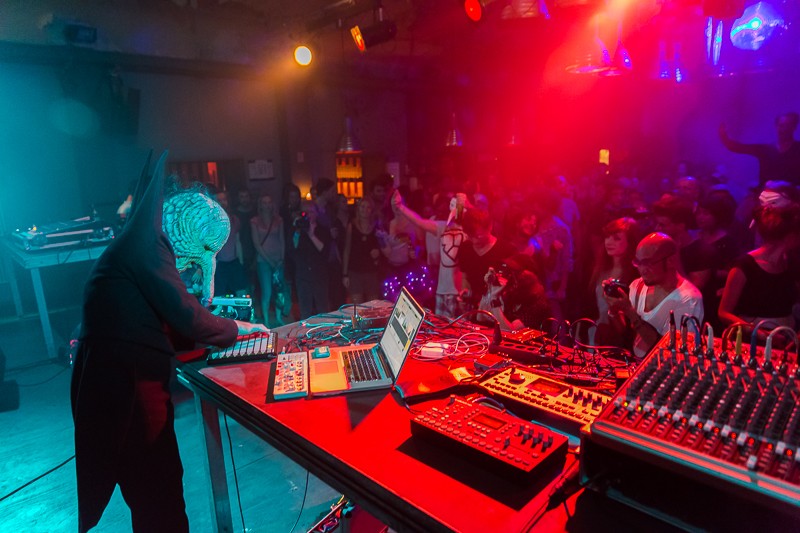 tue, aug 4th
LABEL BOUTIQUE
Urban Spree
doors open: 14:00
entrance fee: 3€
In order to cre­ate a plat­form for Berlin's vivid elec­tronic music scene we con­tacted our favourite Berlin labels, record stores and agencies to set up this market, where you can browse their releases and merchandise for rarities and goodies. The mar­ket will be accom­pa­nied by dj sets, a panel on music rights management in modern times and a live performance by Julia Drouhin, who cre­ates choco­late records with hits from dead musi­cians, which can be heard and eaten by the audience. Also the art exhi­bi­tion will be open all day long.
wed, aug 5th
BODIES & MINDS
Berghain Kan­tine
doors open: 20:00
entrance fee: 15€
body performances by:
FEDERICA DAURI & STEFANO TAIUTI
ambient dj set: JOANA (werk, bodies)
live sets:
INNER8 (undogmatisch) – live
KEN KARTER (kript, sa monad series) – live
killekill takeover:
ALIENATA (killekill, snuff trax)
DJ FLUSH (killekill)
FIST VAN ODOR (killekill)
The Wednesday night at Berghain Kantine is a classic for us. This is where the whole KILLEKILL story started and this night has been part of every edition of the Krake Festival so far. Whatever happens contentwise, this night is something special for us with its intimate atmosphere and all the fans and friends coming down.
For this year we are cooperating with BODIES, a Berlin collective which has been setting up a few nights in Berlin lately combining extreme body performances and techno. They have been setting up a few nights only until now, but the result was impressive every time. So we are curious what they will come up with for us. On the musical side of things we present live sets of INNER8 and KEN KARTER, before, later in the night, the Killekill djs will take over: ALIENATA, who has built up a solid reputation with her extraordinary selection and outstanding sensibility for the crowd, Killekill boss hog DJ FLUSH and FIST VAN ODOR whose mixes have names like "I smear butter on your belly" or "eating a horse". He is a freak and he'll teach you how to be one, too, tonight!
thu, aug 6th
MUSIC PRODUCTION WORKSHOPS
by Ableton
Urban Spree
doors open: 14:00
entrance fee: free entry, registration via Eventbrite
You are invited to a day of creative workshops and music-making hosted by Ableton at Krake Festival. EOMAC and ARAD – who make up the duo Lakker – will present in-depth track deconstructions and insights into performing on stage with Live. Ableton Product Specialist Jesse Abayomi will demonstrate Ableton Push and its workflow, and workshop participants will be able to try out Push for themselves at the Push playground. To round things off, The Ableton User Group Berlin will present a live laptop/hardware jam, hosted by Ableton Certified Trainers Maya Sternel and Brian Smith. Online registration is free through Eventbrite.
fri, aug 7th
KRAKE CLUB NIGHT
SuicideCircus Berlin
doors open: 23:00
entrance fee: 18€
suicide club floor:
SENDAI (time to express) – live
CASSEGRAIN & TIN MAN (killekill) – live
ELECTRIC INDIGO & THOMAS WAGENSOMMERER – a/v live show
THE29NOV FILMS live visuals & SEBASTIAN KÖKOW dj set
MONDKOPF – a/v live show
BALAS & FABIAN GARRIDO (werk)
TALLA KOVICS (ifz)
open air floor:
rROXYMORE (noise manifesto) – live
EMIKA (emika records)
VINILETTE (the hum)
SÖREN MIEHE (our hobby is different)
BASTUS (our hobby is different)
On Fri­day, we get to the final stage and kick off the Krake weekend! One of the performances I am looking forward to the most, is CASSEGRAIN & TIN MAN, a coop­er­a­tion between the Greek/British/Turkish/Asian duo Cassegrain and Tin Man from Vienna, who in their col­labs have com­bined both their dis­tinc­tive sounds — clas­sic con­nois­seur acid and mod­ern techno — to something really special. After some out­stand­ing releases they have finally set up a live show together, and we are really proud and to have them. ELECTRIC INDIGO is undoubt­edly one of the most shin­ing peo­ple in techno music for us. Leav­ing the fact, that she is one the first major player in techno for over 20 years aside, she is also an artist search­ing for new chal­lenges and fields con­stantly, with­out ever lean­ing back and get­ting cosy in the com­fort­able couch of suc­cess. We are proud to present her coop­er­a­tion with the Aus­trian visual artist THOMAS WAGENSOMMERER, a sub­tle piece explor­ing the pos­si­bil­i­ties of organic growth and change in elec­tronic music. MONDKOPF's coop­er­a­tion with a French visual artist, the video col­lec­tive THE29NOV FILMS and many more will be on duty that night — indoor and outdoor. Besides all the other great acts we have indoor we are particularly looking forward to rROXYMORE's performance on the open air floor. The recording of her Boiler Room show really fascinated us. Super subtle house with an experimental touch, her beautiful voice and all that performed in a proper live manner – just great!
sat, aug 8th
THE KRAKEN
Sui­cide Cir­cus & Urban Spree
doors open: 23:00
entrance fee: 20€
The Sat­ur­day undoubt­edly is the peak of the fes­ti­val, where we combine the professional club situation of Suicide Circus with the DIY style of Urban Spree. Cross­ing all over from sub­tle elec­tron­ica and ambi­ent to the freaki­est shit in techno and elec­tro, this night will be a four­di­men­sional blast filled with great music, out­stand­ing visual art and every­thing that goes in between categories. There is a floor focussing on UK Bas
UNTOLD (hemlock) – a/v live show
BINTUS (power vacuum) – live
EOMAC (killekill, lakker) – live
KAMIKAZE SPACE PROGRAMME (mote evolver) – live
ARAD (electric deluxe, lakker)
SOLARIS (ifz)
XVII (ifz)
Dance music is dead? Well, there are certain people who definitely still push the envelope!
Wether you call it techno, electro or bass music – we have gathered some of them for you tonight.
URBAN SPREE CONCERT ROOM
HYPNOBEAT (James Dean Brown & Helena Hauff) – live
EKMAN (berceuse heroique) – live
NIGHTJARS (enlightened wax) – live
UMWELT (new flesh)
GEN.HECTIC (Metaphysik)
On this floor we present a killer line up of international electro artists, headed by legendary project HYPNOBEAT who "invented techno in the early 80s" as they modestly claim. True or not, their percussive sessions with uncountable drum machines are a unique experience.
SUICIDE GARDEN hosted by SAMEHEADS
GATTO FRITTO (international feel, fritto morto)
SKISM (wasn & wunderwaffel)
VERA MONA (berlin) – live
This floor will be hosted by the Neukölln-based Sameheads Berlin Berlin crew, a col­lec­tive, which is defined by its unique blend of creative perspectives and fiercely independent production values. Based in Berlin since 2006, Sameheads provide a setting where artists with backgrounds in Fashion, Art, Music, Film and Media converge, collaborate and influence each other's creative approach. Edgy, experimental cross-pollination with one eye on the role art can play in cultural exchange and integration. They have brought together a fine selection of artists presenting long lost Euro­pean disco tracks, pul­sat­ing con­tem­po­rary elec­tronic jams and exper­i­men­tal live showcases.The dj set of Greek dj and producer KONDAKTOR from last year was a revelation. So in the morning hours we leave this floor to him again to take you on an eclectic trip through his musical world.
ROBOT ARMY FLOOR @ URBAN SPREE BASEMENT
BAEKS
KRIEK
HERR SCHNEIDER
Robot Army – A Berlin col­lec­tive which truly knows how to rock a floor. All Tre­sor res­i­dents of the 90s, these guys will bring their punky base­ment techno to our fes­ti­val. We are proud to have them here. Put on your danc­ing shoes, and beware of seri­ous dj skills on this floor!
URBAN SPREE GALLERY
In the Gallery the Art Exhibition will be accessible all night long featuring another Disco Ghost performance by Julia Drouhin.
As another special there will be a patch wrestling competition. Think geeky nerds tweaking their modular systems, think the World Wrestling Federation – think it together and you are almost there.
MFOC FLOOR @ URBAN SPREE GARDEN
RALF KÖSTER (mfoc, golden pudel club)
ALEX SOLMAN (mfoc, golden pudel club)
MFOC = Music for our Children, Mother Fuckers of Califonia or Musik Fetischisten Ohren Charakter. For 20 years, every Sunday night at Hamburg's Golden Pudel Club, MFOC is coming to Berlin's Krake Festival! Alex Solman, best postcard painter since the war, and Ralf Köster, a toothless E-Musik-monster will bring their armchair techno, deep-flying drones and senile insomnia all night long. Might be good or special. Or not.
sun, aug 9th
CLOSING PARTY
Lokdock Berlin
—-2014—-
4. bis 9. August: KRAKE FESTIVAL 2014 @ Berghain Kantine, Suicide Circus & Urban Spree
For 2014 the Krake Festival is coming up with a totally new set up. For the main event on saturday we cooperate with the Urban Spree Gallery, which is located next to the Suicide Circus and combine their areal with that of Suicide Circus to offer you a massive festival place to wander around between several floors full with music and arts. A thing like this offered in the centre of the city is extraordinary and will make this year's edition an unforgettable event. For now, here is a rough outline of the festival as a whole. More details to follow. Stay tuned!
KRAKE is an annual Berlin based fes­ti­val for chal­leng­ing elec­tronic music. Krake means octo­pus and the fes­ti­val is organ­ised in a com­pa­ra­ble way: reach­ing out to selected loca­tions dur­ing one week pre­sent­ing the best in elec­tronic music, what­ever style it is. The fes­ti­val is not huge, not expen­sive, does not have big spon­sor­ing deals or four dif­fer­ent colour area passes. It's just a good and so far suc­cess­ful try to bring back the focus on artists who dare to step off the beaten tracks. A fes­ti­val for music lovers.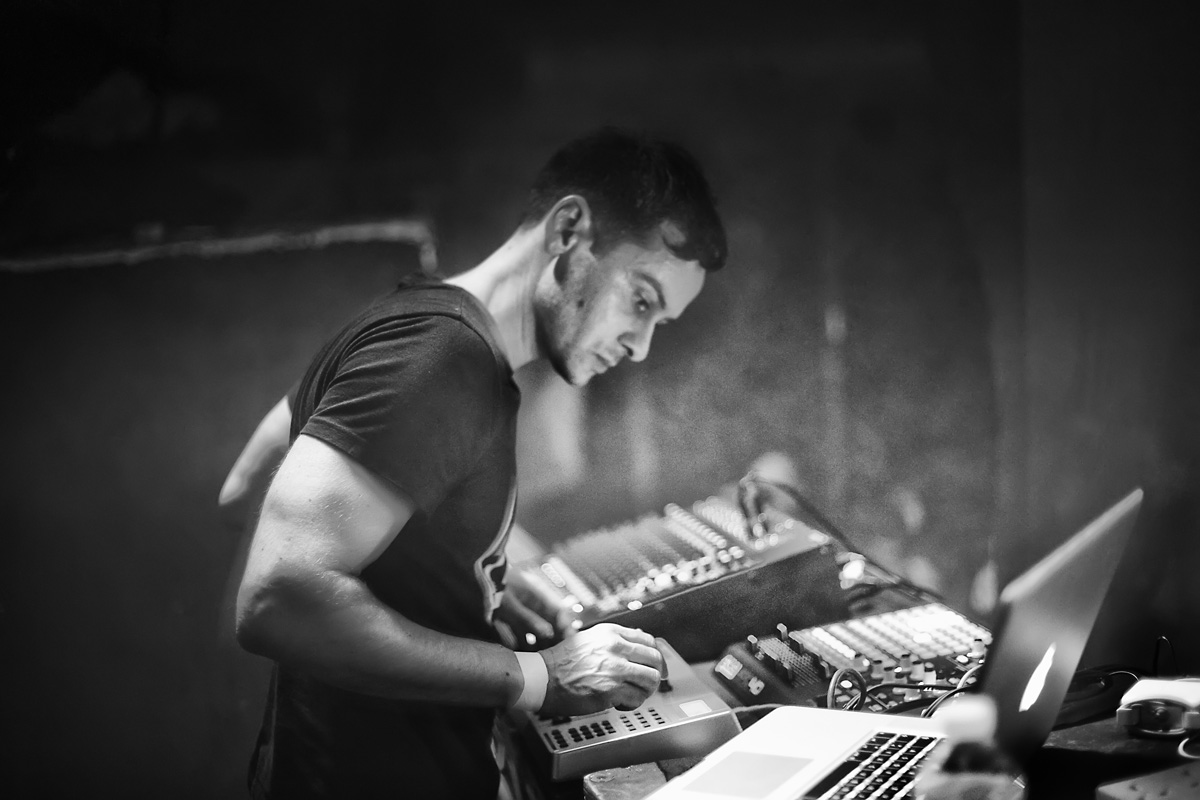 monday, aug, 4th
KRAKE FESTIVAL DAY I: OPENING
Urban Spree Gallery // doors open: 20:00 // cost: 12€ Advance, 15€ Ticket Box
We open the festival with an arty night, presenting live performances of outstanding artists. The Urban Spree Gallery is an amazing venue, combining industrial aesthetics with a sweet, personal DIY flair, perfect for our opening.
TRANSFORMA are a video collective mostly known for their work for Apparat but also for Deutsche Theater and many others. They mostly work with real footage of mostly natural materials that they produce and project in real time. For Krake they cooperate with NACKT, a live music performer of rarely seen quality, who will improvise on the grand piano plus effects and other instruments to the morbid pictures that Transforma produce.
THE NEST are a group of musicians from Cologne and Berlin consisting of members of Bohren & Der Club Of Gore, Desmond Denker and Tannhäuser Sterben & Das Tod. "Highly minimal and with due attention to space and atmosphere, 'Music For Drivers' is poised with a sharp tension between contrasting organic and mechanical sound sources; field recordings lend an unpredictability and sense of atmospheric breadth while their patiently attuned playing paints the space between with ethereal, otherworldly strokes of synthesizer, saxophone and electronics, constantly morphing between moods which are never quite just dark and light, maybe best described in terms of psychedelic, hallucinatory light shows." said Boomkat about their first album. We are awaiting their performance following their second album released in june 2014 on Album Label.
Third live act of the night KHAN takes the audience into a totally different direction. A nun seeking enlightenment. Khan as a male hustler including his own phone sex line on 1-900 Get-Khan. His pop fueled live shows often playing with gender roles are sought after for a reason.
As a little extra the robots taking part in the TERMINATOR TOURNAMENT on saturday will be showing off on the robot catwalk so you know which one to bet on!
line up:
TRANSFORMA & NACKT pres. GRÄTE – live
KHAN (I'm single, album label) – live
THE NEST (album label) – live
+ show off of the robots of the
TERMINATOR TOURNAMENT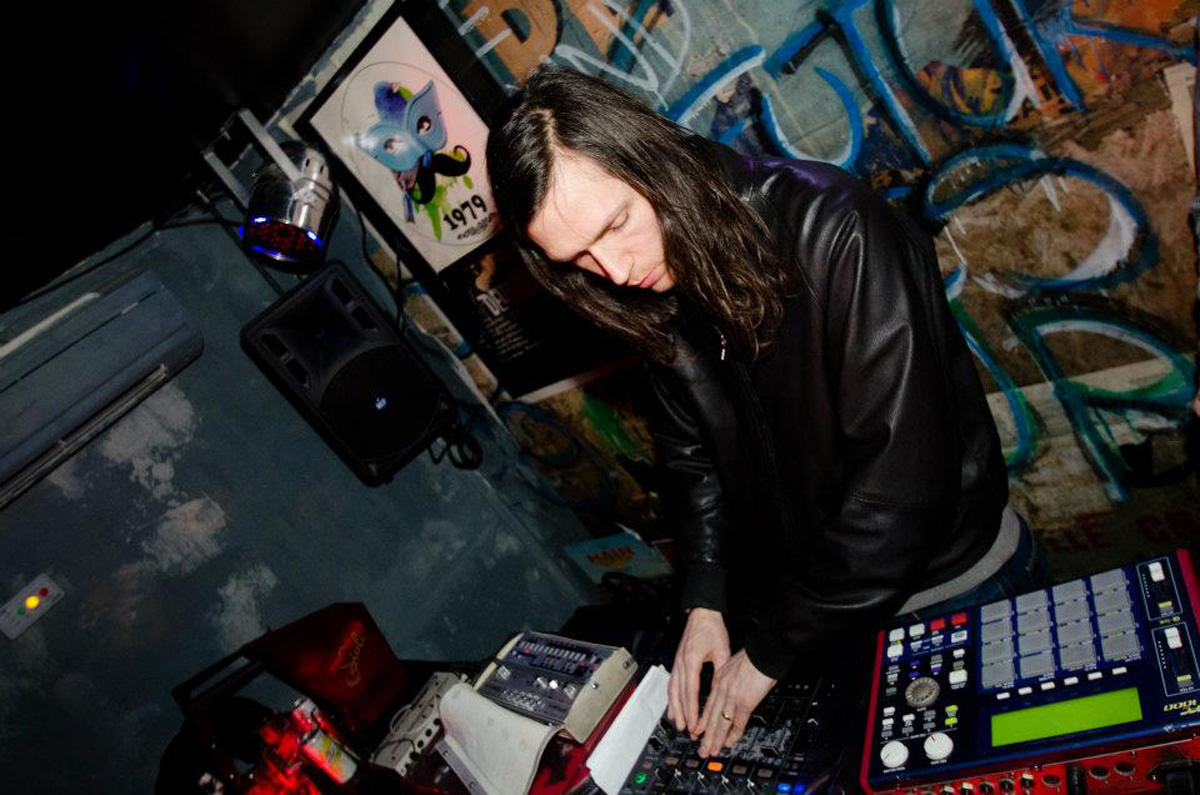 wednesday, aug 6th
KRAKE FESTIVAL DAY II: MINDWAVES MUSIC vs. CRAZY LANGUAGE vs. KILLEKILL
Berghain Kantine // doors open: 20:00 // cost: 12€ advance, 15€ ticket box
The wednesday night at Berghain Kantine is the classical Krake night. This was where the whole Killekill story started, and a night in this cosy venue was part of every edition of the festival so far. This year Killekill meets up with the labels of two close friends to the Killekill family: Crazy Language and Mindwaves Music. Both labels stand for a daring approach to electronic music, Mindwaves Music focussing on playful electronica and IDM, Crazy Language on more abstract tunes. Combined with a small proper Killekill line up, and a reading of club related stories of selected contemporary German authors this night will cross it all over from intellectuality to pure dancefloor madness.
line up:
mindwaves music artists:
SOFUS FORSBERG (mindwaves music) – live
KARSTEN PFLUM (mindwaves music) – live
crazy language artists:
LOGICAL DISORDER (crazy language) – live
SK'P (crazy language) – live
AXIOM (crazy language)
killekill artists:
NEIL LANDSTRUMM (killekill) – live
HANNO HINKELBEIN vs DJ FLUSH (killekill)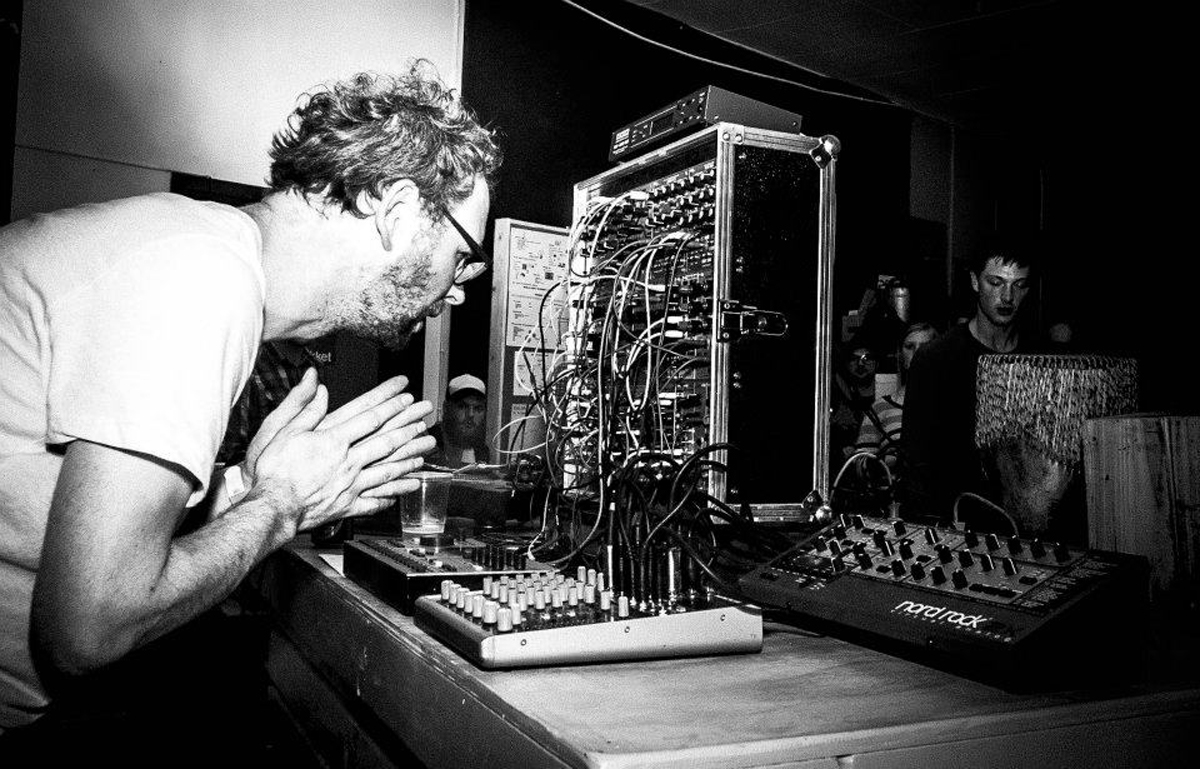 friday, aug 8th
KRAKE FESTIVAL DAY III
Suicide Circus // doors open: 23:00 // cost: 12€ advance tickets, 15€ ticket box
On friday we take off into a weekend packed with great music. For the first day we present some of the most challenging characters in contemporary electronic music with a focus on audiovisual performances.
DEMDIKE STARE with their horror vision of techno music are definitely a highlight of this night. But upcoming R&S-artist PAULA TEMPLE, industrial technoist ANCIENT METHODS, dark ambient monster SVARTE GREINER should each be capable of making your pants wet as well. As are legendary extremist ALEX CORTEX and minimalists PLASTER who are working on a special a/v show with the outstanding LASAL for Krake.
Stay tuned for more!
line up:
DEMDIKE STARE (modern love) – a/v live show
ANCIENT METHODS (am) – live
PAULA TEMPLE (r&s) – a/v live/dj hybrid show
PLASTER (stroboscopic artefacts, kvitnu) & LASAL – live a/v show
SVARTE GREINER – live
ALEX CORTEX (killekill, skudge) – live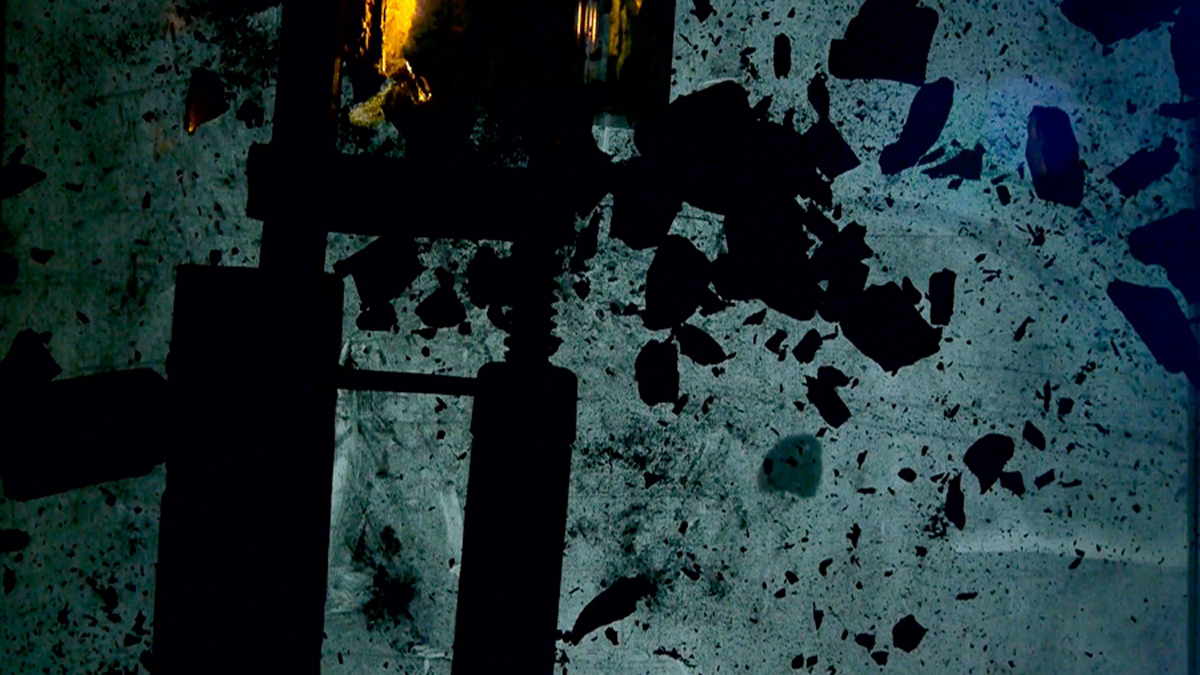 saturday, aug 9th
KRAKE FESTIVAL DAY IV
Suicide Circus & Urban Spree // doors open: 22:00 // cost: tba // cost: 15€ advance, 18€ ticket box
The saturday night will be a fourdimensional blast full with great music, outstanding visual art and everything that goes in between categories.
On the Urban Spree floor we have our very special of this year's edition going, the TERMINATOR TOURNAMENT, the robot battle of the century. Science fiction now!
Raging combat machines built by low tech robot tinkerers meet in the ultimate battle at the fighting arena during the Krake Festival. The audience bets which robot will be the last survivor, and which ones will bleed all electrons out of their wires. The coolest fighting style and the most sophisticated way of dying are also judged and rewarded by a jury, which is recruited ad hoc at the spot. Come and wittness the bomb – astic show!
This spectacle will be accompanied by the biggest synth nerds Berlin has to offer: The TRANSISTORS OF MERCY will blwo your mind with the meters and meters of synths they will bring to jam on FOR HOURS!
On the Suicide Club Floor we present a fine selection in electro. DMX KREW with his hilarious live show using drum machines, synths and mic shall is a must, OVUCA from Aphex Twin's label Rephlex and FELIX KUBIN with his dadaist Kraftwerk-influenced electro are as well. Killer!
The Urban Spree Concert Room will be hosted by a new outstanding label from Athens, Modal Analysis, presenting their label artists YVES DE MEY (part of SENDAI with Peter van Hoesen), KONDAKTOR, ANFS and 3.14 alongside a mindblowing and recently heavily acclaimed special guest which can not be named yet due to Berlin club politics.
The qualities of the Suicide Open Air Floor are still to be discovered. But besides all things mentioned above there will be a million of things happening on this huge areal, including dance performers, installtaions and an octopus food stand.
line up:
urban spree gallery hall:
robot wars: TERMINATOR TOURNAMENT
TRANSISTORS OF MERCY – live
+ more to follow
suicide club floor:
DMX KREW (rephlex, breakin) – live
OVUCA (rephlex) – live
FELIX KUBIN (gagarin records) – live
ALIENATA (kat channel, snuff trax)
WASSIM (centrifuge)
+ more to follow
urban spree concert hall:
very special guest to be announced!
YVES DE MEY (sendai, modal analysis) – live
ANFS (modal analysis)
KONDAKTOR (modal analysis)
3.14 (modal analysis)
suicide open air floor:
tba
—-2013—-
5 August 2013 Krake Festival Opening: Monolake, Cristian Vogel, Pharoah Chromium, Prokyon at Passionskirche
20:00 – 01:00
Passionskirche/ Marheinekeplatz 1, 10961, Berlin
25€
Line-up /
Monolake imbalance computer music (live):
THE GHOSTS IN SURROUND
Cristian Vogel shitkatapult (live)
PHAROAH CHROMIUM grautag (live)
PROKYON krake, wakkler (live)
With MONOLAKE and CRISTIAN VOGEL the opening of this year's festival features two of the most prolific artists in electronic music. Both have prepared special live audio performances to amaze the seated audience. From CRISTIAN VOGEL whose latest album on shitkatapult displayed his latest moves straight away from the dancefloor, we do not know what to expect, but we know one thing for sure: it is going to be extraordinary and outstanding, as everything this man has delivered in the last decades.
With his oustanding sound design and his experimental approach to electronic music ROBERT HENKE alias MONOLAKE has been a major influence to artists of all forms of electronic music. We are looking forward to the special performance he has prepared for this evening: THE GHOSTS IN SURROUND.
Expect some weird and dark sound experiments from newcomers PROKYON and PHAROAH CHROMIUM, the man with the digital flute.